As Liverpool prepare to face Real Madrid, we take a trip down memory lane and reminisce about the Reds' past European Cup finals.
Saturday 26 May 2018 sees every current Liverpool player encounter the biggest match of their respective career.
Jurgen Klopp's side take on Real Madrid in the Champions League final at Kiev's Olympic Stadium, knowing victory will forever make them club legends.
It would also seal a sixth European Cup title, taking Liverpool into third-place on their own, behind AC Milan (7) and Real Madrid (12).
This is the eighth time Liverpool have reached the final of the competition – here's a look at how they have fared each time.
Athens, 2007: Liverpool 1-2 AC Milan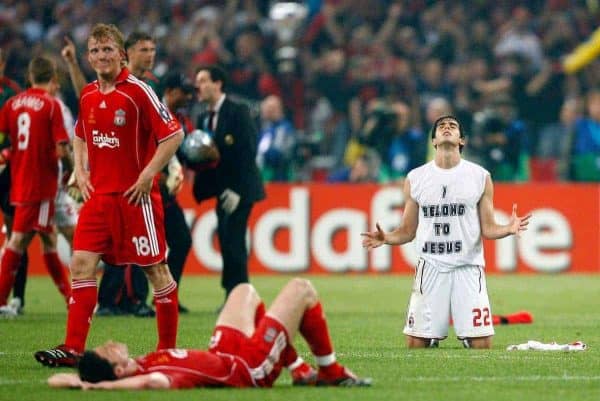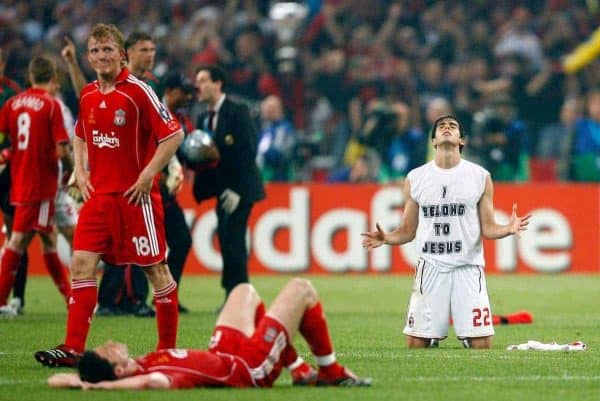 Two years after the greatest night in the Reds' great history – more on that shortly – it was time for Milan to get their revenge in a rather low-key final in Athens.
It was one of those matches that never felt as though Liverpool's name was on the trophy, even though they actually played better than in Istanbul, ironically.
Andrea Pirlo's free-kick was deflected in by master poacher Filippo Inzaghi, and when he rounded Pepe Reina in the second-half, the dream was all but over.
Dirk Kuyt managed to again enhance his big-game reputation with a late header, but it was no more than a consolation.
Liverpool Starting XI: Reina, Finnan, Carragher, Agger, Riise, Pennant, Mascherano, Alonso, Gerrard, Zenden, Kuyt.
Istanbul, 2005: Liverpool 3-3 AC Milan – 3-2 on penalties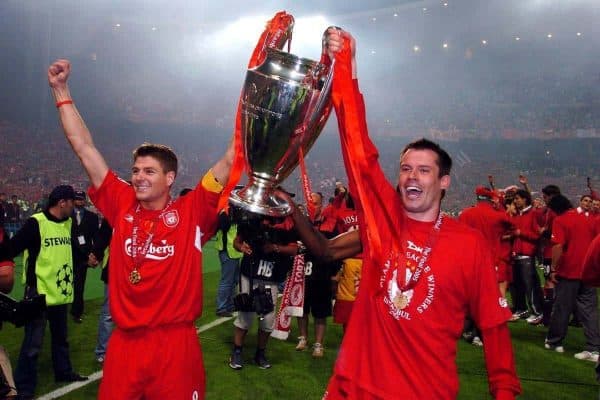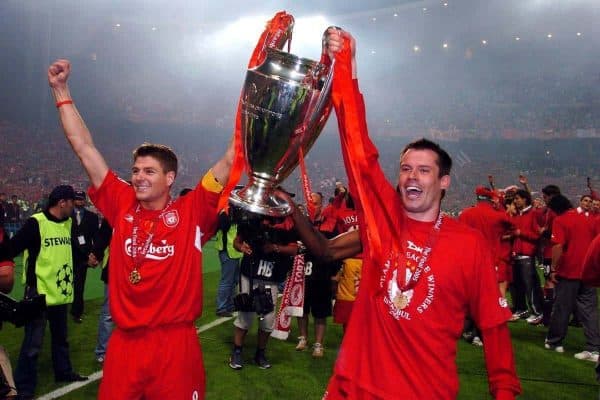 A night none of us will ever forget.
To this day, it is utterly unfathomable how Liverpool managed to win the 2005 Champions League final, against a Milan side that almost looked like an all-time outfield XI.
To come back from 3-0 down at half-time against that team was beyond remarkable, with Steven Gerrard a man possessed in the second-half and every other player digging deep and etching their name into Reds folklore.
It was left to Jerzy Dudek to be the penalty hero, with the Pole saving Andriy Shevchenko's decisive effort to spark scenes of unbridled joy at the Ataturk Stadium.
Deep down, Dudek somehow saving from Shevchenko in extra-time was the moment we all knew Liverpool would be winning that night.
Liverpool Starting XI: Dudek, Finnan, Carragher, Hyypia, Traore, Garcia, Alonso, Gerrard, Riise, Kewell, Cisse.
Brussels, 1985: Liverpool 0-1 Juventus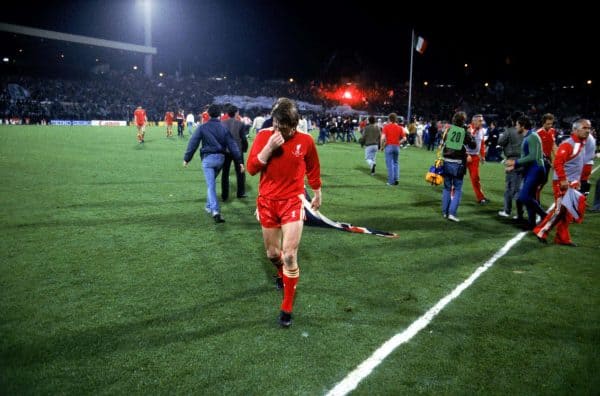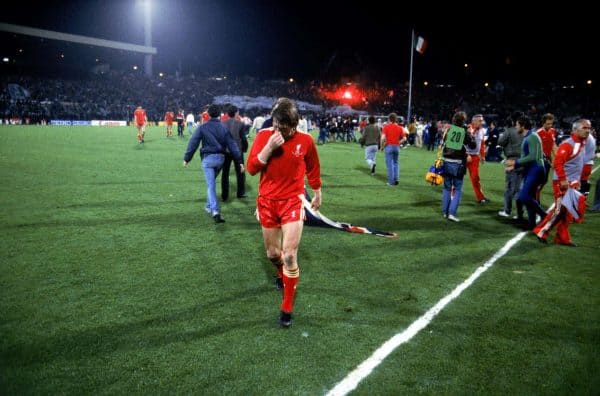 A match horribly marred by the devastating events that occurred at Heysel Stadium, this was a dark day for Liverpool both on and off the pitch.
Joe Fagan's men were looking for back-to-back European titles, but in the end, the match was settled by Michel Platini's second-half penalty.
39 Juventus supporters lost their lives and 600 others were injured, following crowd trouble involving Reds fans, with football proving meaningless in the end.
An evening that promised so much ended with the most hollow feeling possible.
Liverpool Starting XI: Grobbelaar, Neal, Lawrenson, Hansen, Beglin, Nicol, Whelan, Wark, Walsh, Dalglish, Rush.
Rome, 1984: Liverpool 1-1 Roma – 4-2 on penalties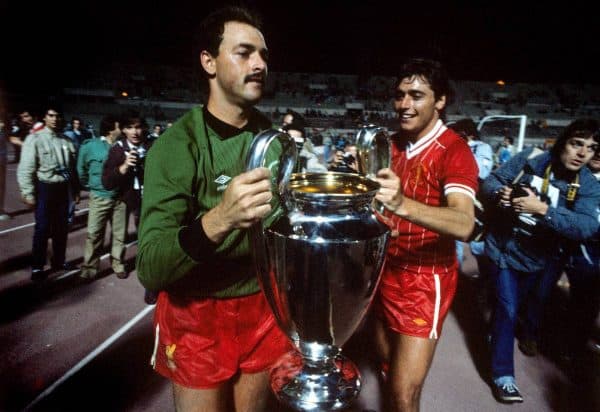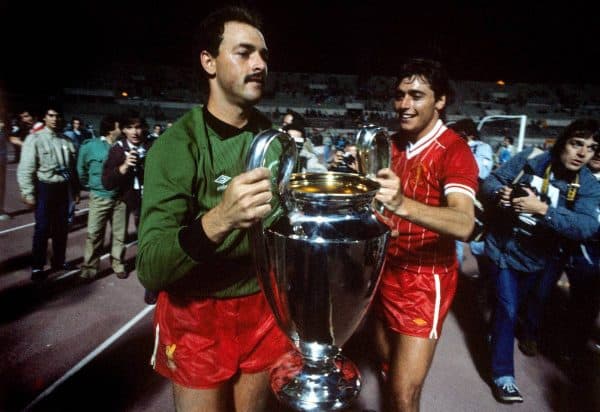 This is a game that will forever be remembered for Bruce Grobbelaar's 'spaghetti legs' in the penalty shootout.
Liverpool rocked up to Rome's Olympic Stadium in 1984 to face its occupants, Roma, with the odds stacked against the visitors, due it effectively being a home game for the Giallorossi.
Phil Neal and Roberto Pruzzo exchanged first-half goals, and after much huffing and puffing, a penalty shootout would end up deciding the victor.
Cue Grobbelaar, whose spaghetti-legged antics appeared to put off the Roma players, with Bruno Conti and Francesco Graziani both missing the target.
It was left to Alan Kennedy to fire home his effort, as a fourth European crown was sealed in tricky, hostile circumstances.
Liverpool Starting XI: Grobbelaar, Neal, Lawrenson, Hansen, Kennedy, Johnston, Lee, Souness, Whelan, Dalglish, Rush.
Paris, 1981: Liverpool 1-0 Real Madrid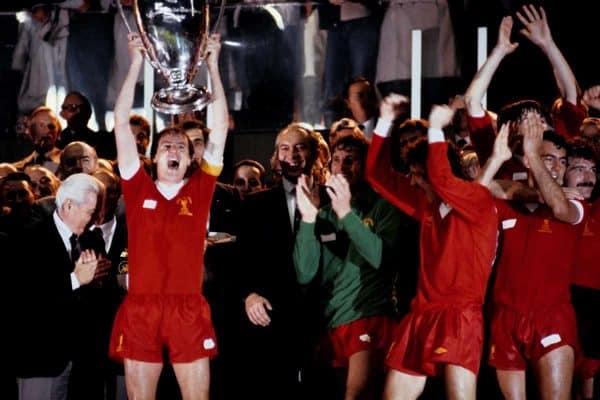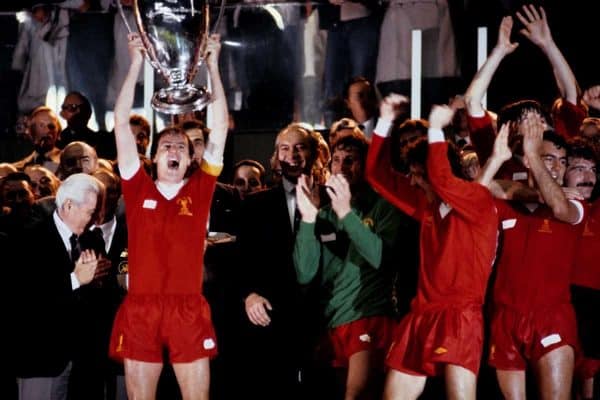 As Liverpool prepare to take on Real Madrid in a mammoth occasion this year, we are reminded of their last European Cup final meeting in 1981.
The two giants met at Parc des Princes, and a tight contest was decided by an unlikely source.
With just eight minutes left on the clock, Kennedy managed to bustle his way into the penalty area, before firing a shot into the net at Agustin Rodriguez's near post.
Kennedy was far from a great player, but that winner, coupled with his clinching penalty in Rome three years later, gained him legendary status.
The current squad should be looking at the former left-back as inspiration, particularly some of the more maligned figures.
Liverpool Starting XI: Clemence, Neal, Thompson, Hansen, Kennedy, Lee, McDermott Souness, Kennedy, Dalglish, Johnson.
Wembley, 1978: Liverpool 1-0 Club Brugge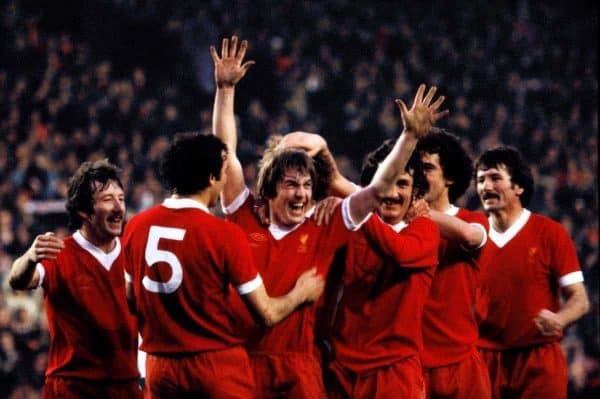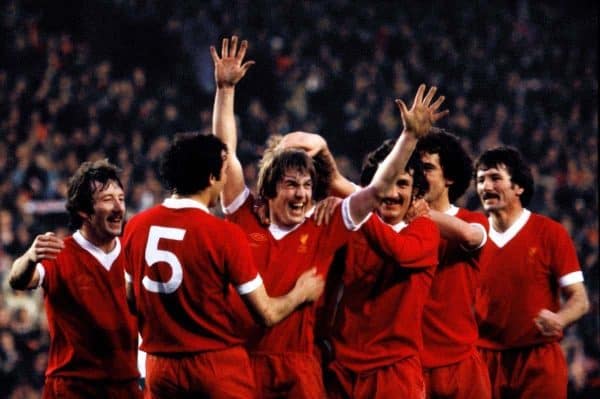 When Kevin Keegan departed for Hamburg in 1977, there was desperation in the air at Anfield.
The Liverpool poster boy was replaced by Kenny Dalglish, and given Keegan's vast influence, there was great pressure on the Scot's shoulders.
In his own brilliant way, Dalglish immediately showed how special he was, though, and he ended his first season on Merseyside by scoring the winning goal in the 1978 European Cup final.
'King Kenny's beautiful dinked finish was the difference against Club Brugge at Wembley, and his celebration, in which he leapt over the advertising hoardings, remains iconic.
The victory sealed back-to-back triumphs, as Bob Paisley's incredible reign as manager peaked.
Liverpool Starting XI: Clemence, Neal, Thompson, Hansen, Hughes, Case, McDermott, Souness, Kennedy, Dalglish, Fairclough.
Rome, 1977: Liverpool 3-1 Borussia Monchengladbach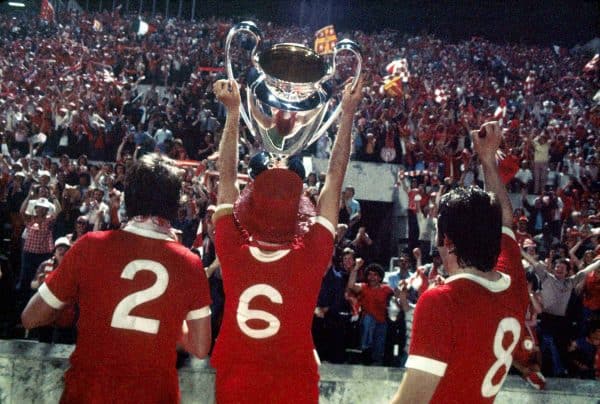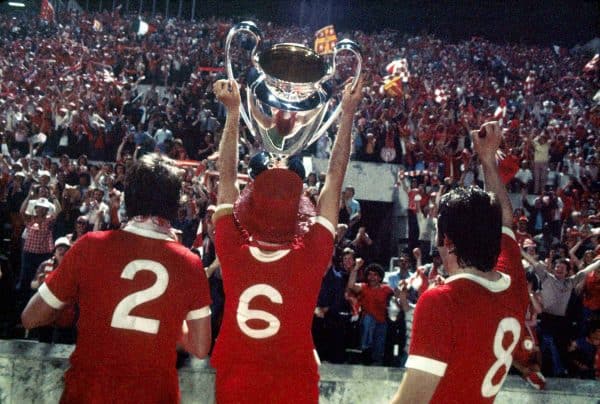 The 1977 final was a big deal for Liverpool, as they looked to seal their first-ever European Cup crown.
They would have to beat a talented Borussia Monchengladbach outfit in Rome, and as was the case at Stadio Olimpico both seven and 41 years later, the night ended in memorable celebrations among Reds players and supporters.
Terry McDermott buried a finish to open the scoring, but Allan Simonsen levelled the scores, before a spine-tingling moment took place.
Veteran hard man Tommy Smith headed home brilliantly from a corner, with what was his first goal of the season, in his 27th appearance.
Neal's late penalty put the icing on the cake, after Keegan was brought down in his final game for Liverpool, as the Reds' European dream came true.
Liverpool Starting XI: Clemence, Neal, Smith, Hughes, Jones, Callaghan, Case, McDermott, Kennedy, Heighway, Keegan.