Liverpool suffered their first Champions League defeat of the season in Rome on Wednesday, and it could provide lessons for the final against Real Madrid, writes Alex Malone.
Now that over a day has passed, the dust has settled and I feel generally safe from cardiac arrest, I can now type the following statement with a steady hand:
Ladies and gentlemen, Liverpool FC: Champions League finalists, 2018!
It's surreal, magnificent and captivatingly exciting!
Let's be honest, we weren't favourites to get there, which is fair enough given the relative strengths of the squads involved and the relatively short tenure of our manager.
But it was never—even though every pundit and their dog told us it was—something that was outside of the realms of possibility. To a man (or woman) they gave us absolutely no chance of reaching Kiev.
Oh yes, City, United, Chelsea and even that European powerhouse Spurs could…but not us. Not a chance.
Well, stick it pundits, because just like in 2005 and 2007 we've pissed in your cornflakes. And, boy, doesn't it feel great!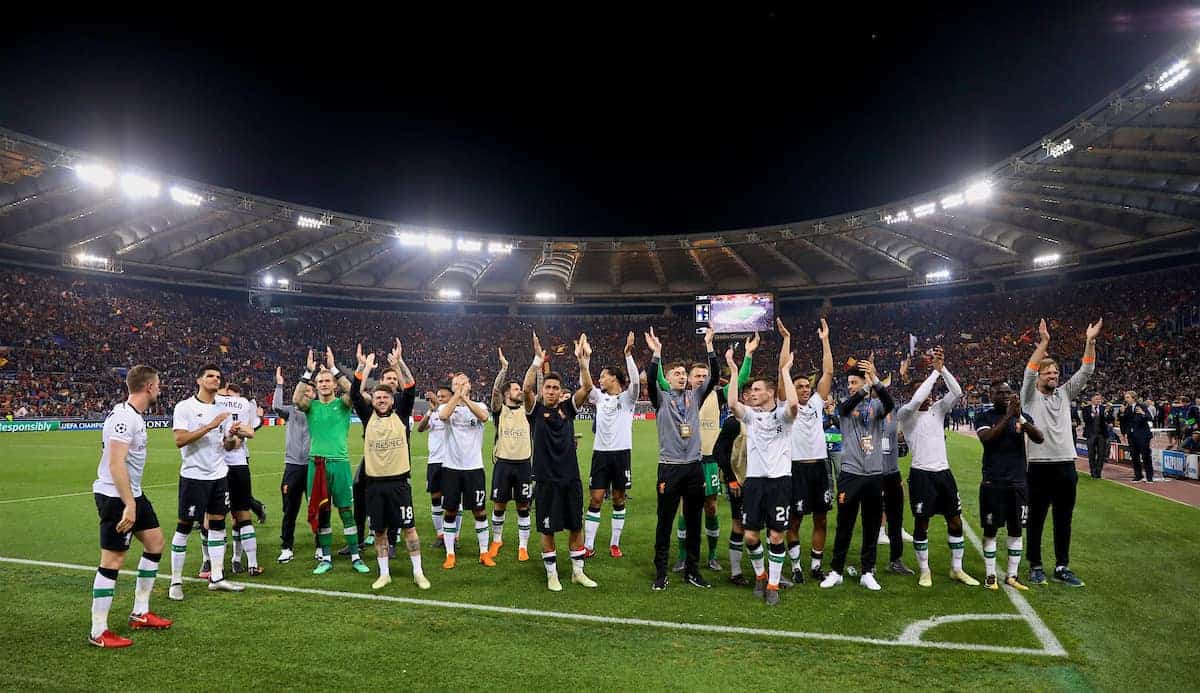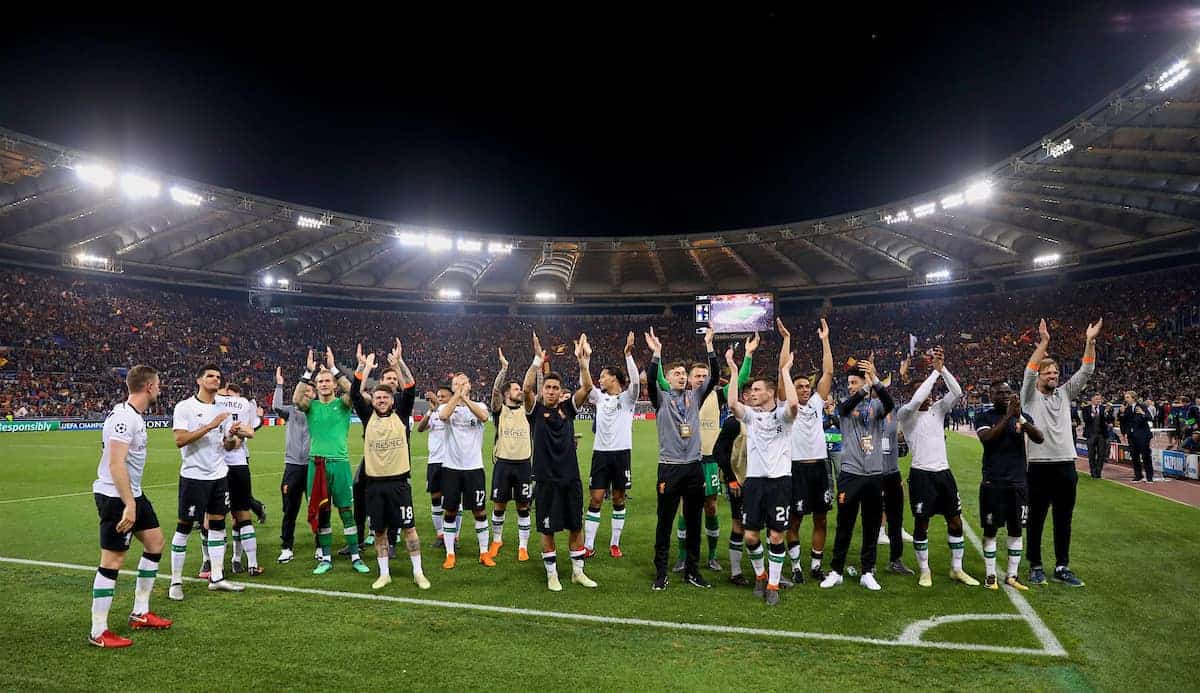 It was always possible because: a) we have Klopp; and b) the others do not.
The facts don't lie and here they are.
Until Rome, we were the only unbeaten team in the Champions League. Our unbeaten streak was at 13 games. We are the highest scorers.
We have the highest-scoring forward trio in the history of the competition. No team has ever had three different players score nine or more goals in one campaign. James Milner has the highest number of assists…ever.
We have scored seven twice, five twice, beaten City home and away, and are the only team to score (twice) against Roma at home. We have scored 10 more goals than Madrid.
It is all incredibly positive stuff. It's been a quite superb Champions league campaign; one to savour. After an 11-year absence it makes the nectar taste even sweeter.
One more win…that is all we need. One. More. Can we do it? Bloody hell, of course we can!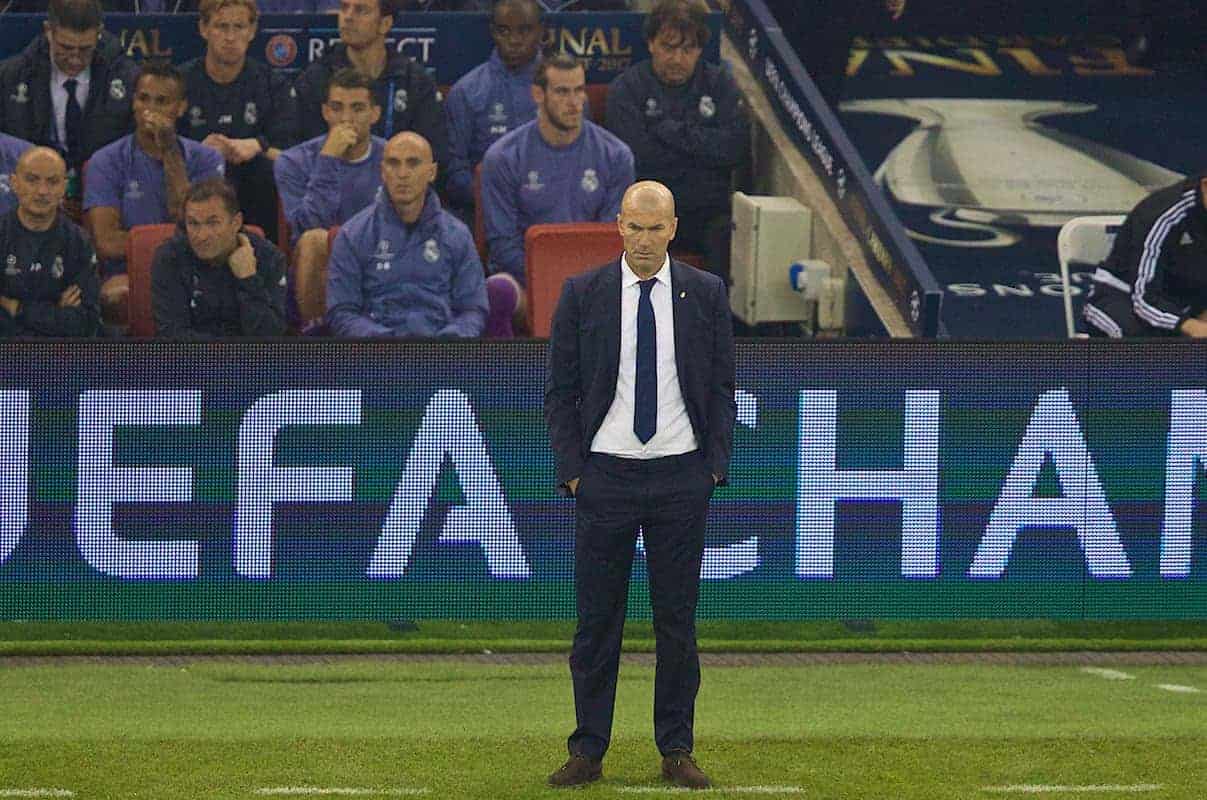 I watched Madrid somehow get past Bayern, and they were anything but impressive. In 2005 we were major underdogs. AC Milan were a hell of a team back then and we beat them.
This time, we are the underdogs only in reputation, not recent form.
Our respective league performances are just about exactly the same in terms of points, goals scored and goals conceded:


Clearly, there is plenty to be optimistic about. But there are also a few concerns which will need addressing between now and May 26. Klopp has over three weeks to drill the players on exactly what they must do to pull this off.
Let's look at what his focus might be, given what has transpired over recent games.
Conceding Late Goals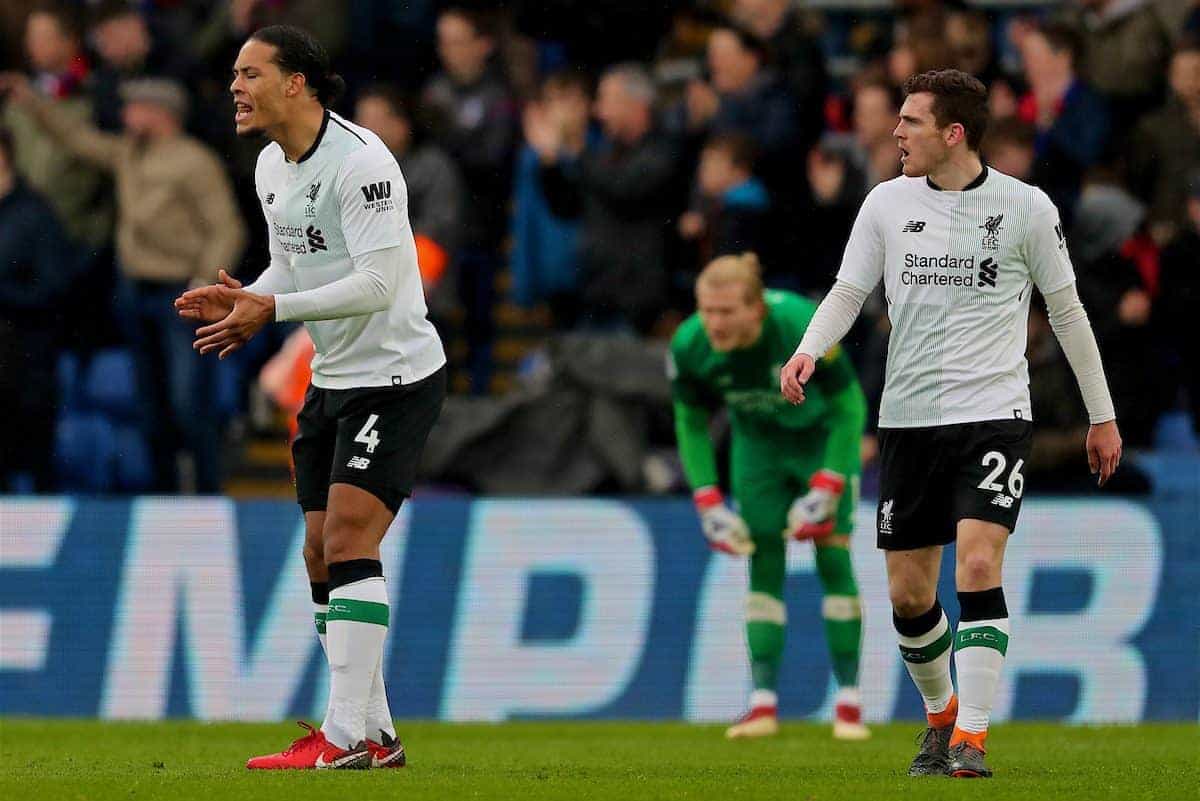 A lot has been made of our recent habit of conceding late goals in games. Not just one goal, but two; not just in one game, but in three of the last four.
It's a genuine concern, but also one that needs a bit of perspective. If the laws of the game had been followed, Roma would not have scored twice in the first leg, nor would they have scored their fourth in the second leg.
Both penalties were not just 'harsh', they were incorrectly awarded.
However, in all three games, we were guilty of stopping playing our usual game. At 5-0, we fell asleep. At 2-0 up at West Brom, we did the same. At 7-4 up against Roma, we sat deep and made poor decisions on the pitch (more of that later).
Klopp decided in each of these games to remove an attacking threat and add (theoretically) more defensive stability. A lesson learned over these three games is that removing attacking outlets and replacing them with additional defenders does not work for us.
Each time we have gone to a back five it has backfired. I don't know if it's a lack of knowhow from the training ground, whether it's the fact that the player coming on is not at 'game speed' or it's just bad luck.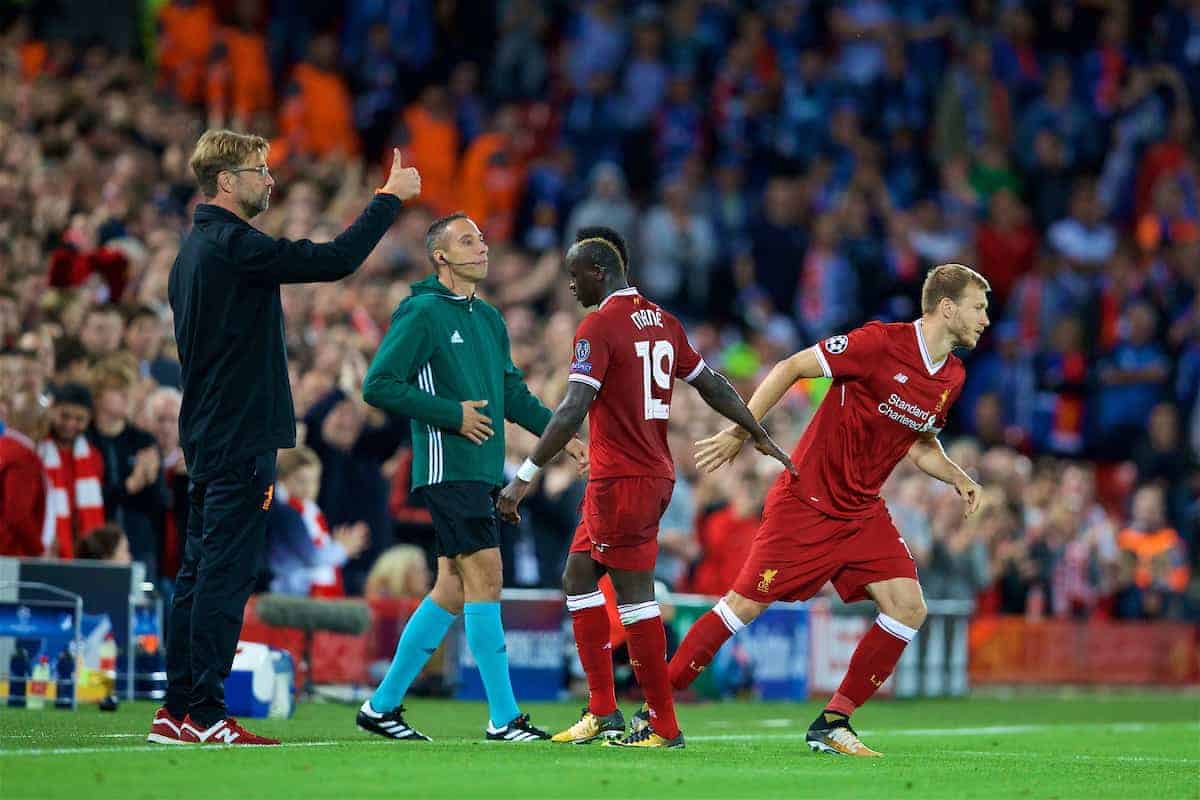 I'm convinced it's the former, not the latter. Lightning rarely strikes twice, but for us, it's happened three times in four games. My observation is that adding a fifth defender, rather than add defensive reinforcement, actually creates defensive confusion.
We're also—let's be honest—not (yet) blessed with top-class, error-free defenders coming off the bench.
But there's another legitimate reason for these recent capitulations being too easily overlooked or dismissed: fatigue.
A combination of midfield injuries and a series of unconvincing displays from the backup strikers has meant that five of the front six have been virtual ever-presents over recent months.
They've been under the dual pressure of Champions League quarter-finals and semi-finals, as well as achieving qualification to next year's tournament via league position.
I think they're emotionally and physically knackered to be honest. Thankfully, there are only two league games left, then a full two-week break prior to the final.
The Right Side of Defence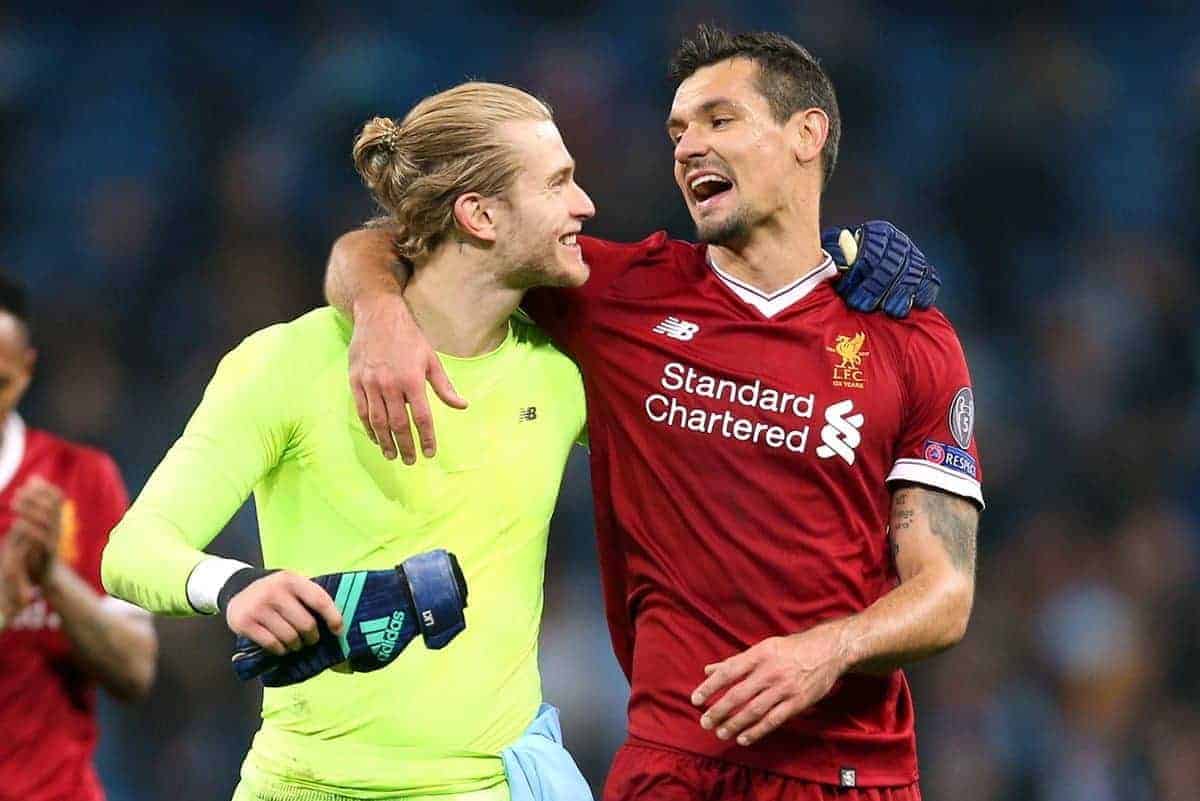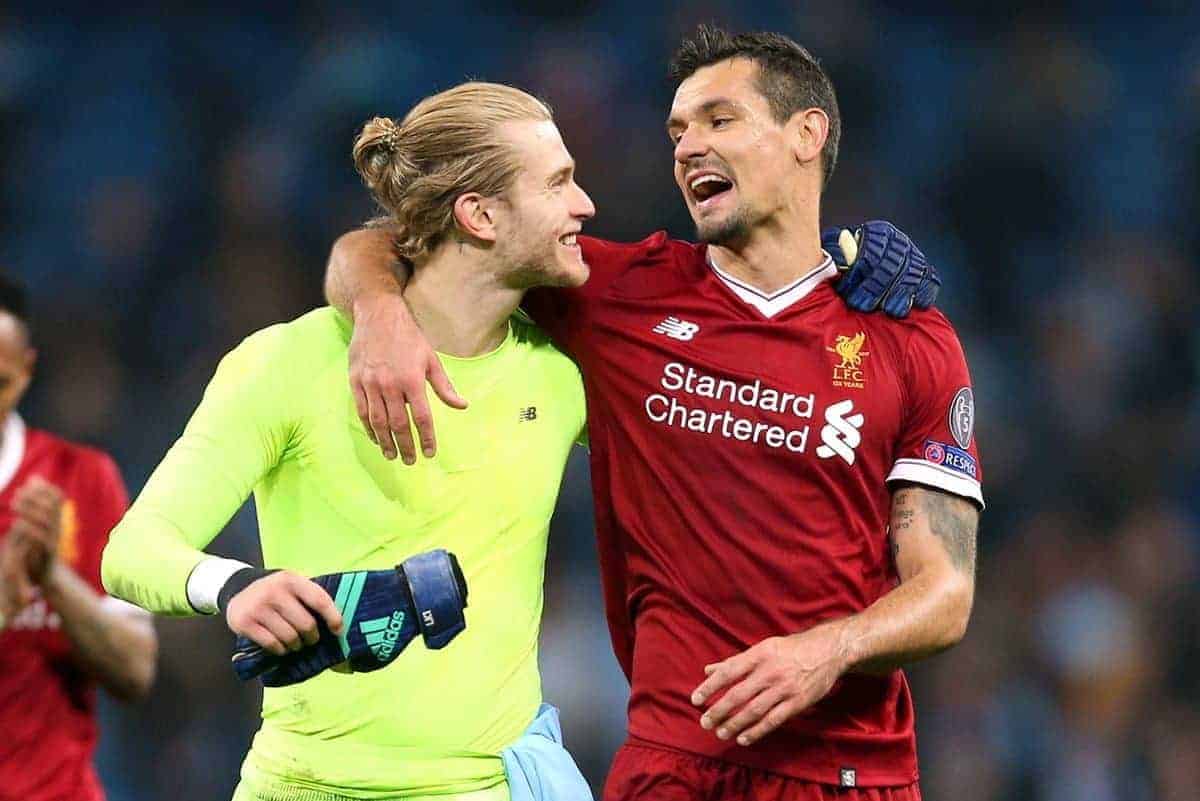 Our brilliance going forward this season can be put down to three reasons:
1. Each of Salah, Mane and Firmino are true world-class talents
2. They've each remained fit for the majority of the season
3. They've been virtual ever-presents and thus have developed an almost telepathic understanding of each other's game
In defence, we have had nowhere near that consistency. That's not unfair criticism, it's an inevitability when a manager inherits the quality of defence Jurgen did.
Robertson and Van Dijk are both Klopp recruits and have proven to be massive upgrades from the players they've replaced. Trent has been amazing for a 19-year-old in his maiden season.
All three can be considered genuine, first-choice options going forward.
But right now, we have two defenders excelling (Robertson and Van Dijk), one (Trent) who has been sometimes brilliant, and sometimes prone to the pressures of inexperience.
The other two positions, one next to Van Dijk and one the goalkeeper, are where we remain very limited.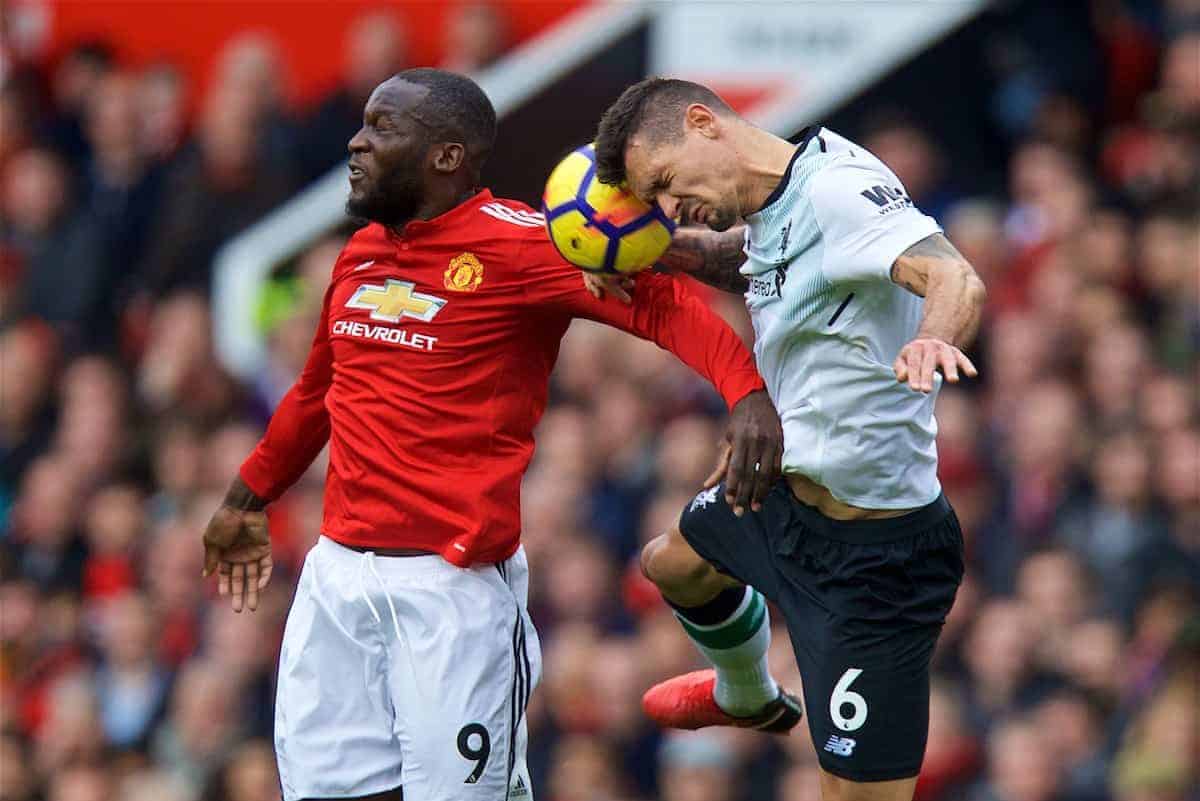 City, Roma, Man United and even Crystal Palace each used the same basic tactic; go after the right side of Liverpool's defence. Play on the inexperience of Trent and the inconsistency of Lovren.
They each virtually ignored the option of going down the Liverpool left, such has been the strength and consistency of Robertson and Van Dijk.
While it didn't work for City due to Trent's superb performances, it did for each of United, Palace and again in Rome.
Trent, and I stress this is not a criticism of this fantastic young player, appeared a bit overwhelmed by the occasion in Rome. He's 19, it's the Champions League semi-finals, it's normal!
The result was that it allowed Roma to breach our back line far more than City could.
It was also rather concerning to see him getting such little protection from those around him. As Trent struggled, Roma took advantage, and in Lovren and Karius we simply don't have the quality of player to repel constant attacks.
One mistake by Trent, Lovren backs off too far, Karius palms a tame shot straight to Dzeko rather than away to his right, and it's 2-2.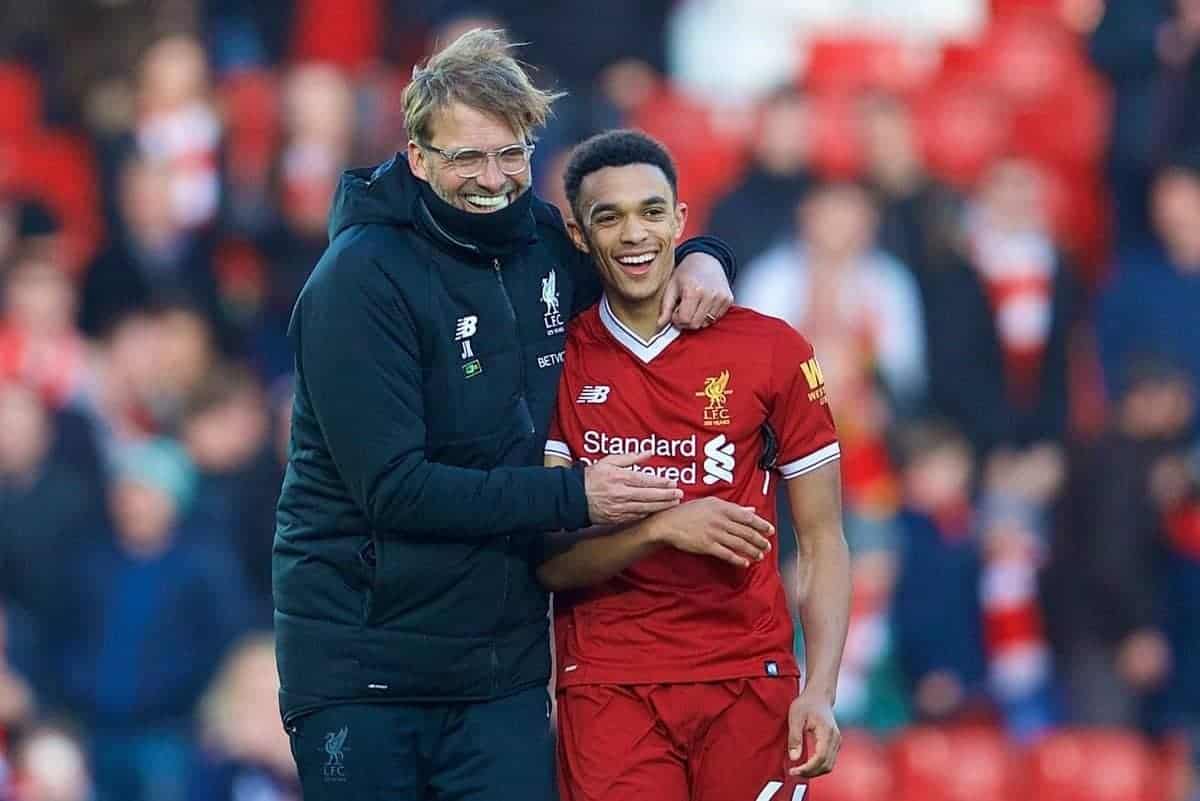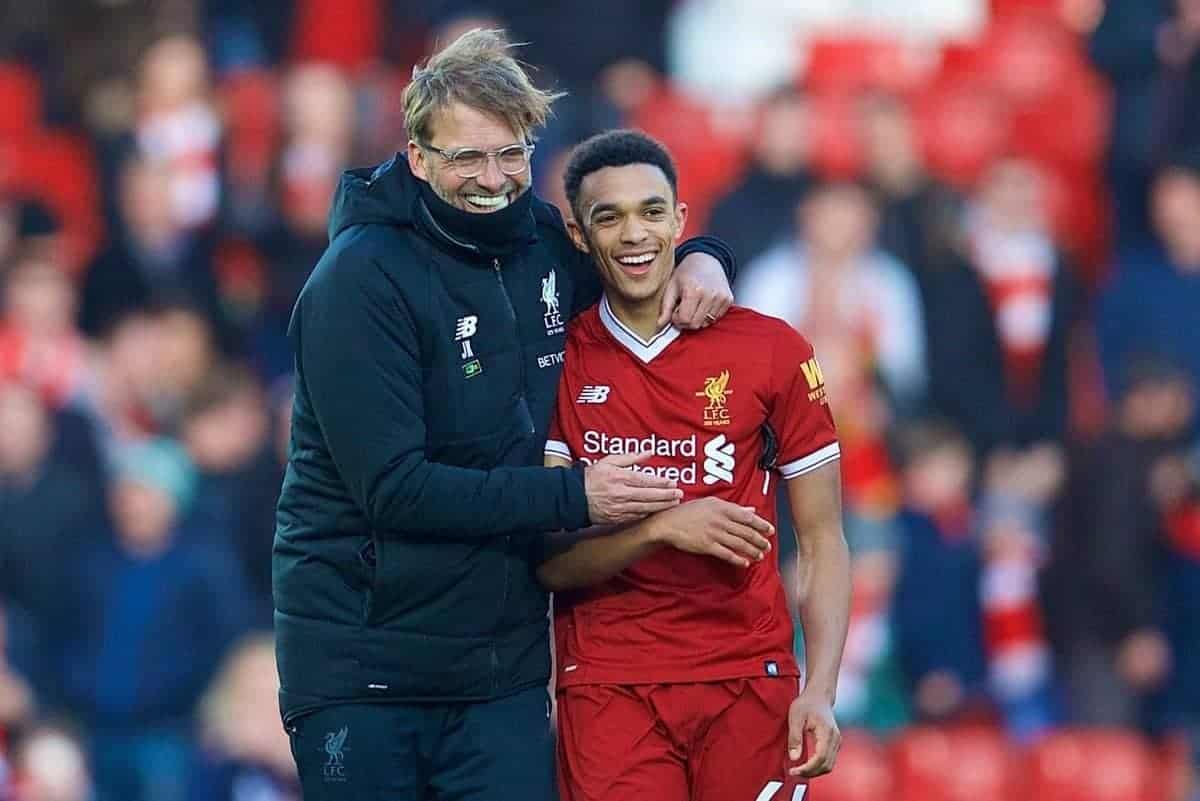 Therein lies a dilemma for Klopp in the final. Real will have noted this.
Karius and Lovren are virtually nailed on to start due to the lack of alternatives. With their positions guaranteed, the question becomes who plays right-back?
Does he keep faith with Trent and hope we get a City rather than a Roma display from him, or does he go with the 'safe' option of Nathaniel Clyne who has, at best, two games to get match fit?
This is where Klopp's commendable loyalty to his players may factor.
On one hand, Trent deserves to play because of his stellar performance to get us to this stage. On the other hand, if Roma affected him, how will he be when facing Ronaldo?
Recent evidence has shown it could go either way, but Trent has proven he has fantastic 'bouncebackability' and his best performances of the season have come immediately after those errors against United and Palace.
He will be determined to have the game of his life, he's that kind of character.
I think, and hope, that Klopp will back him to excel. Not only will he help keep Marcelo honest but he'll also provide us an essential attacking outlet that Clyne simply doesn't offer.
Game Management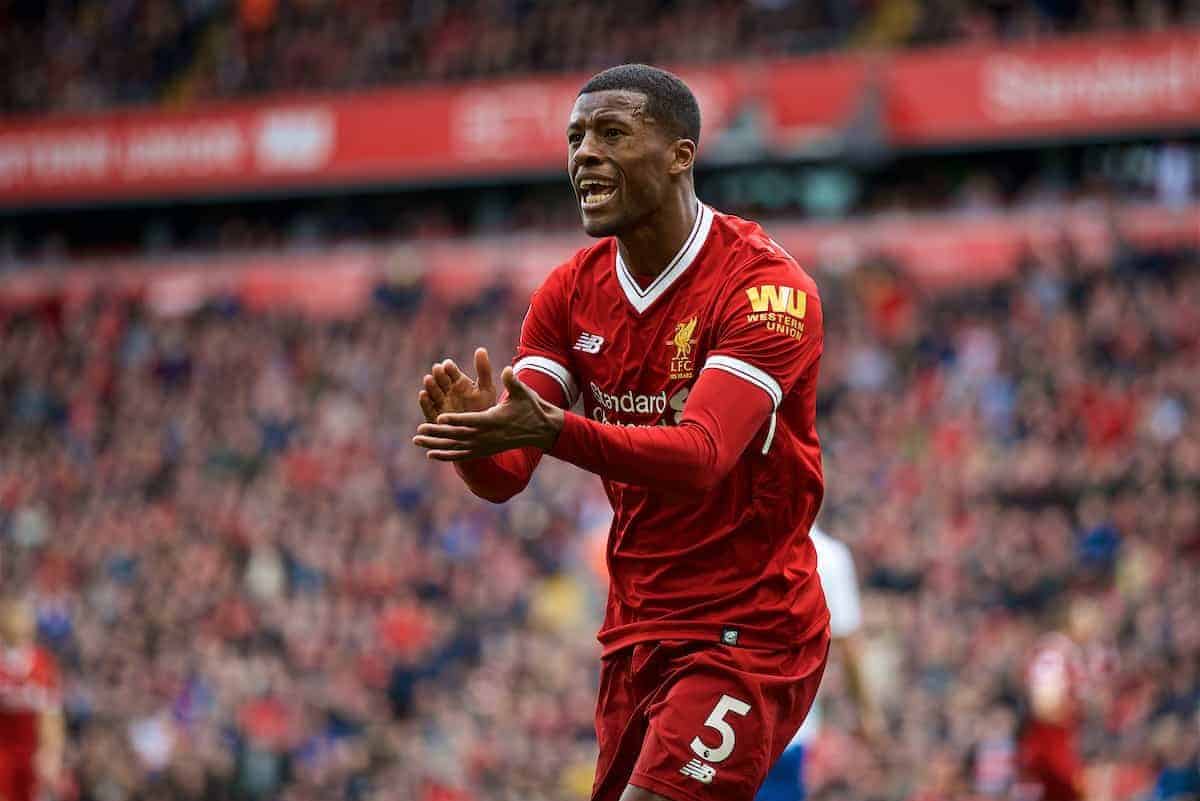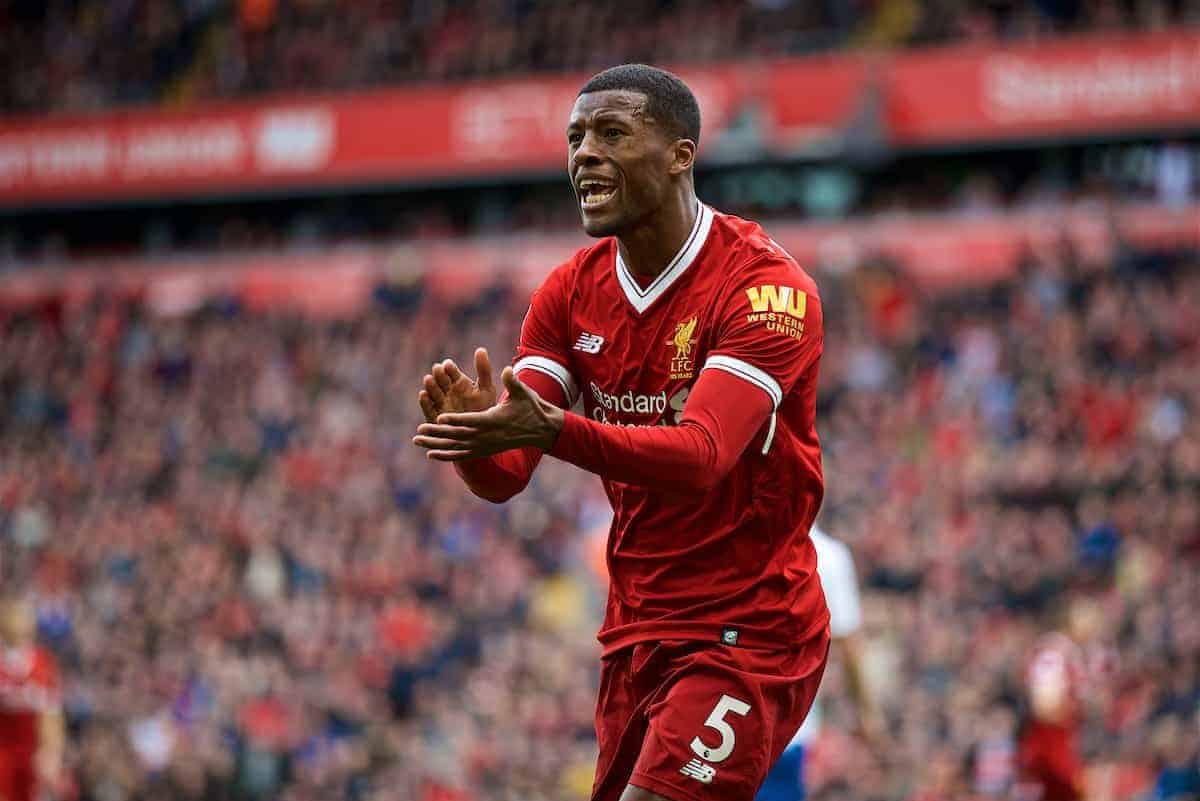 As much as fatigue, inexperience, injuries and dodgy refereeing decisions have all played a part in us losing so many leads this season, it was ineffective game management which allowed both Roma and West Brom to come back from the dead.
It simply has to be a major focus of the manager over the next couple of weeks.
Some of these 'game management' issues, such as the aforementioned extra defender, the manager has brought on himself.
I think there are two other significant reasons, both involving a level of naivety when playing at the very highest level.
One of those is the use of the 'dark arts'.
Real Madrid, Juventus, Barcelona and many other top European clubs are masters of it.
Give them a lead with 10 minutes to go, and you're likely to see about three minutes of the ball actually in play and seven minutes of fake injuries, cramp, time-wasting, substitutes walking off like they're about to sit in the electric chair and other 'legal' means of total game disruption.
We don't do it, and we need to. We can all take the moral high ground on this one if we like, but why should we when every top club is using the same underhand tactics to gain an advantage?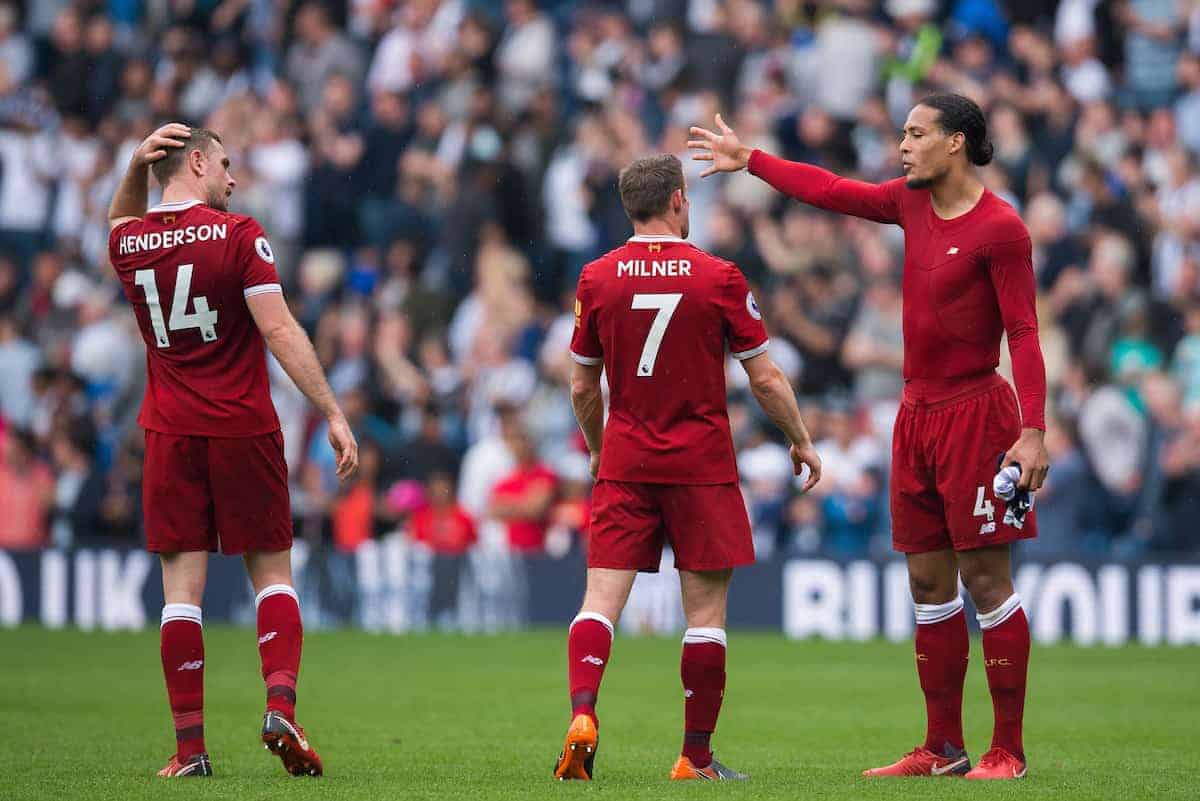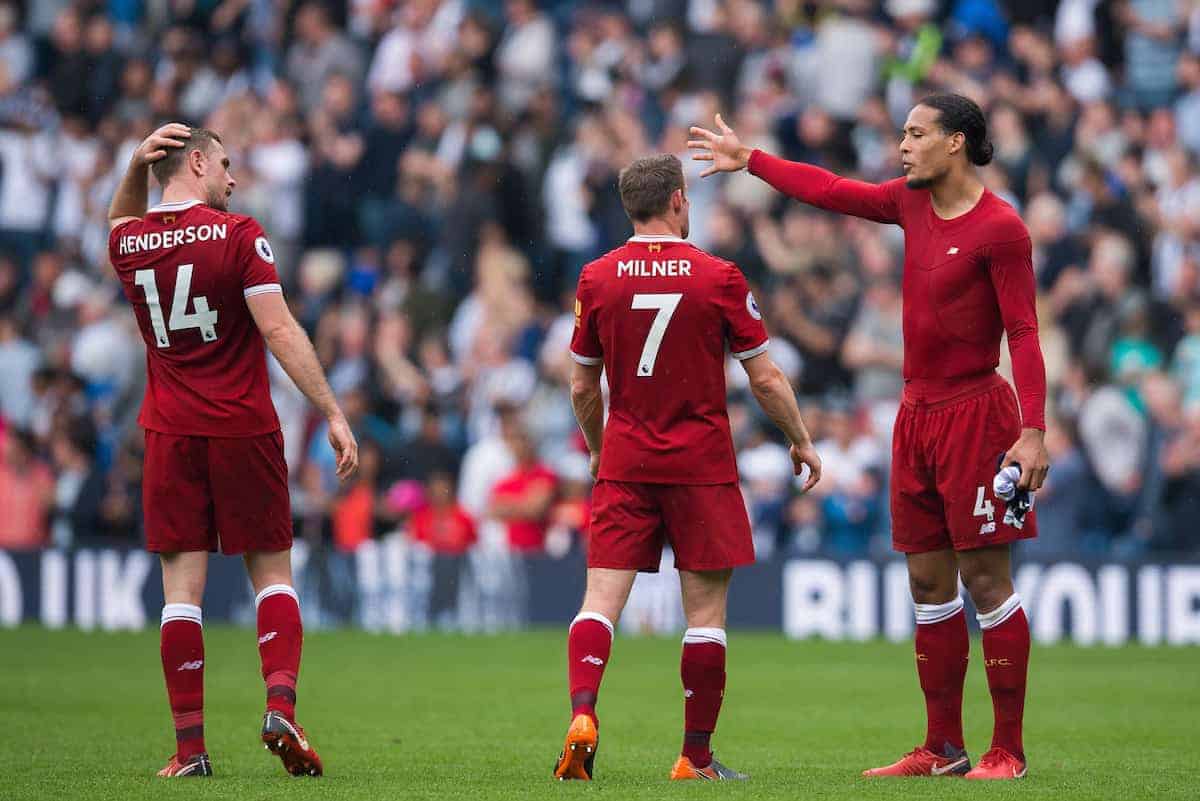 Another issue comes with common-sense decision-making.
Sometimes we've been guilty of poor 'game management' decisions at critical moments in the final throes of a game.
Take the Roma second leg: we are absolutely cruising at 85 minutes, Roma need three goals just to get to extra time.
The masters of such a situation are Atletico Madrid. Arsenal, on Thursday night, needed just one goal but weren't given a sniff. They never even looked like getting it.
We, on the other hand, conceded two in the final seven or eight minutes against Roma—just as we did in the first leg and just as we did against West Brom.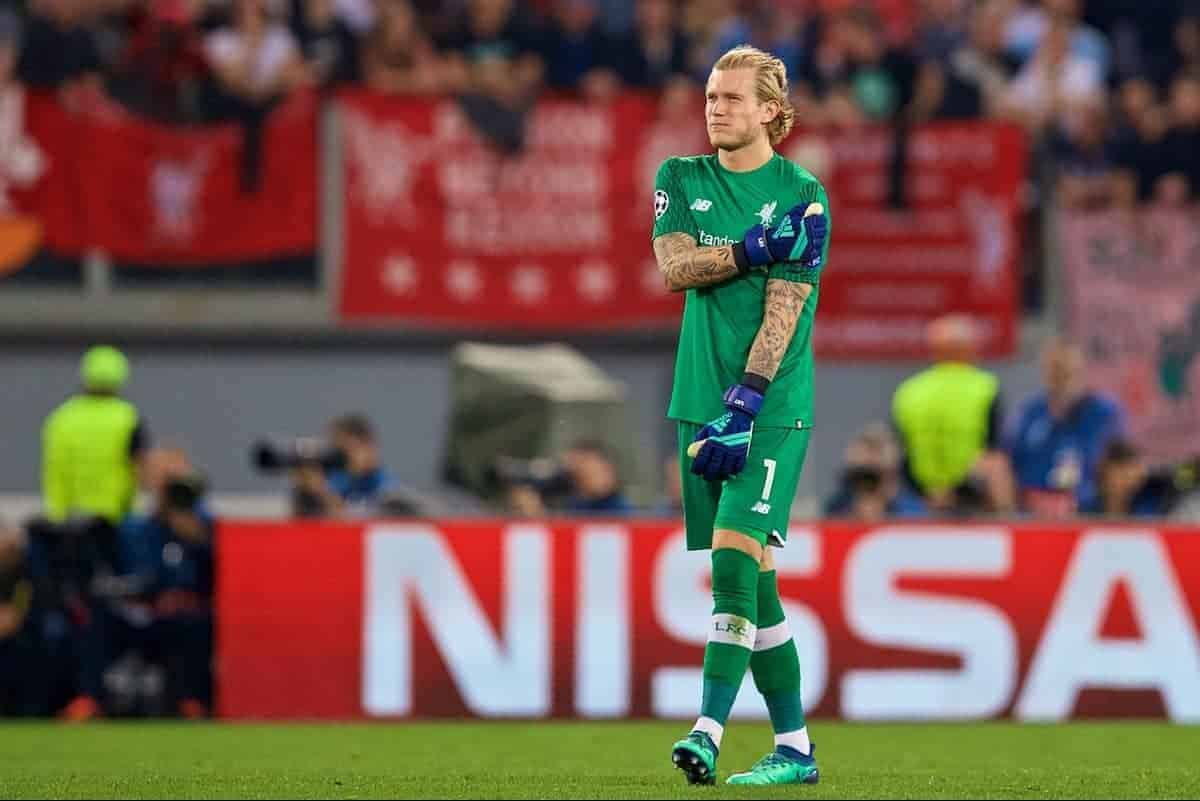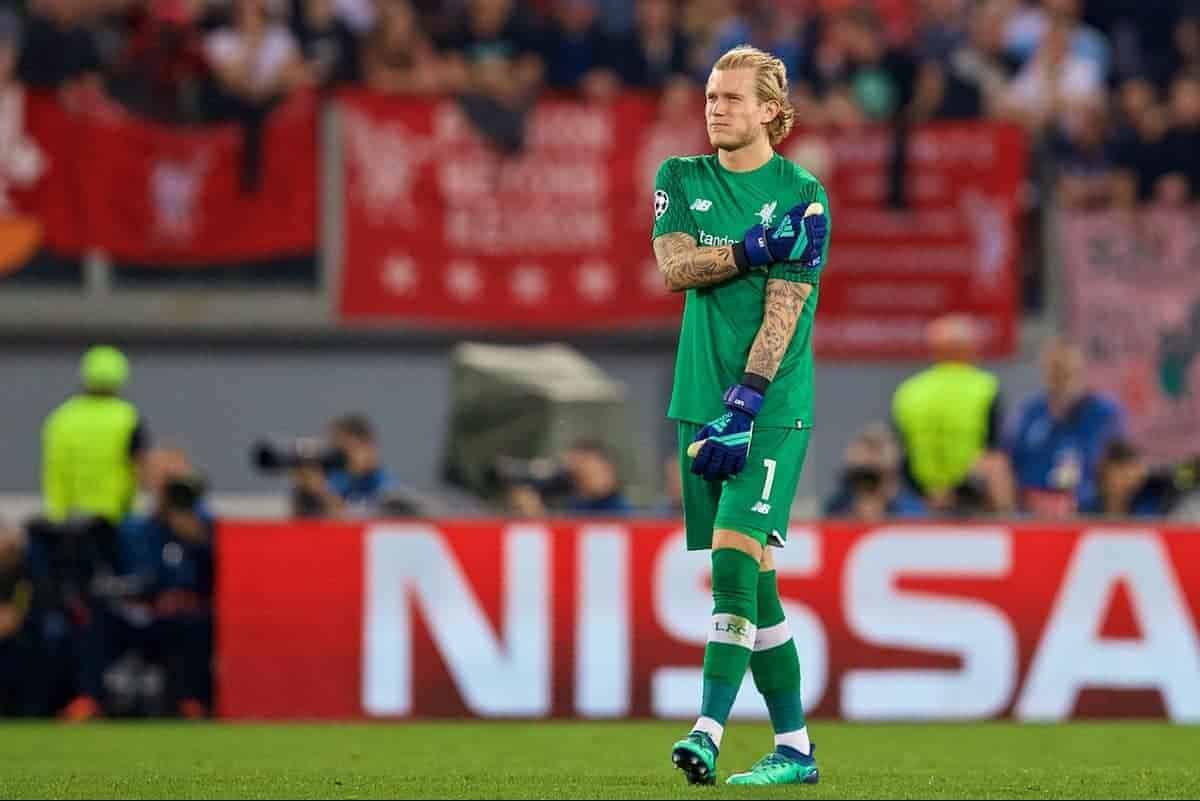 Here's an example of why we flirted with disaster against Roma in the second leg:
At 88:15, with Roma still needing two goals, James Milner wins the ball on the halfway line and has acres of space ahead of him.
He could and should have made his way directly to the corner flag. Instead, he tries an overly ambitious attempt to find runners in the box, loses the ball, is out of position and Roma are able to counter.
At 88:50, Milner gives away a totally unnecessary free-kick 40 yards from goal, allowing Roma to pile every man forward. It's 10-on-11 in our box. We get away with it.
At 90:10 Robertson steals the ball off the Roma player and is immediately on his bike into their half.
He's away and instead of a) bombing to the corner, or b) drawing the foul, he too tries to find a way past the defenders, loses the ball, is way out of position, and Roma are back on the attack.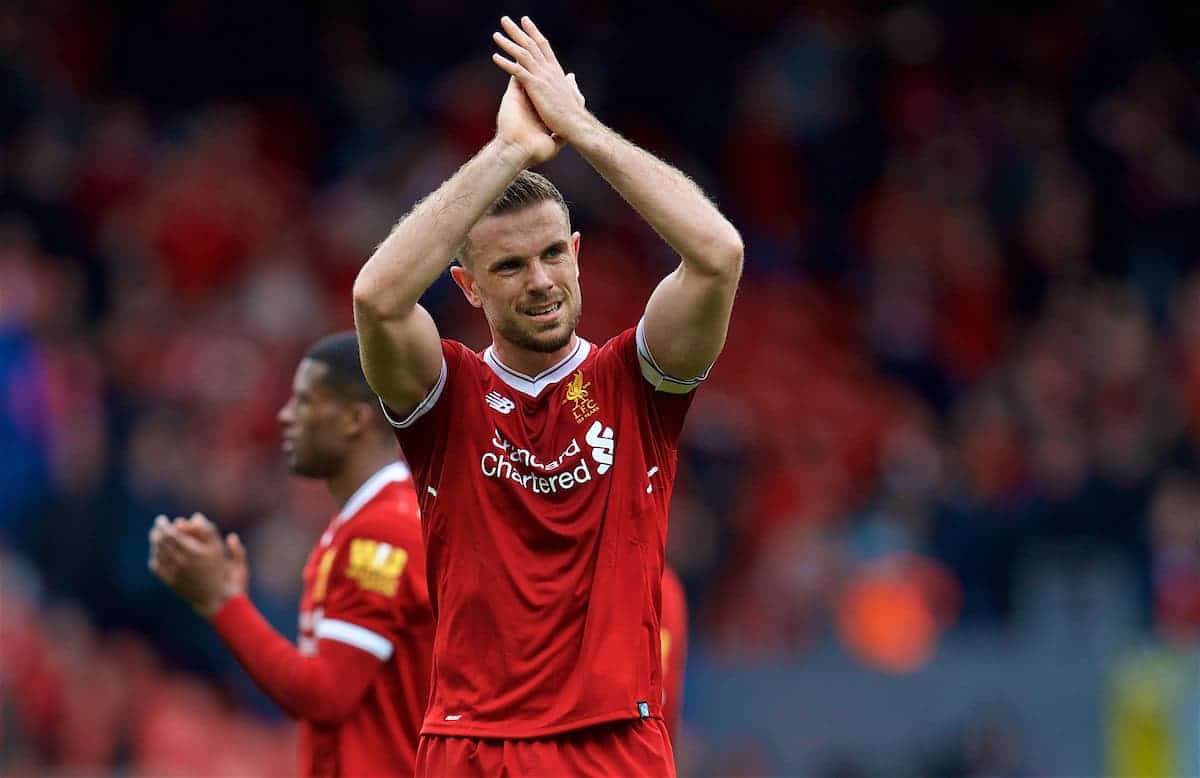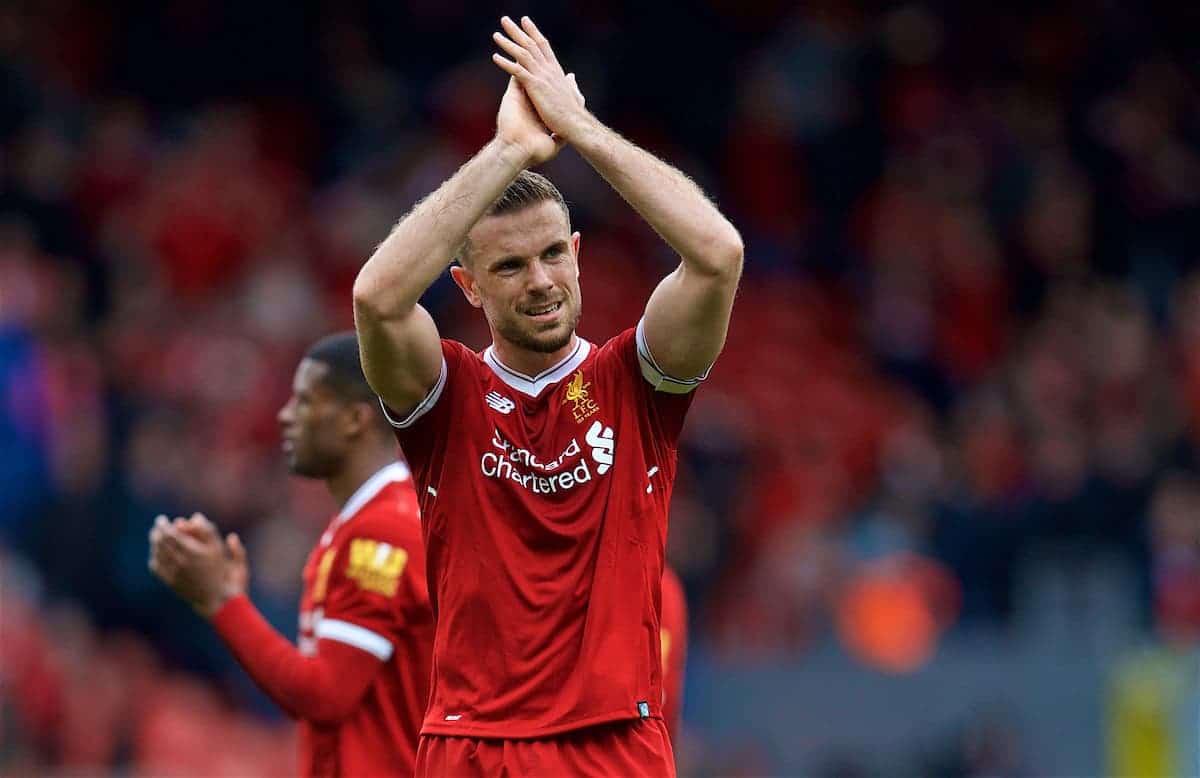 Three incidents in less than two minutes where smart decision-making and cleverly running down the clock were exactly what was needed. Trying to score an eighth goal was in no way a priority at this point.
With our potent attack, we may very well find ourselves a goal or two ahead heading into the final 10 minutes of the final.
If we are, we must not, cannot, afford to make the same naive game-management decisions such as those above.
If Real are ahead, you can bet your house on the fact that Ronaldo, Modric, Marcelo and Ramos will use every trick in the book to see out those vital last few minutes.
By the way, by pointing these things out, I am in no way attempting to play down our chances of success. I sincerely believe we have every chance of winning No. 6.
But to do so, we need to tighten up on areas that Real will have identified as weaknesses.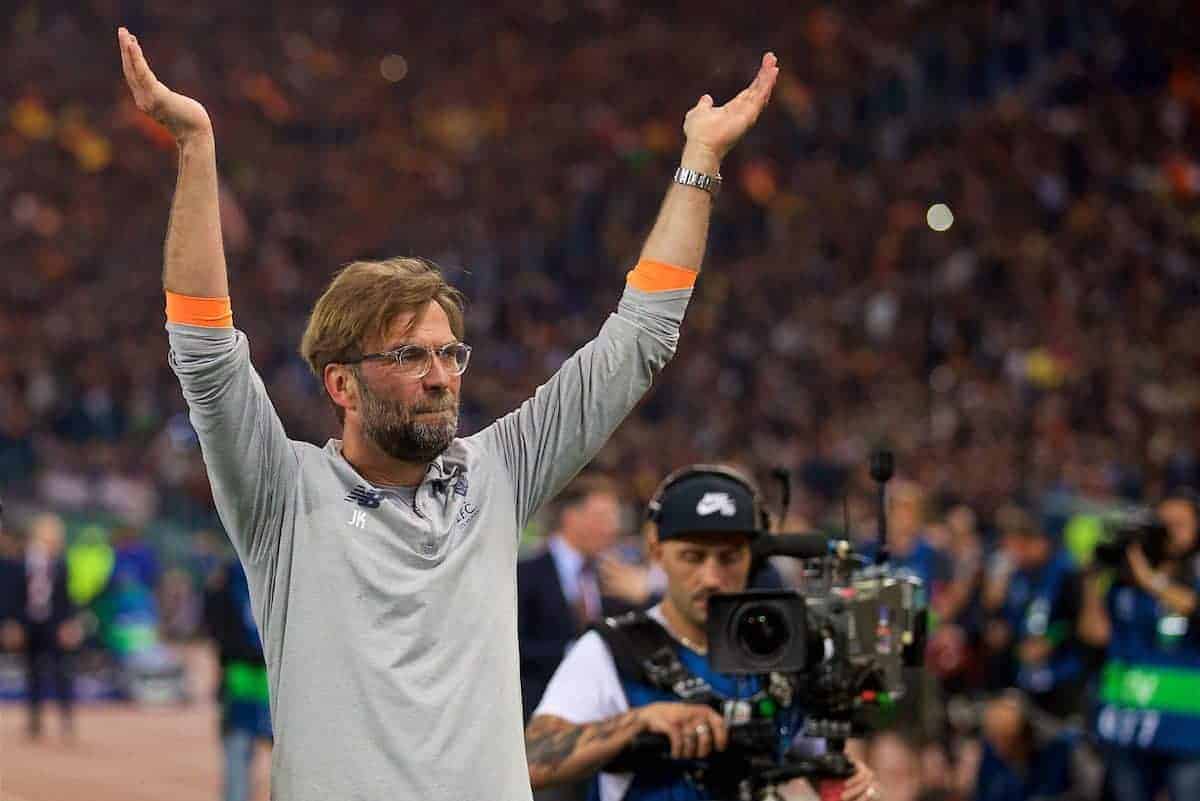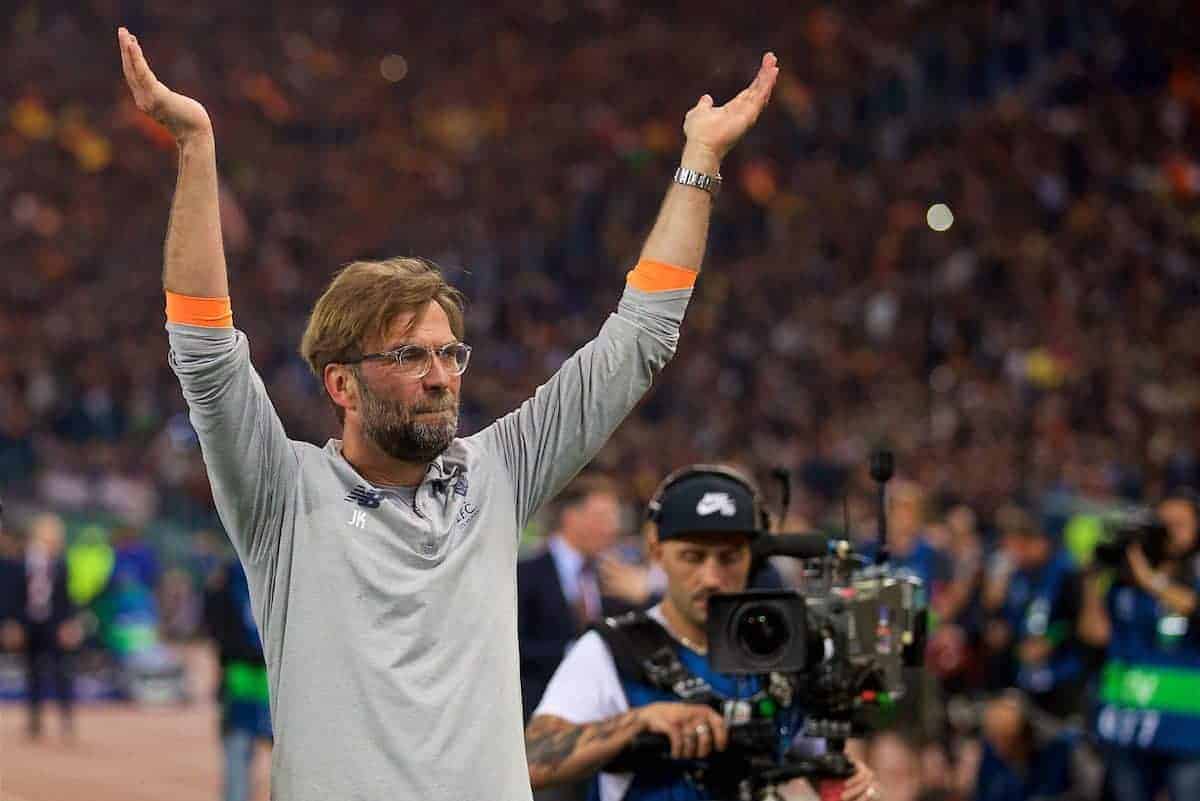 I think Klopp will have this group of lads chomping at the bit. I think they will be mentally and physically prepared like never before for the biggest game of their lives. I think they will give us the game of their lives.
I was (illogically really!) scared to death we were going to make a balls of it against Roma. We didn't.
Now we're there, and with the passion, energy, drive and attacking talent we have at our disposal, it's time to scare Real Madrid's ageing team to death.
Roll on Kiev.