Speculation continues as to who Liverpool might sign to challenge Loris Karius as first-choice keeper next season, but who would be the ideal No. 1?
Karius took over from Simon Mignolet on the turn of the year and had helped oversee an upturn in fortunes at the back for the Reds.
Clean sheets came with some regularity, though it's fair to say not every supporter remained entirely convinced that he could be the elite guardian required for the very top end of the game.
Of course, that was highlighted in horrendous and exaggerated form in the Champions League final—but a 90-minute performance in isolation doesn't usually determine a player's fate.
Just as the 2007 final's Man of the Match Jermaine Pennant didn't go on to become a guaranteed starter or any kind of top player, a dismal outing in 2018's version doesn't have to instantly condemn Karius to the scrapheap.
Meanwhile, the Reds have been linked to a whole host of goalkeepers throughout 2018, and the list has already grown longer in the close-season.
Roma's Alisson remains the most oft-linked name, but Stoke's Jack Butland, Atletico Madrid's Jan Oblak and Barcelona's Jasper Cillessen also feature.
This Is Anfield have gathered the thoughts of five fans and writers to assess the best fit for the No. 1 role for next term and beyond: Jack Lusby (@jacklusby_), Matt Ladson (@mattladson), Jonathan Higgins (@Jhiggins3), Joel Rabinowitz (@joel_archie) and Karl Matchett (@karlmatchett).
JACK: Loris Karius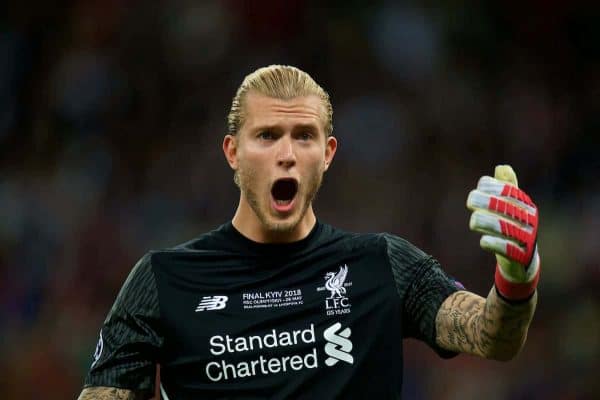 I had no reservations about Karius remaining as first-choice goalkeeper before the Champions League final and I'm not convinced a poor 40 minutes should change that.
Since taking over from Mignolet he had been one of the form stoppers in England, if not Europe, and even prior to his shocking collapse in the final he had actually played well, particularly that point-blank save to deny Ronaldo.
That isn't to say I would be against Klopp opting for either Oblak or Alisson as his new No. 1, as they are currently both better than Karius, with Alisson in particular ideal for the system.
But I'm not sure Liverpool will be willing to pay the fees quoted for either of those top-level goalkeepers, and I'd rather keep faith in Karius than settle for someone like Butland.
Karius faces a huge mental barrier if he is to overcome that harrowing night, but I believe he is capable of establishing himself as a long-term option for Klopp.
MATT: Jan Oblak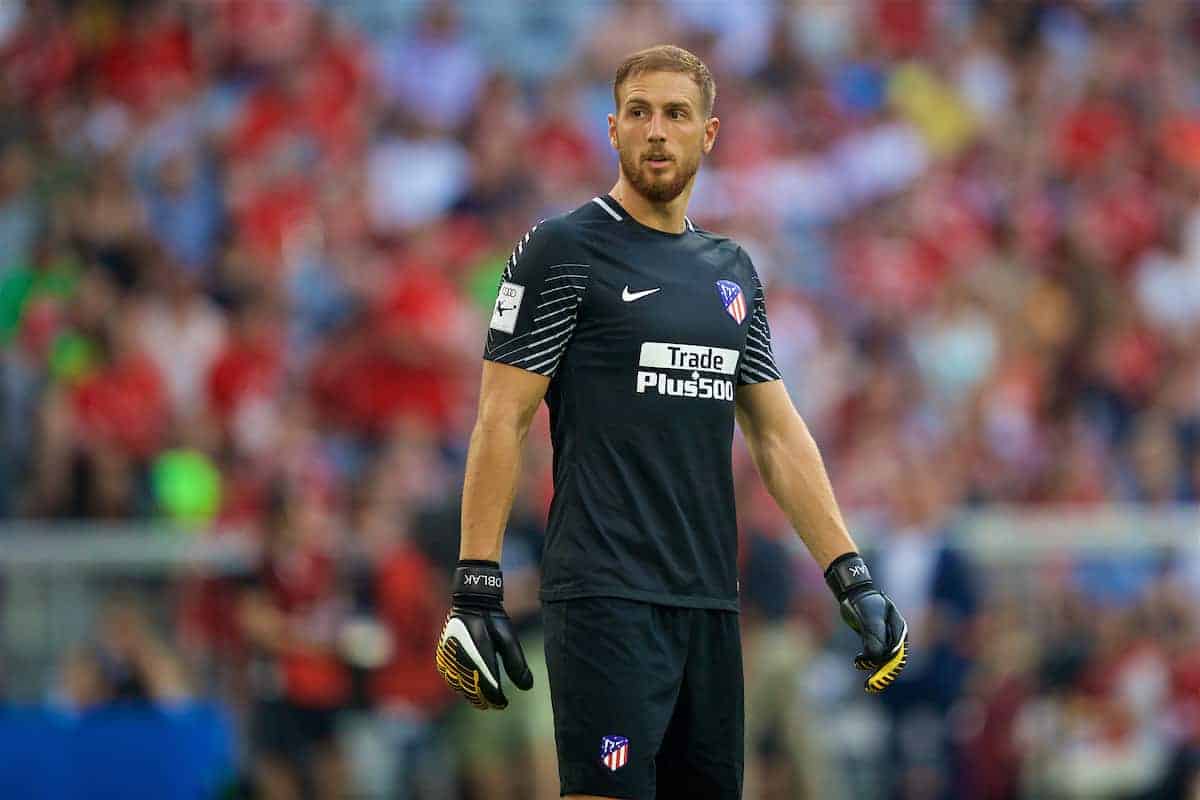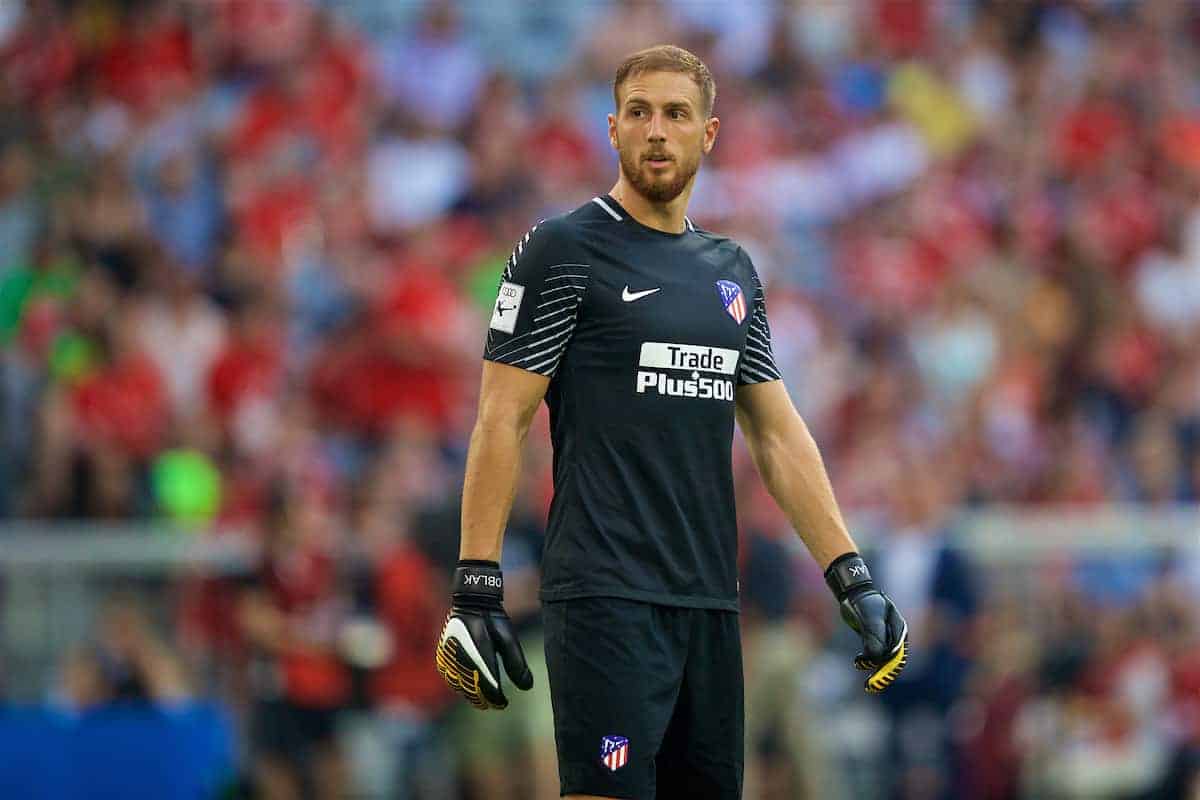 I mentioned in this article that it might not be as clear-cut as some assume.
Klopp's a romantic, he's a people-person, he'd love nothing more than to give Karius a second chance and for him to prove himself.
However, Klopp, like us, wants success. And that could mean showing a more ruthless side and upgrading. All three of those linked—Oblak, Alisson or Cillessen—would seemingly be an upgrade as things currently stand.
However, if they aren't able to be acquired and it's determined that the money is better spent on adding another attacker, a young midfielder and a centre-back then the whole squad is substantially improved.
The money though is clearly there and we don't need wholesale changes this summer, so even if it costs the £80-90m that's being touted for Oblak or Alisson, if they have a Van Dijk-like influence and remain at the club for eight years or so, it would be worth the outlay.
If we're going to splash the cash though, it would be worth aiming high and that means Oblak.
KARL: Jasper Cillessen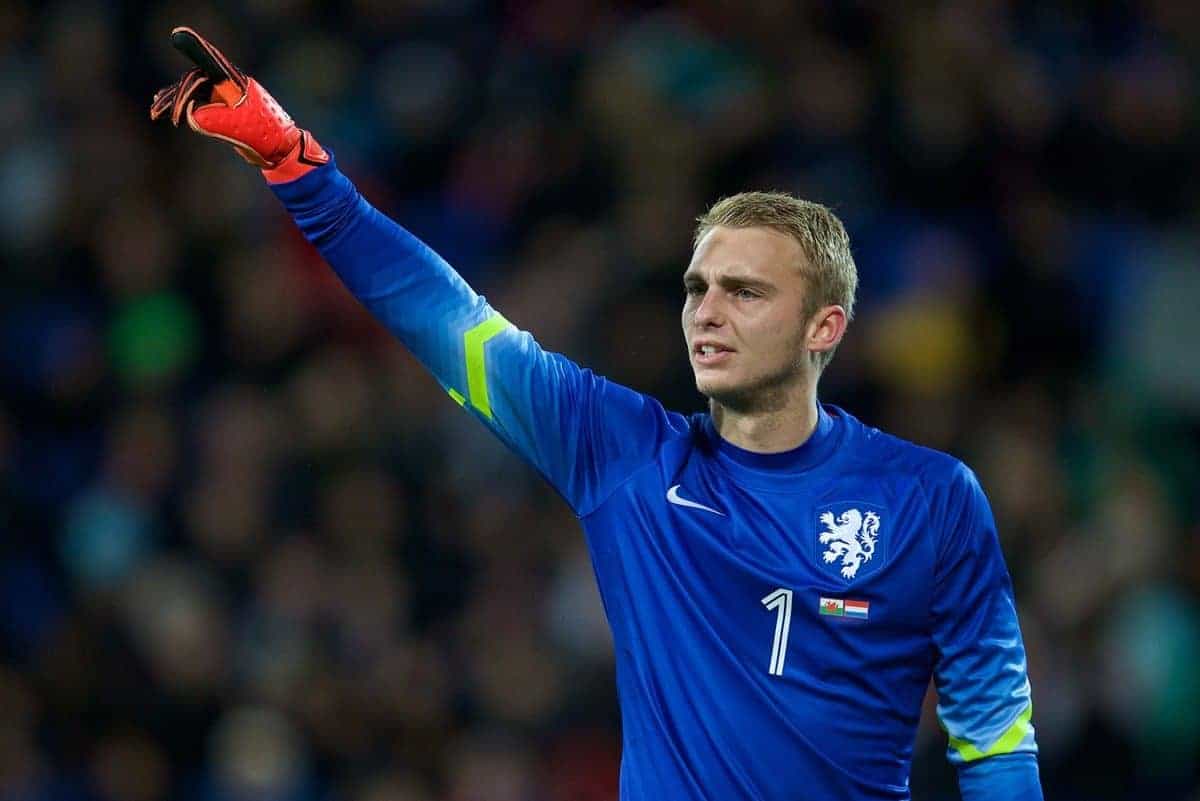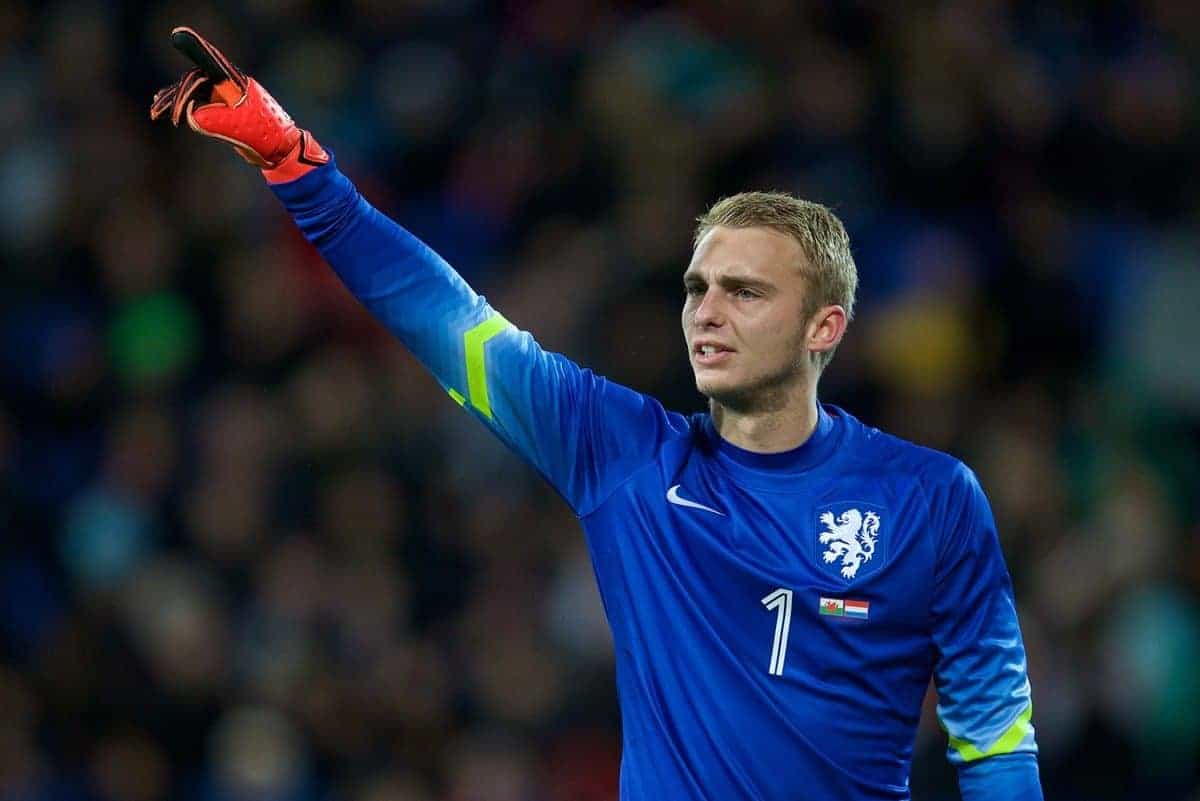 Oblak is in the top three goalkeepers in world football, so there will only be jubilation from these parts if he joins—but failing that, Cillessen is the ideal choice for the Reds.
I still find it tough to believe we'd go and spend nearly £100 million on a new stopper, which Oblak would cost, but the Dutchman will likely come at less than half that price.
His release clause is €60 million but he wants more game time, having been a backup for two years, and Barca will have to sell a few this summer to make the additions they need.
Sure, he hasn't played as much in the past couple of years—but every time he's been called upon, he has been excellent.
Technically he's superb for this Reds side: quick off his line, very good with his feet, excellent distribution and a tremendous shot-stopper.
His concentration, too, is extremely sound, and he's used to being part of a winning team—his Copa del Rey medals are testament to that.
Cillessen would be a tremendous option, a big upgrade on Karius without having to spend earth-shattering fees.
JONATHAN: Alisson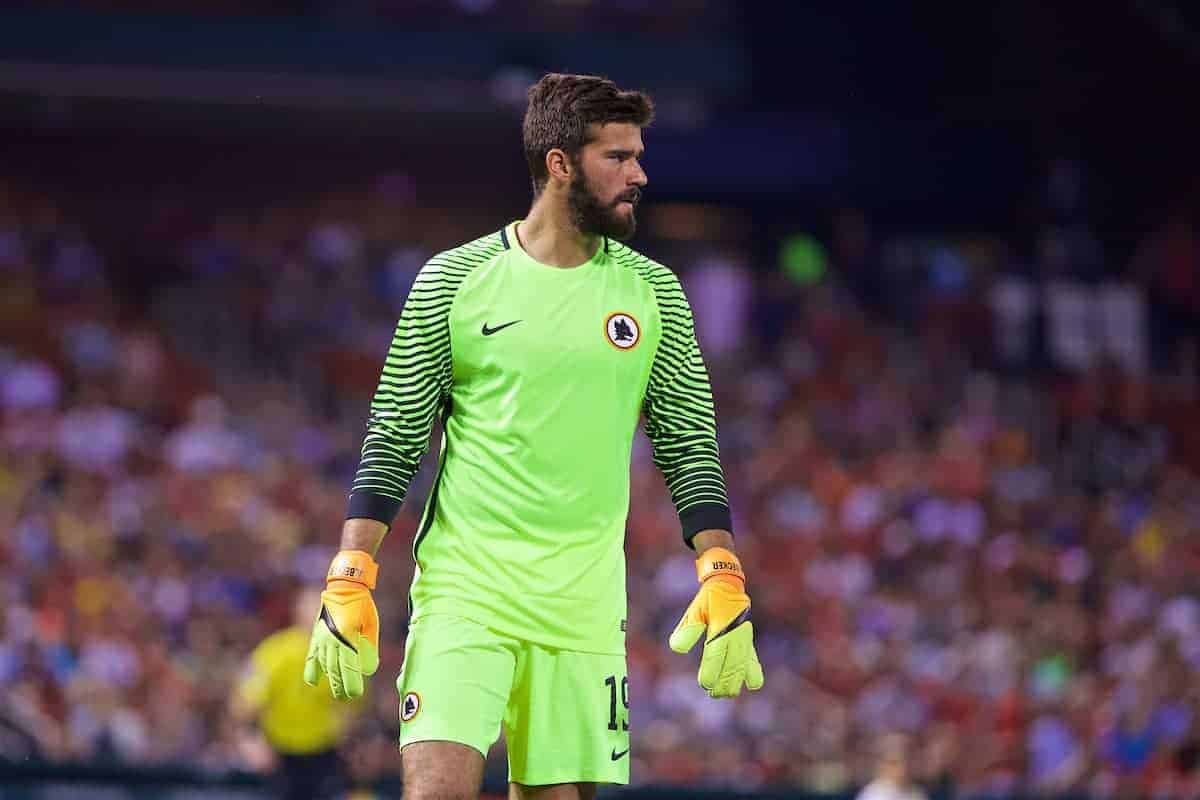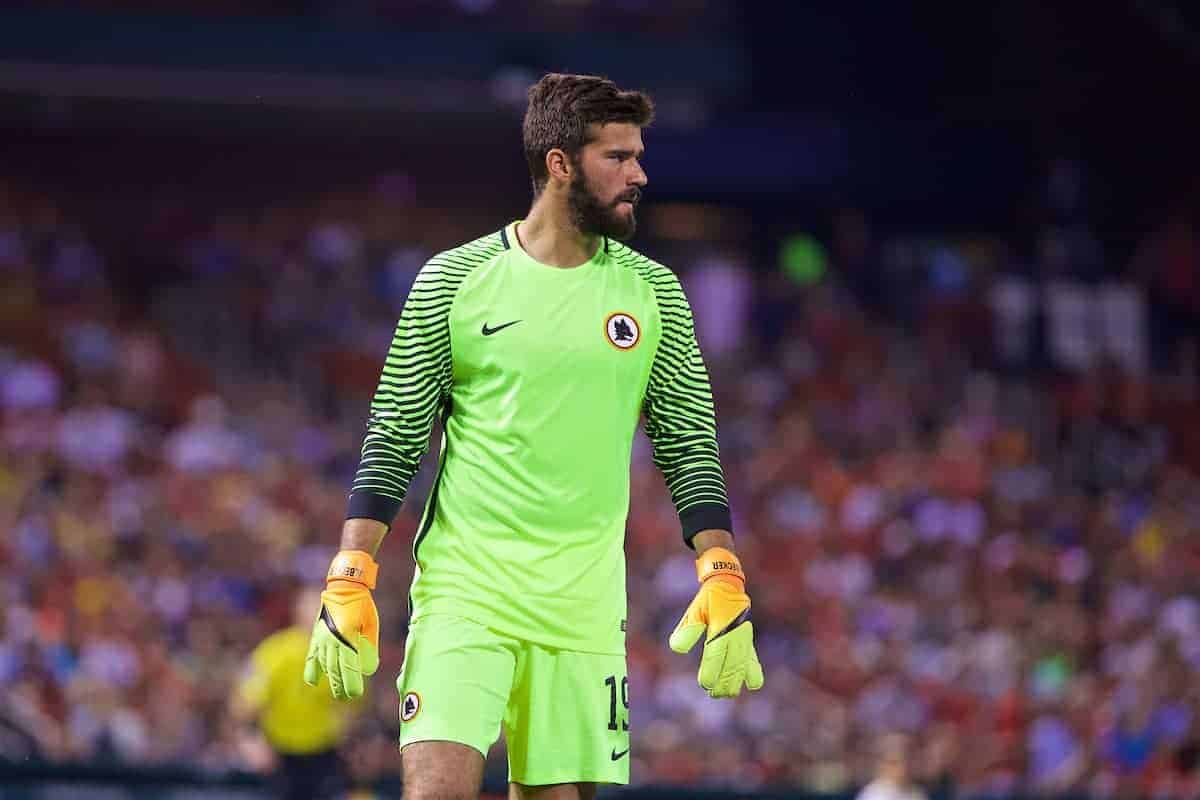 Before Karius' renaissance I was convinced that we needed to sign a 'keeper. After his long run in the team, I changed my mind: he looked composed and with our new-look back five I felt we might be best spending our money in other areas.
However, events in Kyiv have completely put a spanner in the works.
Karius's two high-profile blunders on the biggest stage of them have opened Liverpool's massive can of worms.
We have already shown a ruthless side in the transfer market going in big for Fabinho before Can has time to pack up his bags. As harsh as it may seem I really feel we need to be equally as decisive with the No. 1 position.
The biggest concern I would have about Karius is his mental stability. Can you imagine the meltdown that would occur if he makes a mistake early at the start of the new season?
I would splash the cash on Alisson. A young, experienced Brazilian international who would fit perfectly into our team and footballing philosophy.
A Brazilian in every sense of the word with his footballing ability and the ultimate sweeper-keeper. Everyone saw the impact Ederson had with Man City and I have no doubt we would experience similar rewards with his international team-mate.
Along with his composure on the ball, Alisson is an excellent shot-stopper, with unbelievable reflex saves from point-blank range.
Our defence is based around Van Dijk, and with Alisson's style of play they would combine perfectly together.
JOEL: Jan Oblak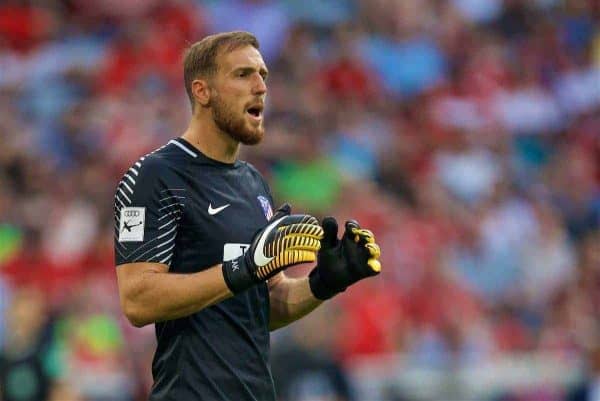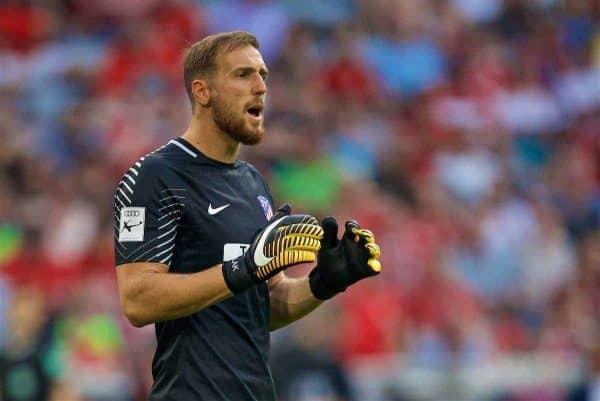 Liverpool definitely need a new first-choice goalkeeper this summer and despite the strongest links so far being with Alisson, I think Oblak is the ideal candidate.
Given that Roma are quoting a price tag of around £79 million for Alisson anyway, Oblak's rumoured release clause of £89 million isn't an awful lot more to pay for a player who is much more proven at the very top level.
At 6'3″, Oblak cuts an imposing figure at the back and is a commanding presence in the penalty area, as well as an outstanding shot-stopper.
Having been part of one of Europe's strongest defences for three seasons now, Oblak is vastly experienced despite still having his best years ahead of him at just 25.
His arrival would represent a significant financial outlay, but in doing so solve a problem position for Liverpool with a proven, world-class goalkeeper and further build on a newly strengthened defensive core following the arrival of Van Dijk in January and Fabinho this summer.