Liverpool will play away from home before all six of their Champions League group stage games in 2018/19 – including at Tottenham, Chelsea and Arsenal.
Jurgen Klopp's side will find out who their Champions League opponents will be when the group stage draw is made on August 30, but the release of the Premier League fixtures on Thursday has allowed us to see who they'll face before and after each European matchday.
Away games at Tottenham (opening their new stadium), Chelsea, Huddersfield, Arsenal, Watford and Bournemouth will precede the Reds' Champions League group games.
While they will then be at home following all European matchdays, against Southampton, Man City, Cardiff, Fulham, Everton and Man United.
Matchday One (18/19 September)
Before: Spurs (A)
After: Southampton (H)
Matchday Two (2/3 October)
Before: Chelsea (A)
After: Man City (H)
Matchday Three (23/24 October)
Before: Huddersfield (A)
After: Cardiff (H)
Matchday Four (6/7 November)
Before: Arenal (A)
After: Fulham (H)
Matchday Five (27/28 November)
Before: Watford (A)
After: Everton (H)
Matchday Six (11/12 December)
Before: Bournmeouth (A)
After: Man United (H)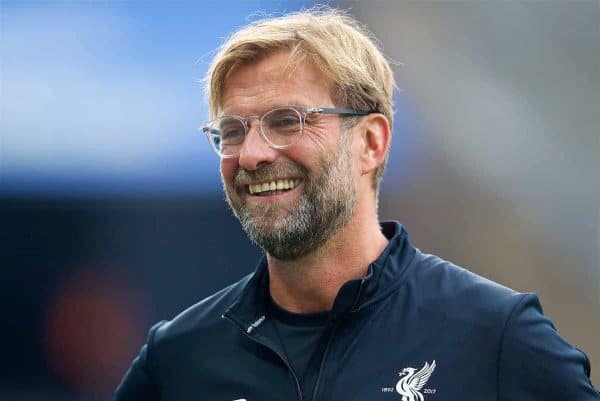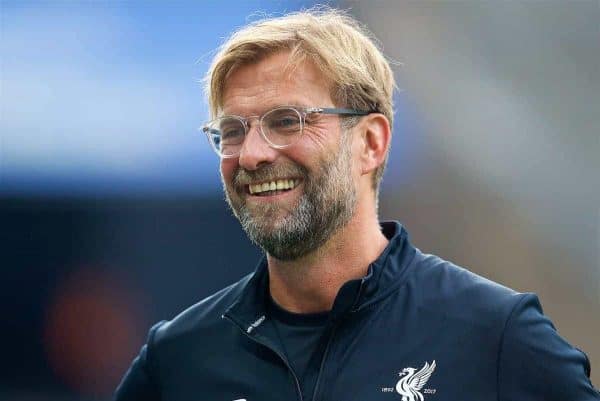 Meanwhile, the Reds will play Tottenham (A), Huddersfield (A), Watford (A) and Tottenham (H) after the international breaks in September, October, November and March.