Liverpool have already been active in the transfer market and rumours continue over new players—but do they need more homegrown options?
New signings are great. Fabinho's arrival yielded excitement, surprise and anticipation—and we've been waiting for Naby Keita for a year.
Then there are the rumours: Nabil Fekir, Alisson, Ousmane Dembele, Jan Oblak, Jasper Cillessen, Xherdan Shaqiri.
What do they have in common? They'd all count in Liverpool's squad toward non-homegrown players, or non-locally trained.
While the genetic makeup of the squad doesn't matter in player terms, there are rules to follow.
What counts?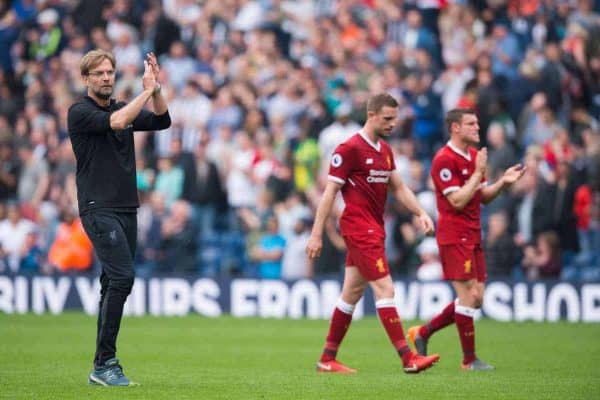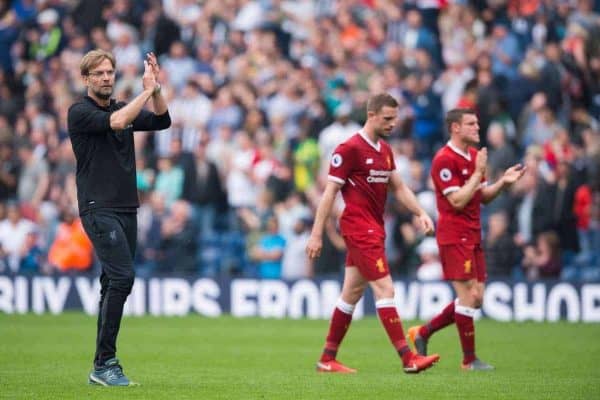 There are two aspects to look at: the Premier League and the Champions League.
In both cases, the Reds are allowed a 25-man squad. There's an additional allowance in Europe, but more on that in a moment.
For domestic league purposes, the Reds have to name eight 'homegrown' players in their 25-man squad. If a team doesn't have eight, they can't name all 25 allowed spaces.
Homegrown here means trained in (on the books of) an English club for at least three years before they turn 21. Nationality is irrelevant.
This only applies to players aged 21 and over; any amount of under-21s can be used.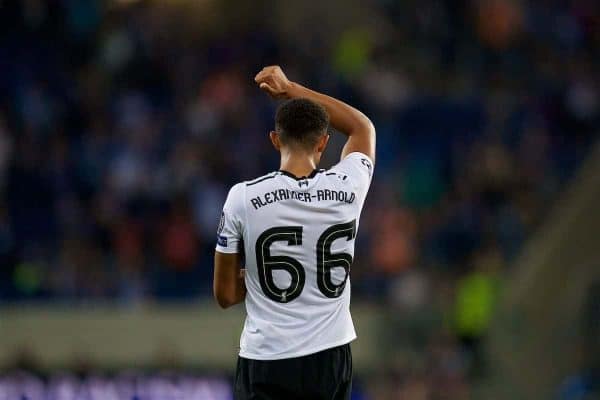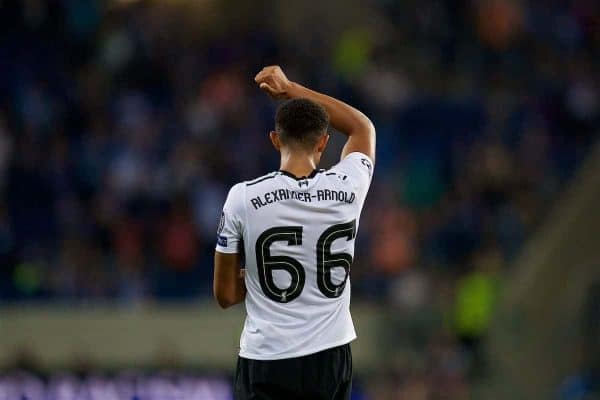 In Europe, it's slightly different.
The Reds have to allocate at least four 'club-trained' players (three years between ages 15-21) and eight 'association-trained' players altogether in the 25.
So, Connor Randall who is now 22, would count as both a club-trained option and an association-trained one, but Alex Oxlade-Chamberlain, who signed at age 24, is only an association-trained player.
In addition to this European 25 on what is called List A, the Reds can submit an unlimited number of under-21 players on List B.
Head count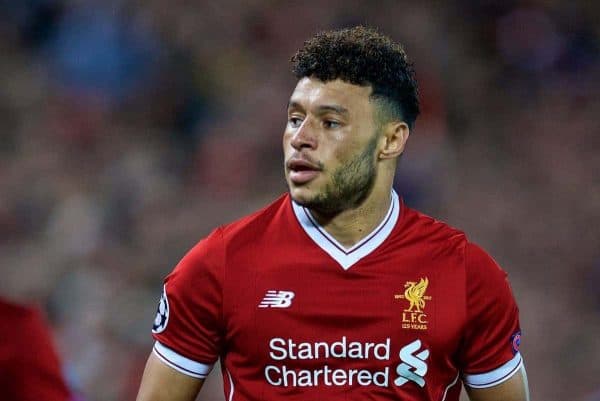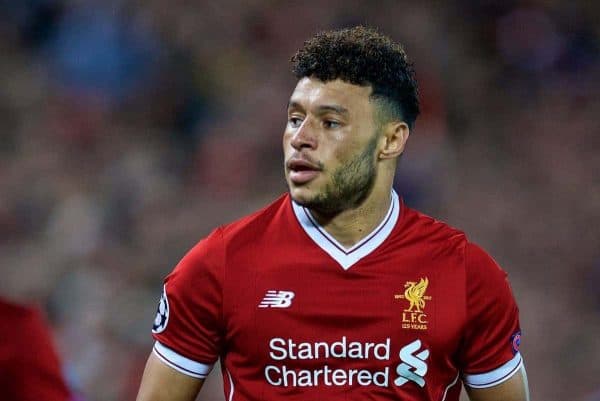 The Reds have lots of homegrown options right now, but we have to accept that not all will be part of the squad once the season starts.
Jon Flanagan has left and Randall won't be considered, for starters.
Then there is Daniel Sturridge: he counts as association-trained, but having played a minimal role under Klopp it's unlikely he'll remain a Liverpool player past this summer.
The 'guaranteed' first-team faces include more than a dozen names at this point, though it could all change long before August.
Goalkeeper: Ward
Defenders: Clyne, Gomez, Alexander-Arnold
Midfielders: Lallana, Henderson, Milner, Oxlade-Chamberlain, Ojo
Forwards: Sturridge, Ings, Solanke, Woodburn, Wilson
Under-21s aren't usually registered—the Reds didn't name the likes of right-back star Trent Alexander-Arnold last term—so we're down to eight.
Gomez will not need to be registered this term, nor Solanke, Ojo, Wilson or Woodburn.
Non-homegrowns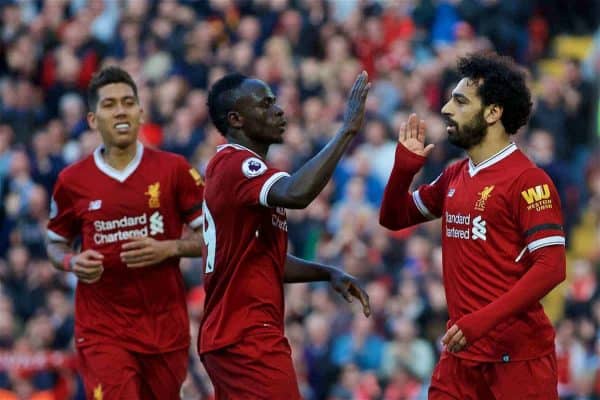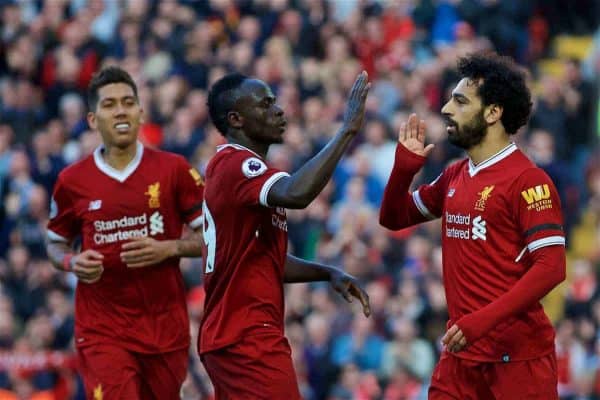 Precisely 12 of the first-team squad from 2017/18 (who remain) are not classified as homegrown, and added to those ranks is Marko Grujic after a loan spell.
Goalkeepers: Mignolet, Karius
Defenders: Matip, Van Dijk, Klavan, Lovren, Robertson, Moreno
Midfielders: Grujic, Wijnaldum
Forwards: Mane, Firmino, Salah
That 13 would all need to be registered, being 22 or over, leaving 12 spaces in the squad of 25.
That's fine for the Premier League: eight nationally trained and 13 non-locally trained is only 21 players, leaving a further four spaces.
In theory, those four spaces could be filled by new signings who have never set foot in the country without any problem—but in Europe, it's a different matter.
Summer homework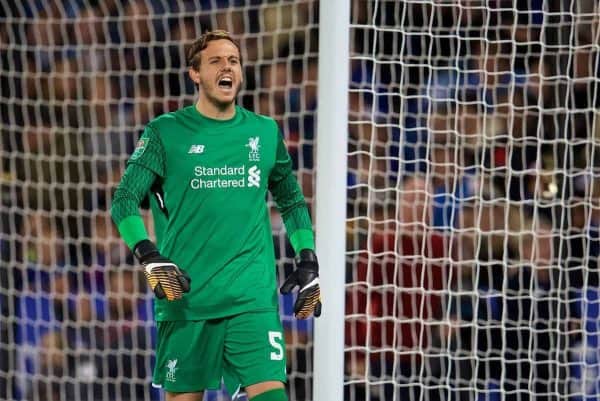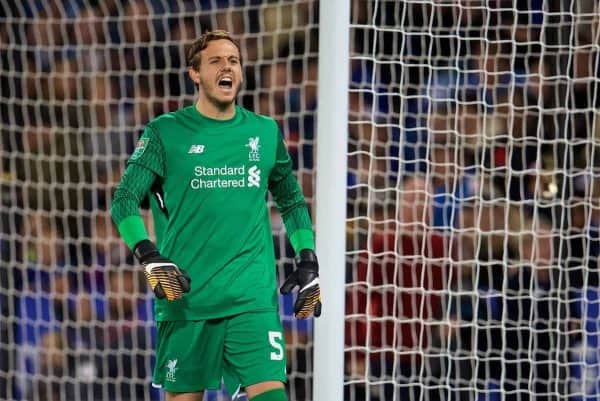 Just one of the Reds' eight homegrown players are club-trained: third-choice stopper Danny Ward.
That's an issue which will, in time, be solved should the likes of Alexander-Arnold, Gomez and Woodburn continue their progress.
For now, it effectively limits the number of players the Reds can name in their Champions League List A to a maximum of 22, leaving three spaces for club-trained players.
One way around that would be to sign former players who did train with the Reds between 15 and 21.
Suso of AC Milan, Man City's Raheem Sterling or Crystal Palace's Martin Kelly are examples of such, at different levels.
Otherwise, if there's a maximum of 22 players in the squad and as above there are currently 21, it means just one new addition can come in before compromises need to be made.
It's widely expected the Reds will add Xherdan Shaqiri, for example.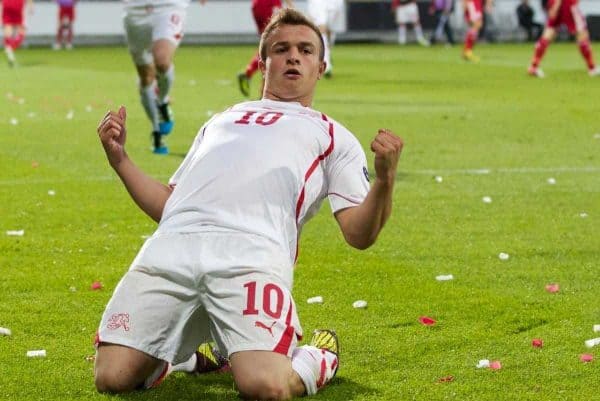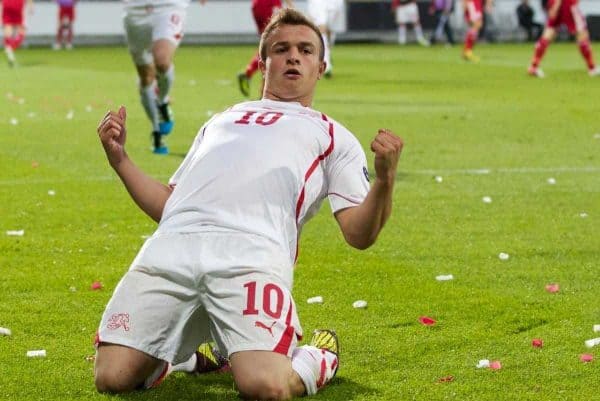 He'd take the tally to 22—after that, it would have to be one in, one out.
Klopp does have some flexibility here though, given the names we've included in our 22.
Sturridge may not have a future, there remain rumours over Marko Grujic leaving the club, Mignolet may depart for first-team football and others could follow.
In the case of any of those players, Klopp could replace them with new signings, regardless of homegrown status.
Even though Sturridge is nationally trained, he is effectively an extra: only four are required and any additional players don't count toward the club-trained slots.
It means there's plenty of room for manoeuvre yet for Klopp in the transfer market and with regard to keeping his options open, particularly if Ward is made second-choice goalkeeper and an Academy stopper—on the B List—is utilised as third.
Fekir, Pulisic, Shaqiri?
In theory, at least, they could all arrive without worries over meeting the homegrown requirements.