There were very differing fortunes for Liverpool's two African superstars on Tuesday, while an unlikely name tops the Golden Boot standings.
Three matches were on offer, with all 32 teams in Russia playing at least once by the time the action was done and dusted for the day.
Japan stunned Colombia in the first offering, Senegal got the better of an off-colour Poland side and hosts Russia beat Egypt 3-1.
The Good
https://twitter.com/AnfieldExpress/status/1009122717306671104
It's less than two years since Sadio Mane cut a disconsolate figure in the African Cup of Nations, having missed the decisive penalty in Senegal's quarter-final shootout defeat to Cameroon.
This time, he skippered his country to a deserved 2-1 win over Poland, with his trademark grin after the game an endearing image.
In truth, Mane has had far better games in his career, but his mere presence made a difference and Senegal have taken a giant leap towards the last 16.
Meanwhile, what the hell are Russia playing at?
This time last week they were being called the worst team in the nation's history, with some even tipping Saudi Arabia to beat them in the opening game.
After winning that match 5-0, they then blitzed Mo Salah's Egypt in a second-half burst, scoring three times and sending Liverpool's main man crashing out of the tournament.
The brilliant Denis Cheryshev was again integral to Russia winning, and another brace has seen him leapfrog Cristiano Ronaldo in the goalscoring charts, taking his tally to four.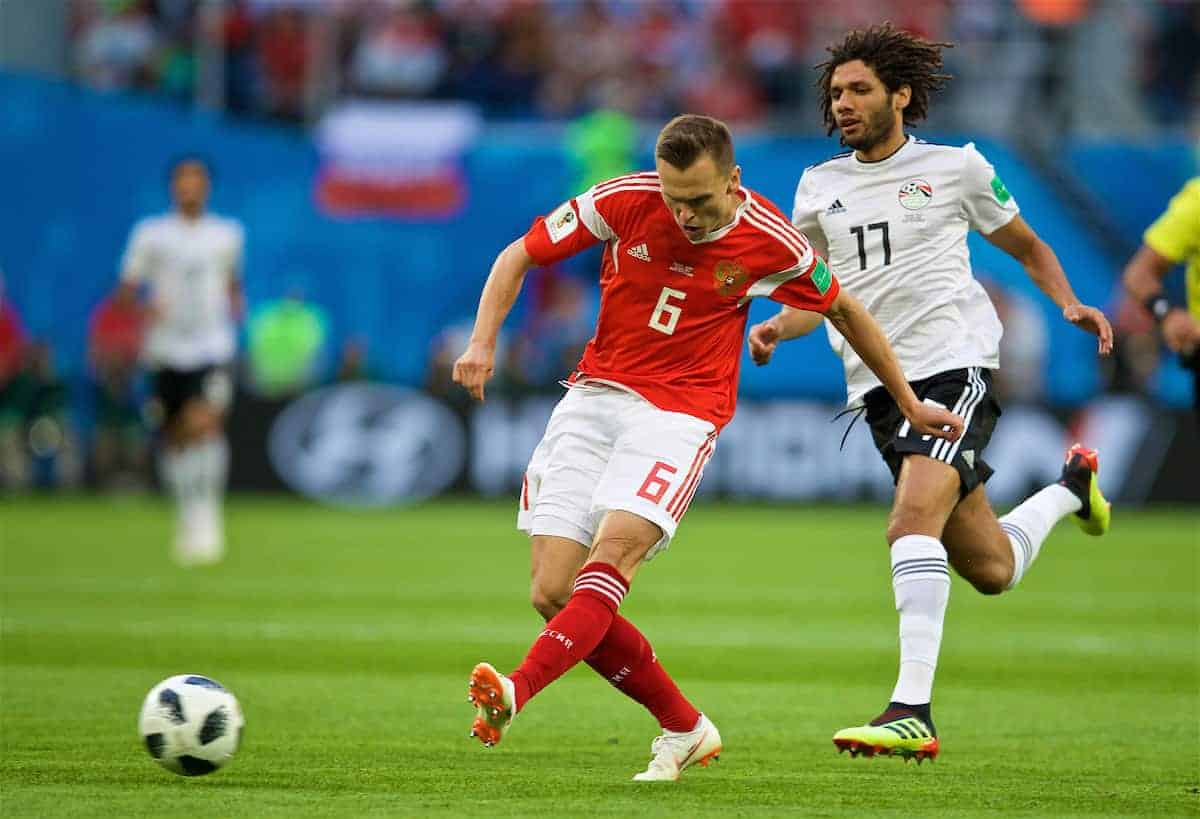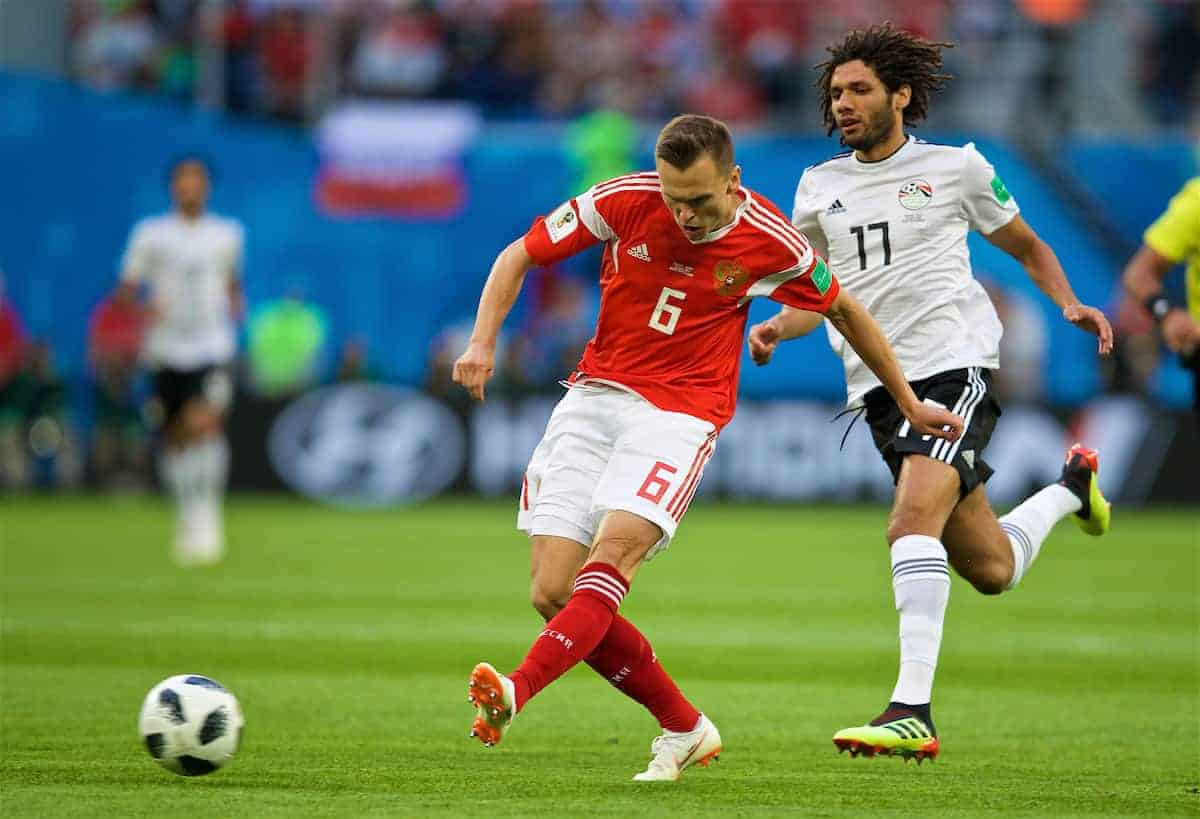 He is already only two off the total of the 2014 Golden Boot winner, James Rodriguez.
The Bad
Salah's season may have been extraordinary, but it hasn't half been a depressing end to 2017/18 for him.
After the misery of Kyiv, a clearly undercooked 'Egyptian King' could do nothing about Egypt going down 3-1 to Russia, despite scoring from the penalty spot.
Every touch was a little heavy, his decision-making was erratic and most importantly he didn't have his usual mobility to take him past players.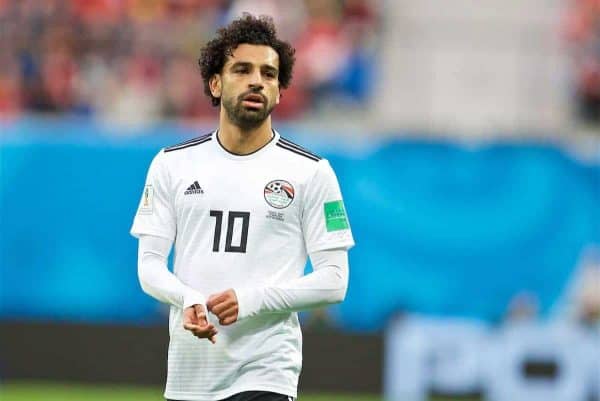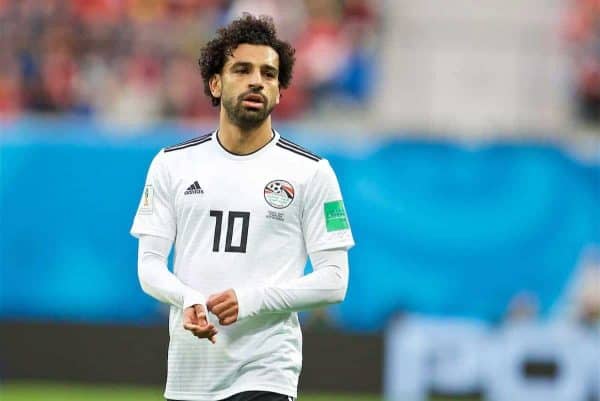 On the plus side, Liverpool will have their star man back for the majority of pre-season, so every cloud and all that!
It was also a bad day for legendary strike duo Radamel Falcao and Robert Lewandowski, who were both playing in their first-ever World Cup match. Their respective Colombia and Poland sides were both beaten in surprise fashion, and the two veterans barely had a sniff of goal.
The Theatrics
This might be a personal gripe that nobody else is having at this World Cup – I'm strange like that.
It has been a fantastic first six days in Russia – maybe the best start to a major tournament since France '98 – but the one thing frustrating the life out of me is the time wasted by players being on the ground.
We all know that gamesmanship exists and that individuals will often take time out of games to aid their own teams, but this feels like another level altogether.
Just the slightest fouls are leading to players writhing around in agony, and most frustrating is the fact that the correct stoppage time is not subsequently being added.
For what it's worth, the standard of refereeing has been excellent, with a lot of the histrionics not earning players free-kicks.
Unfortunately, their rolling around eventually leads to the play stopping, though.
Keep your eyes out for it today – I'm not just being a misery, I promise.
Stat of the Day
How's this for a belter of a statistic: Russia's eight goals already mean they have scored the same number of goals as Spain did in their triumphant 2010 campaign.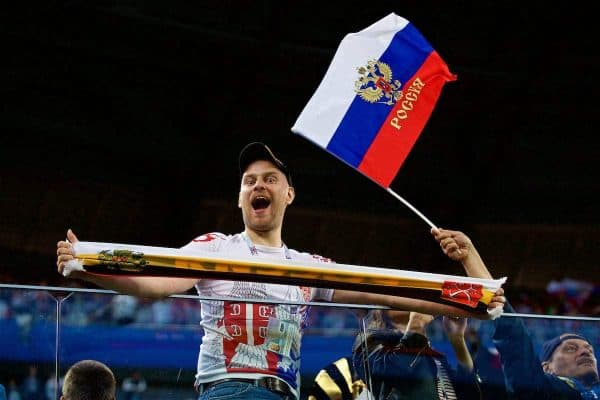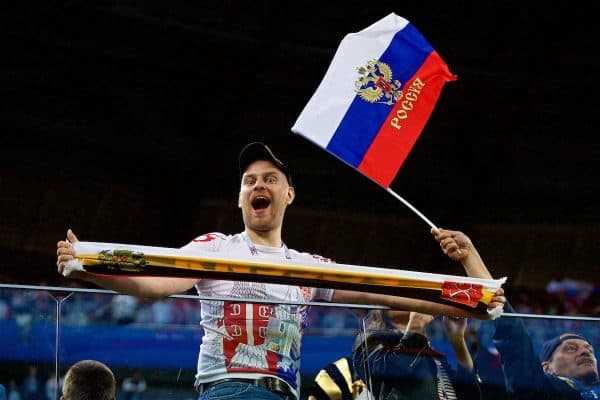 Try and get your head around that.
Wednesday's matches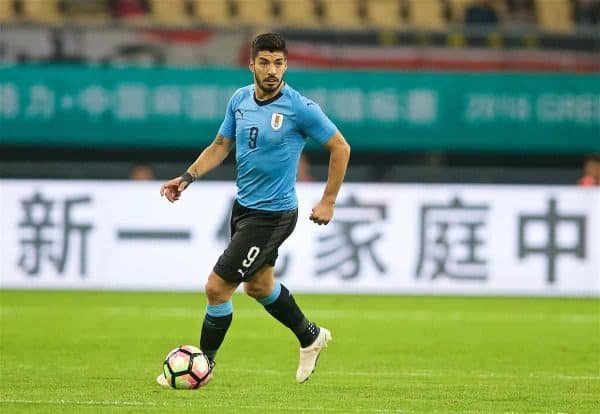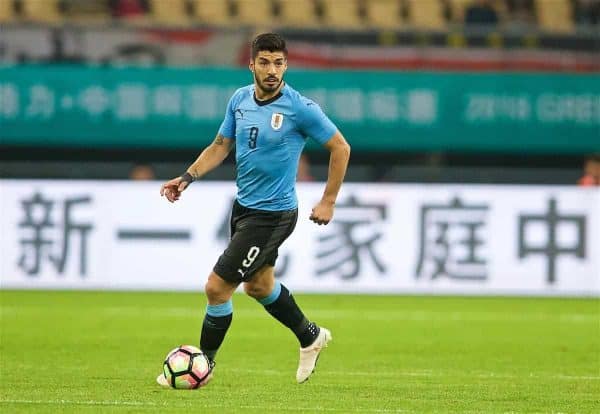 It's a rare day of no Liverpool players in action on Wednesday, although former Reds hero Luis Suarez will be looking to recover from his dreadful opening performance when Uruguay take on hapless Saudi Arabia.
Portugal's clash with Morocco looks an entertaining first game of the day, although the evening offering of Iran vs. Spain might not be a classic.
Portugal vs. Morocco (Group B) – 1pm – BBC
Prediction: 2-1
Uruguay vs. Saudi Arabia (Group A) – 4pm – BBC
Prediction: 3-0
Iran vs. Spain (Group B) – 7pm – ITV
Prediction: 0-2




Follow Henry's World Cup blog each day in our dedicated World Cup section, here.