Daniel Sturridge admits he has been left stunned by how good Naby Keita is, as Liverpool's new signing continues to impress.
We may have had to wait a year to see Keita in a Reds shirt, but that patience looks as though it is going to be well worth it.
Keita has shone from the off in pre-season, showcasing the all-round brilliance that has seen him widely considered as one of Europe's premier midfielders.
Someone the 23-year-old has dovetailed beautifully with already is Sturridge, with a telepathy between the pair on show in a number matches this summer, particularly at Blackburn Rovers last Thursday.
Sturridge has given a glowing assessment of the highly-rated Guinean, both as a footballer and a new teammate.
"I love that guy. I'm surprised how good he is actually, if I'm honest. I knew he was good but I don't watch German football too often," Sturridge told Liverpoolfc.com.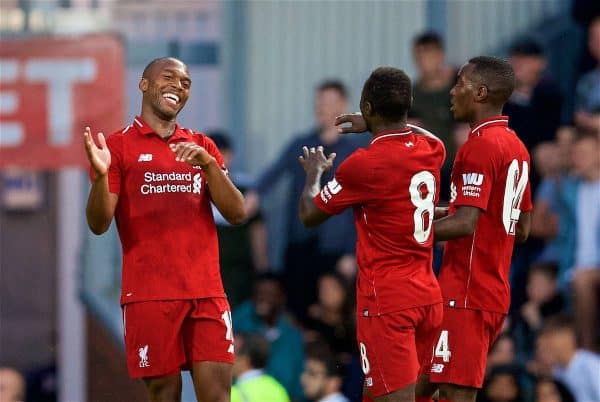 "I haven't seen a midfielder like him for a while, he is something different. It's crazy. The things he can do with the ball—he can defend, he can pass, he can dribble, he is fast, he is strong. He has got everything.
"I'm excited to see what he does in the Premier League and the Champions League.
"I sit next to him in the changing room and we have a lot of banter; my French is terrible but I try my best. His English is OK.
"We share some good times and have a lot of laughs together. I like him a lot, he's a good guy."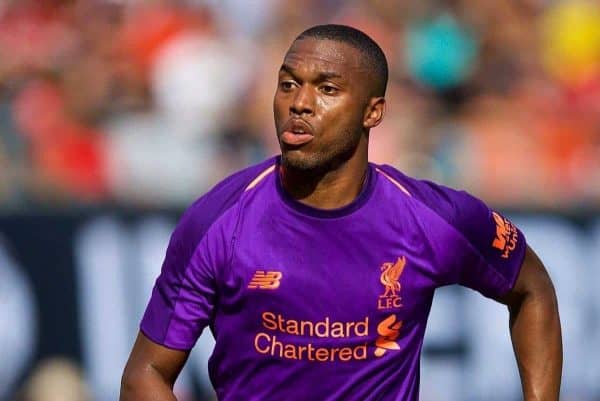 The bond between the pair has been evident throughout pre-season and it could well be that Keita's influence has been the catalyst for Sturridge's upturn in fortunes at Anfield.
As for Liverpool's big-money signing from RB Leipzig, he looks ready to take the Premier League by storm and turn Liverpool into an even greater force.
When you see him in action it is tough to find a single shortcoming in his game—an iffy disciplinary record, perhaps—and at just 23 his future is enormously bright.