Liverpool's players will take little more than some extra fitness from their friendly against Bury as Jurgen Klopp continues to assess his squad.
Bury 0-0 Liverpool
Gigg Lane
Pre-Season Friendly (3)
Goals: N/A
---
Centre-Back Partners Return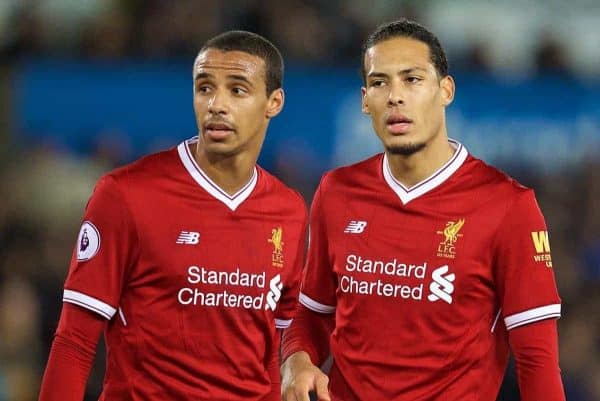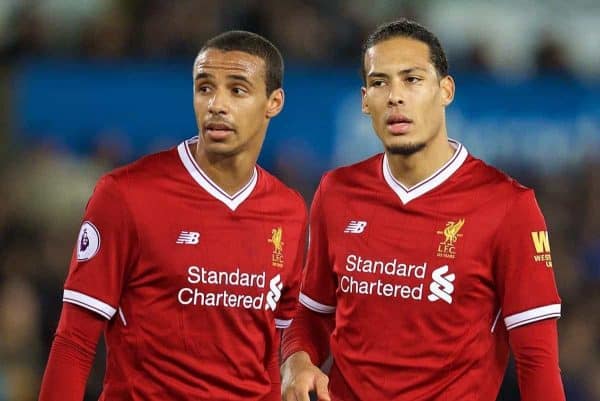 Joel Matip and Virgil van Dijk returned to the Liverpool side for this pre-season friendly, and they were paired together for the first 45 minutes.
With Dejan Lovren making it all the way to the World Cup final with Croatia, this pairing could be the one which starts the season, unless a surprise new signing is imminent.
Lovren's journey to the final has filled him with confidence, and his attitude following Croatia's win against England has to be admired, even though it can sometimes come back to bite him at a later date.
"I took Liverpool to the Champions League final, and now with my national team we are in the final," he said.
"I think people should recognise that I'm one of the best defenders in the world and not just talk nonsense."
The Croatian will be given three weeks off after his participation in the final, so will not be up to speed or match fit when the Premier League season starts.
And even if a new player does arrive late in the transfer window, it's likely that Matip and Van Dijk will be lining up next to each other in the season opener against West Ham.
Solanke and Origi Misfire Again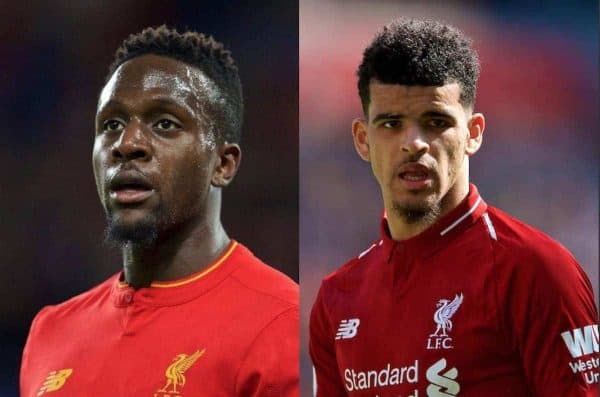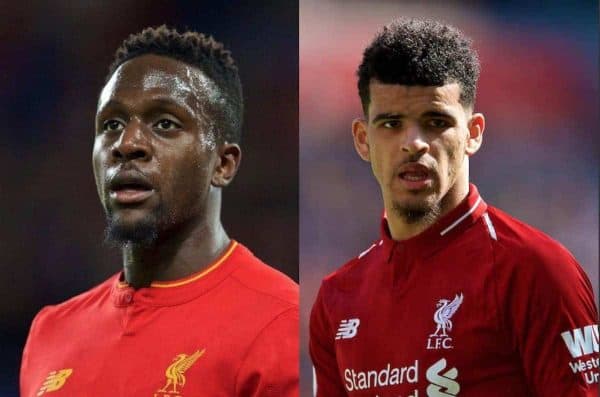 Divock Origi and Dominic Solanke will be disappointed with their performances in pre-season so far.
Belgian forward Origi started on the left wing in the first half just as his compatriots were kicking off in their third-place playoff match in the World Cup.
He saw plenty of the ball but wasn't able to do much with it.
A good chance to open the scoring came to him following an excellent pass through midfield by Matip, but he was thwarted by the goalkeeper.
This is a continuation from Tranmere and a slight area of concern for Jurgen Klopp in pre-season.
Solanke was also fairly anonymous in another disjointed second half when the entire XI was eventually changed.
The only striker to find the net so far is Daniel Sturridge, who netted two against non-league Chester.
New Heights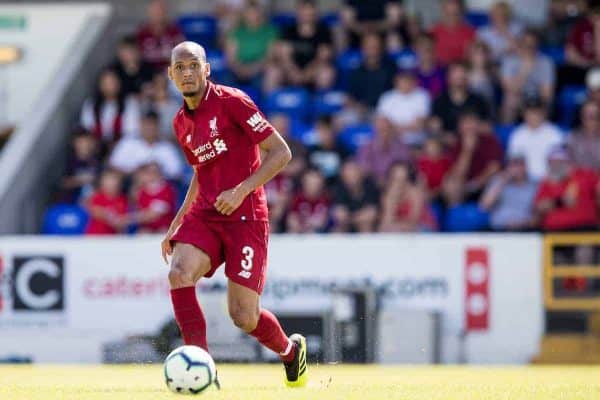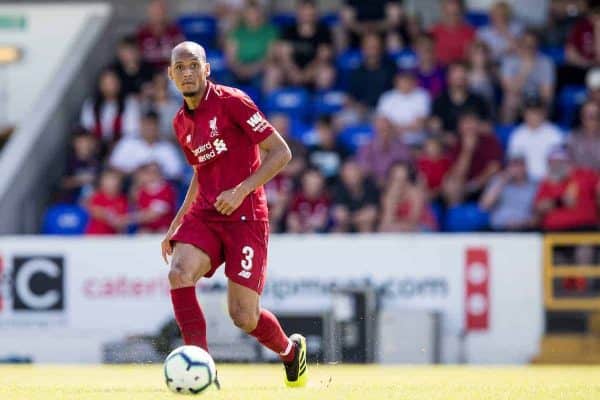 With the departure of Emre Can this summer, and Lucas Leiva's exit the year before, Liverpool looked to be struggling for height, especially in midfield areas.
The starting lineup against Bury showed that this problem has been quickly solved by the signing of Fabinho, as the new Brazilian lined up in front of Matip and Van Dijk.
The aforementioned centre back duo are the tallest players in Liverpool's squad. Van Dijk is 6ft 4 and Matip 6ft 5.
Fabinho is a couple of inches shorter at 6ft 2, but as he patrols the area just in front of the back two he cuts an imposing figure.
Liverpool have occasionally struggled against target men, especially when they drop into midfield or wide areas as opponents launch the ball from the back.
With Fabinho in the side he can drop in to support the full backs or act as a shield in front of central defenders—not that these two will need it.
Curtis Jones Stepping Up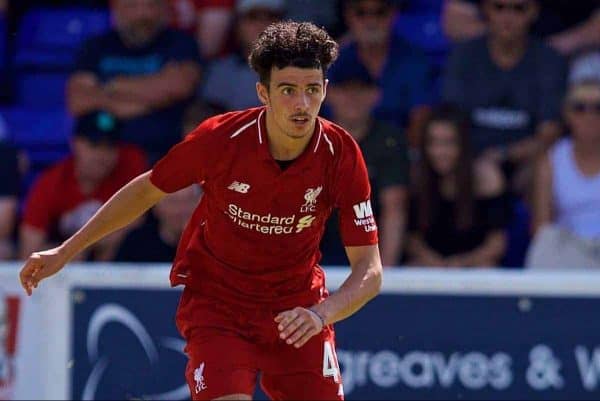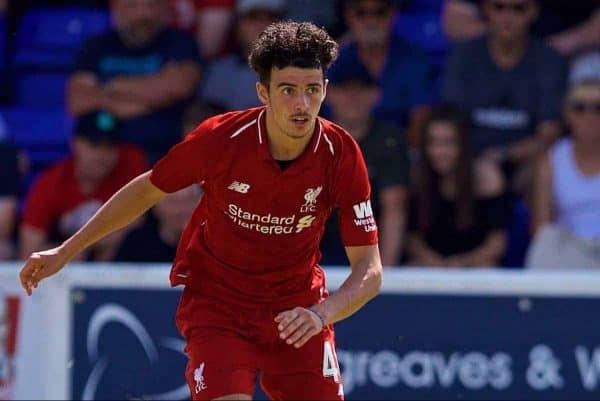 Pre-season is always a good time to see youth and reserve players working in the same side as the seniors, but it's usually the case that they're trying to impress clubs looking to take them loan as much as they are their own manager.
Curtis Jones was one such player who impressed in the first half of this game, working well between Fabinho and Daniel Sturridge as Liverpool tried to break down the Bury defence.
The 17-year-old was the best player on the pitch in that opening period, operating in the most attacking of the three midfield positions and making sure the attacks regularly went down his side of the pitch rather than captain James Milner's.
He's younger than the likes of Harry Wilson, Sheyi Ojo, Ovie Ejaria, and Ben Woodburn, who also look to have the quality to trouble the first team, so the club have a decision to make on whether to send him out or keep him around Melwood to continue his development.
Wilson looks to be available for loan again this season, while Ejaria is already at Rangers.
Jones' appearance in key roles in these pre-season friendlies could suggest that he's hanging around ahead of the new campaign, and a first-team appearance could follow once he's played a part in the pre-season tours.
Ward Saved For Blackburn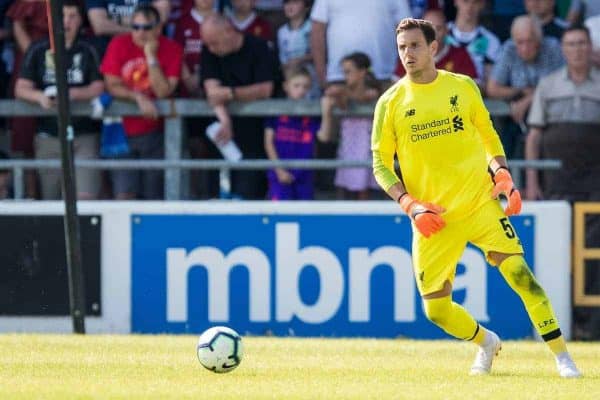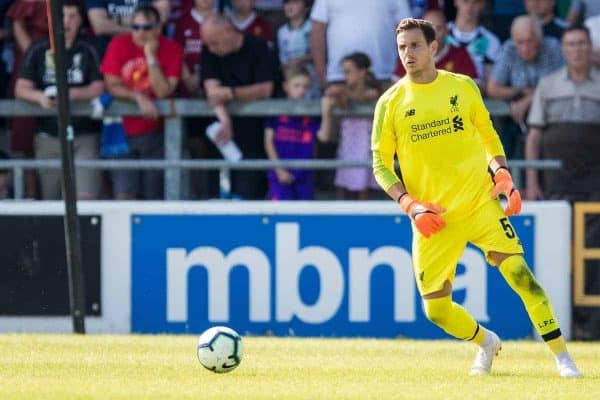 Klopp indicated before the game that Danny Ward had remained in Liverpool as he now wants his senior keepers to play more than 45 minutes.
"Wardy and Loris, they've switched because today Loris will play longer than 45 minutes," said Klopp.
"Then Wardy will in the next game and so that's the only reason for that."
The Welsh stopper gets the nod against stronger opponents, Blackburn, next week, and it will be interesting to see how the goalkeeping situation develops on and off the pitch as we approach the new season.
Karius had the support of the Liverpool fans from behind the goal as he came out for the second half, but was subject to taunts from a number of Bury supporters throughout.
He'll have to get used to this type of abuse, and on a bigger scale at places like Old Trafford and Goodison Park, as opposition will fans look to unsettle the No 1 at every opportunity—that's if he remains between the posts for Liverpool next season.