Joe Gomez fully believes his future lies at centre-back for Liverpool, with age likely to bring more chances in that role.
When Gomez was signed for £3.5 million from Charlton Athletic in 2015, he was seen as an extremely promising central defender and a potential future England captain.
Within fourth months of arriving, however, a cruciate ligament injury ruled him out for almost the entirety of the 2015/16 season.
Subsequent Achilles issues further hindered Gomez's progress and it took him until January 2017 to play under Jurgen Klopp, where he struggled in a doomed FA Cup campaign.
After finding peak fitness last summer, Klopp used the 21-year-old at right-back in 2017/18, where he shared the workload with Trent Alexander-Arnold.
He often shone there, despite it not being his strongest position, before an ankle injury ended both his Champions League final and World Cup dream.
As he prepares for what is hopefully a productive pre-season, Gomez told Goal's Neil Jones that he eventually expects to become a centre-back at Anfield, even though patience may be required:
"My mindset is still probably that I will end up coming inside and being a centre-half.

"That's one thing that I suppose I have had to adapt in terms of my mentality. When you visualise yourself going into a game, they're two completely different positions.

"I think I probably made the switch in my mentality last season, where I was pretty much always at right-back. But I do picture myself coming inside, and I reckon the manager does as well.

"When that'll be, there's no time on it. I'm still young, and things can happen when you least expect them as we've seen. In the meantime, it's about learning the game, in both positions."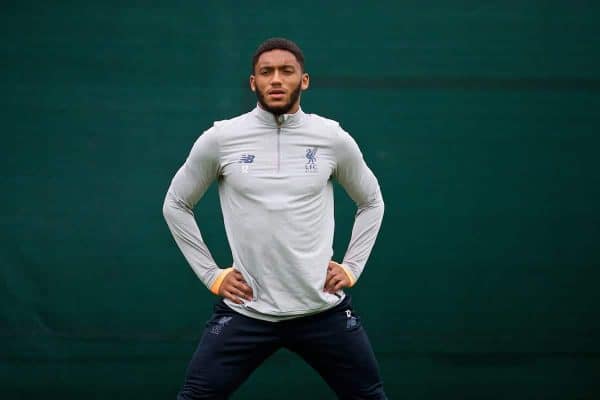 While some players complain about being played out of position Gomez is using it to his advantage, saying it will make him an even better centre-back eventually:
"It definitely helps make you more rounded in terms of positional play.

"I am learning what a centre-back wants from his right-back, and vice versa, you know? It's good to get that perspective.

"I know if I'm playing centre-back, there are certain places where you don't give your full-back the ball, because I've been the full-back!

"And, likewise, I've been the centre-back who has been wanting his full-back to come round on the cover or whatever. They're the things you learn with experience.

"I think it's a natural progression, a lot of centre-backs start wide when they're young and move inside."
Gomez has always felt like a centre-back, despite doing well in a more alien role, and he has the ability to start there regularly for the Reds one day.
Had it not been for injury, the youngster was in contention to start in a back three for England this summer, with Gareth Southgate rating him highly.
Gomez will have to bide his time, but we should see more opportunities come his way centrally in 2018/19, especially if he shines in pre-season.