Jurgen Klopp insists Liverpool will be going all-out to bring home silverware this season and says he knows the expectation levels will be high.
The Reds reached a third cup final under Klopp at the end of last season, but ended up taking home more runners-up medals instead of a trophy.
It's a big talking point in his tenure as Reds manager, as despite a clear upturn in performances and points, the German still hasn't managed to win a competition just yet.
The boss knows that outsiders will remain somewhat critical of any 'improvements' until tangible rewards are offered as evidence—but says the team are absolutely prepared for the challenges ahead, reports BBC Sport.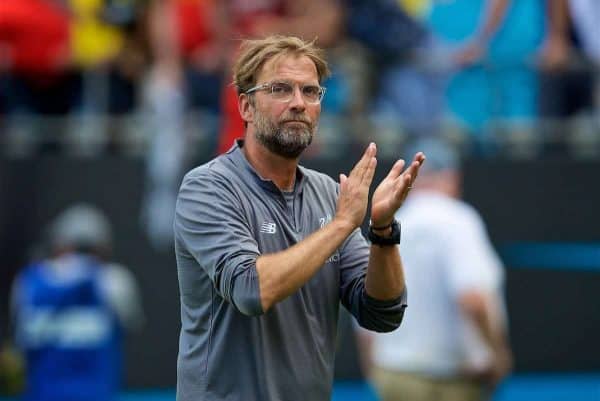 "I know about the expectations and that is completely normal. We have the highest ambitions—100%.
"People will say that. It is the next step and we need to be ready for that. I cannot give guarantees here but I understand if people think that.
"First of all, we have to play the football that gives us an opportunity to win something. We cannot talk about winning something before we start the season. I am confident we can build on last season."
It was last season's spectacular attacking performances which led many to suggest that the Reds can emerge as the biggest domestic challengers to title-holders Man City.
Liverpool fans the world over will be hoping that's the case, but the challenge for Klopp is twofold: maintain his own team's form and quality, and close the gap on a team who themselves will be hoping to improve.
"The football the boys played last year was not easy," Klopp continued.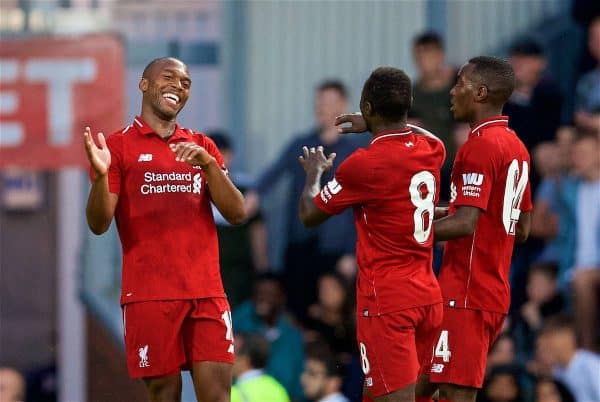 "There was a lot of work invested into playing like that. That's what we will do again. I am not in doubt about our basis or that we will reach it again.
"Other teams, of course, will do transfer business as well. They will not be weaker than last year.
"[Man] City brought in Mahrez. I did not hear that they lost one player so far. So it means the quality of last year—plus Mahrez. That's a nice plan as well."
Fans will get an early chance to see if Liverpool and Man City are well-matched with the pre-season friendly in USA this week, but the result won't matter much to the season ahead.
Victories over City last term, however, in Europe and the Premier League, offer a better barometer over how the Reds can challenge at the top already.
This summer's additions could just help close the gap further over a longer period of time, such as a 38-game season where squad depth can make a huge difference.