Jurgen Klopp believes Liverpool's new training ground development at Kirkby will be "massive" in his efforts to nurture the club's upcoming young talent.
Earlier this month, the club released official images of the Reds' eye-catching new facility, due to be completed in 2020.
The key thought process behind the decision is to bring the first team and the academy together, ensuring even more of a close-knit bond at Liverpool.
Klopp's squad will be provided with an Elite Performance Centre, while the younger age groups will also have state-of-the-art training facilities.
That's just a minor aspect of it, though, with two gyms, a swimming pool, a hydrotherapy complex and a specialist sports rehabilitation suite also included, among numerous other additions.
Speaking to Goal's Neil Jones about the exciting move away from Melwood, Klopp explained its importance to him and how it will aid the development of youngsters: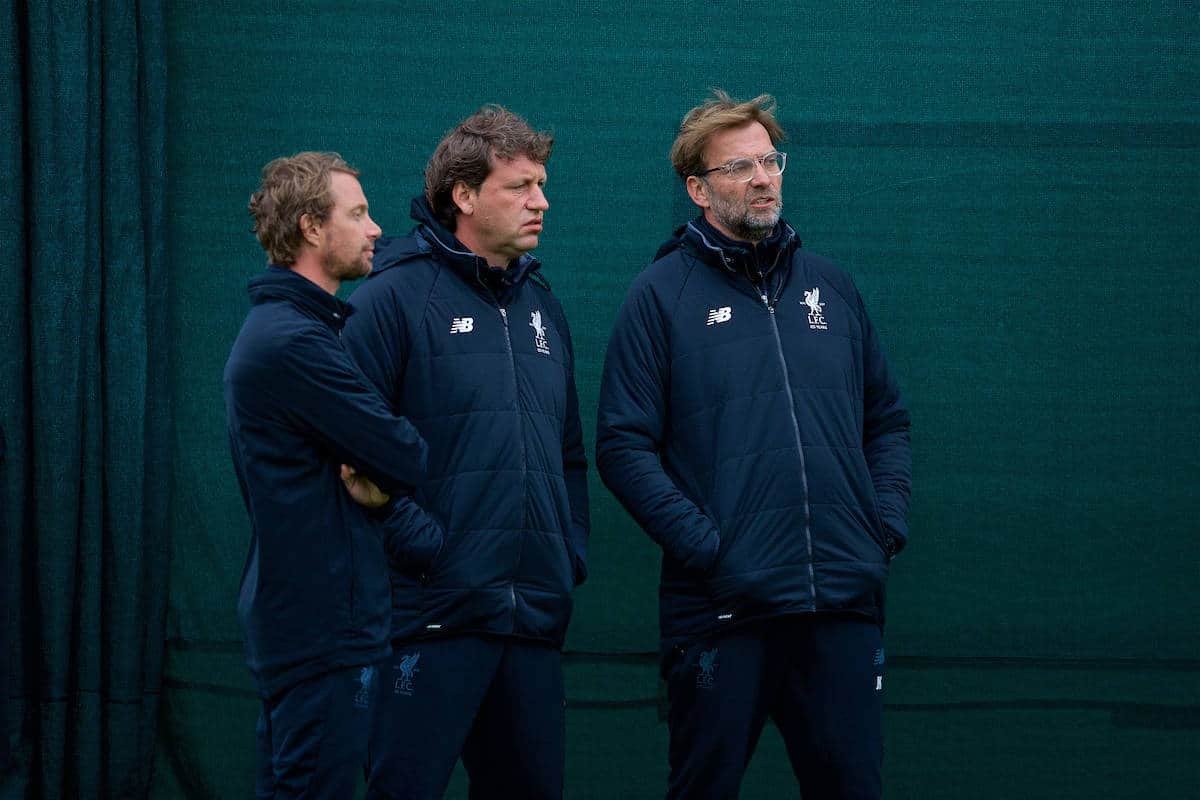 "Look, Melwood is a really great place, historic. I love it. The problem is we are really separated.

"It's not far from Melwood to Kirkby but it's too far, and so I cannot watch youth games.

"And I'm 10 or 12 hours a day at Melwood, so I have time to do that if I could.

"Between meetings, I could easily go and watch a game or a session, and then I would see the players earlier. Not only me, but the other staff as well.

"Melwood is perfect for now, but with its size we cannot do one thing more. If we want one new office, we need to build a new floor!

"In the moment it is OK, but in the future it will be too small, so we will build and we go together."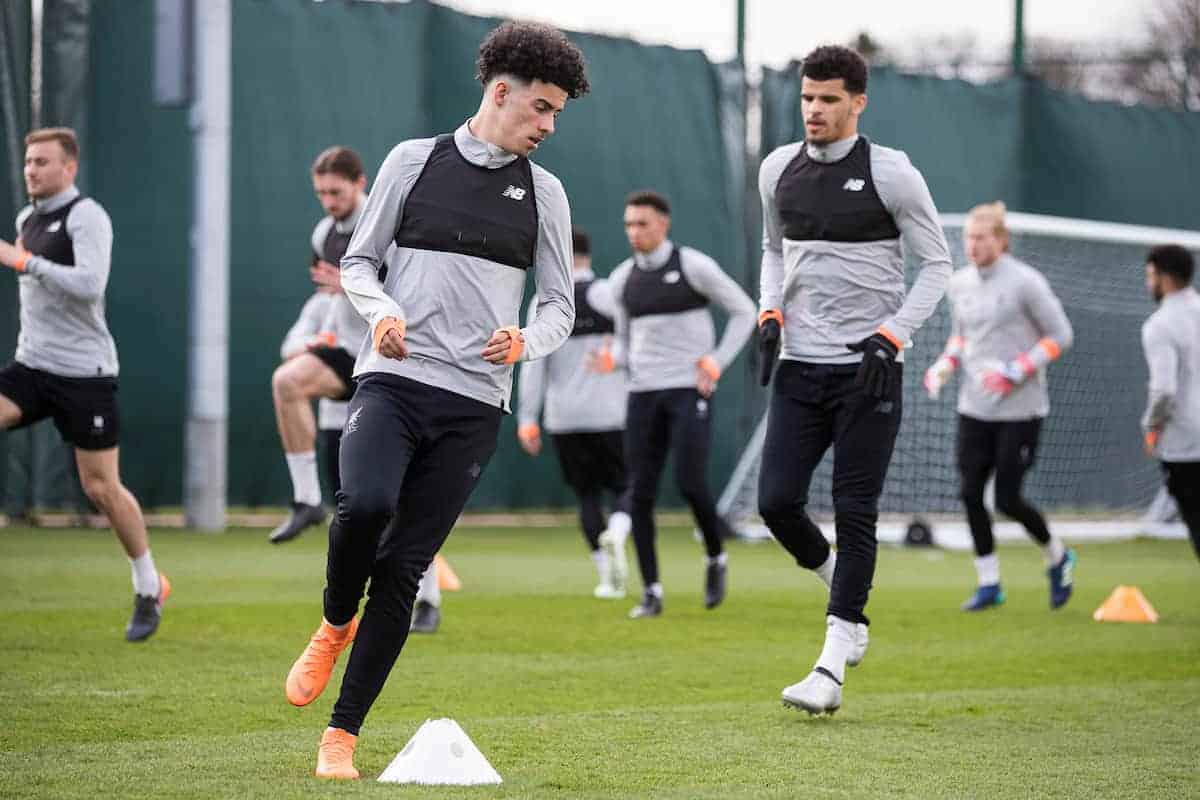 Improving the links between the academy and the first team has been a struggle for the Reds for many years.
Pepijn Lijnders' previous role as elite development coach was designed to aid this, and saw Trent Alexander-Arnold and Ben Woodburn both provided their chance.
But combining the two training grounds into one base is significant, and as Klopp explained will help both Liverpool in identifying their best youngsters, and the players themselves in realising their potential:
"It will be the football headquarter of Merseyside. The ones who go through that academy, at all steps, must be brilliant footballers.

"That's the goal. I'm really looking forward to it.

"It's good for the academy as well. If you go to U18 games there, you know what the wind is like, yeah?

"When we go there we will sort it, we will build things around it that can help the young players.

"Building things is always good for the future of a club. That will be massive, and I know Mike Gordon is really excited about the project. It will be outstanding."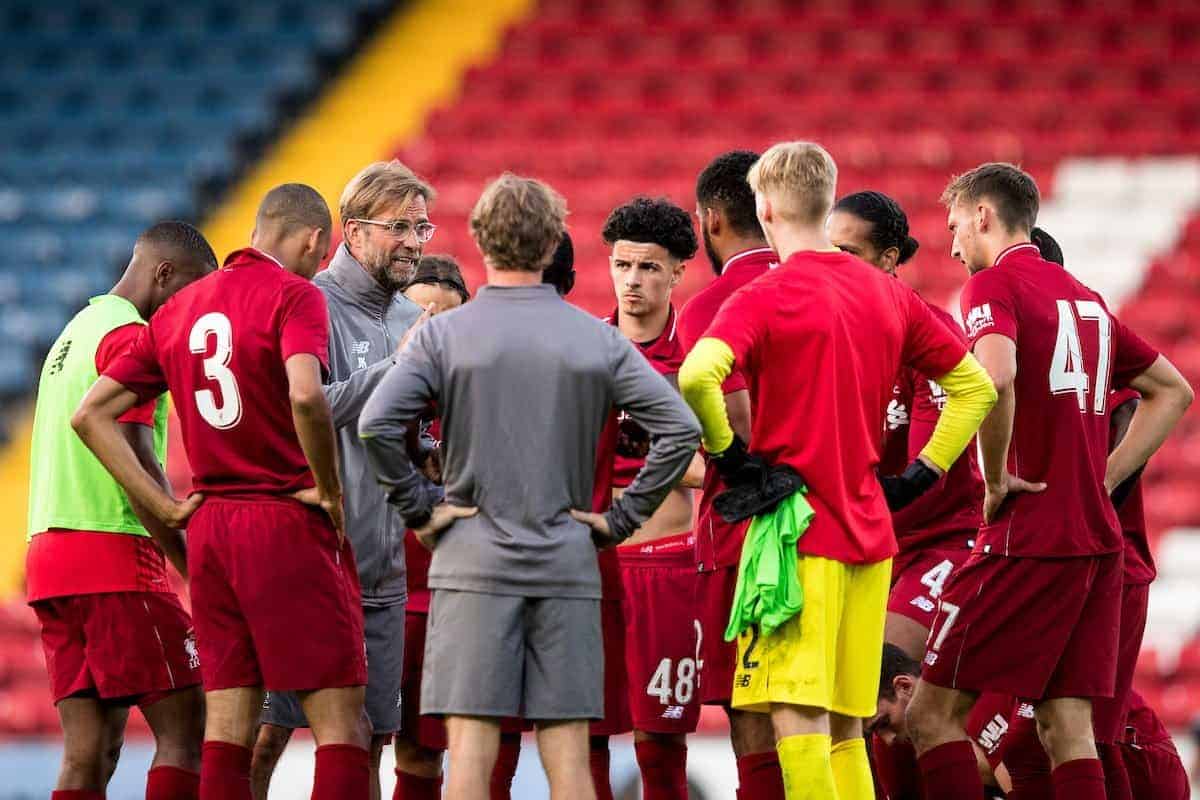 It is a very exciting venture and one that Klopp will revel in, given his focus on team spirit and advocating youth.
Moving away from Melwood will be strange, considering it has been Liverpool's training ground since the 1950s, but it is a move that will benefit everyone.
The club is heading in such a positive direction—it is hard to think of Liverpool being in a more stable situation in the Premier League era.
Young Reds currently in the academy will be licking their lips at the prospect of working alongside the first team on a daily basis.