Liverpool's latest signing Xherdan Shaqiri has made it clear he has joined the club to help the Reds win silverware in the coming campaigns.
Joining officially on Friday night, the Swiss international put pen to paper after cutting short a post-World Cup holiday to undertake a medical with the Reds.
He will add depth and quality to the Reds attack, and has quickly stated how last season's fast, offensive football left a big impression on him as an opponent.
Shaqiri almost joined Liverpool from Bayern Munich several seasons ago, and has told LiverpoolFC.com about how pleased he was to finally make the move.
"As a player you always want to be on the biggest stage in football. A few years ago I wanted to come too but it didn't happen. I'm really happy that now I'm finally here.
"I want to improve myself too, I want to be with the best and I want to win titles. That's what I'm here for."
Shaqiri will be in contention for a place in the team alongside last season's top scorer, Mohamed Salah. The Swiss wide man has been impressed by his new team-mate's successes in the Premier League – but it's not the first time they crossed paths.

"He came for training and a trial when I was at Basel. He came to train two or three times, I trained with him," Shaqiri said.
"Then I went to Bayern Munich and he stayed in Basel. I'm happy that I see him here. He had an amazing season last year and I hope he can do it this year too.
"I'm very happy for him that he had this beautiful season because he is a very nice guy, a good guy."
In his first interview with the club, Shaqiri also revealed that he followed the Reds' campaign in Europe last season.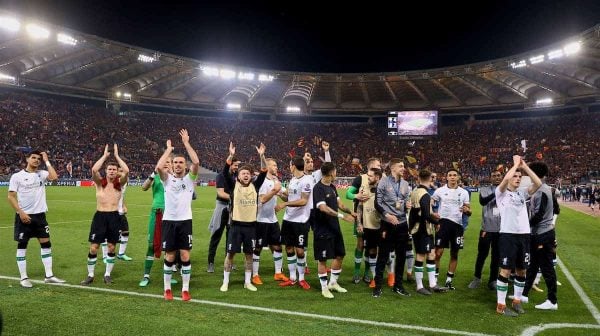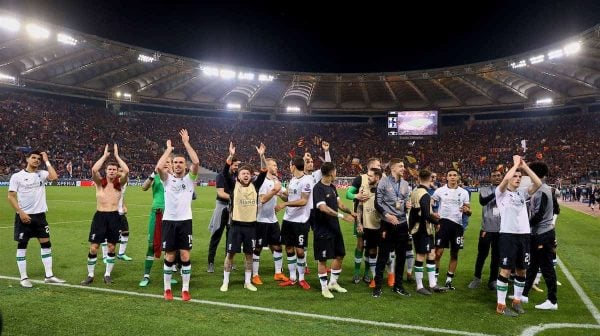 "They had a very good season last season. I was very sad they lost in the Champions League final; that's football sometimes.
"I'm looking forward to the new season. I hope we can do it together again and I hope at the end we have some trophies in our hands."
A recurring theme in Shaqiri's words were the desire to win silverware with the club, and he's sure that the combination of Anfield, Jurgen Klopp and the top talent on show can help that happen.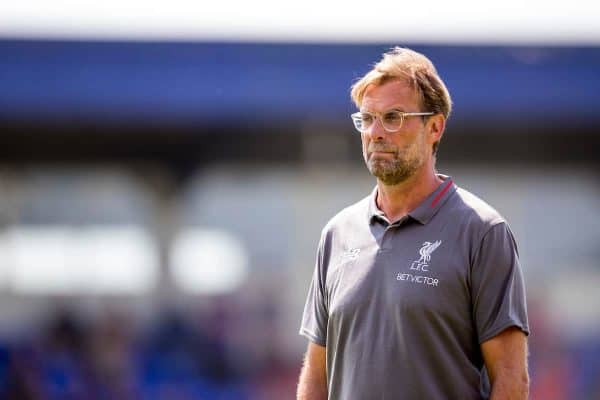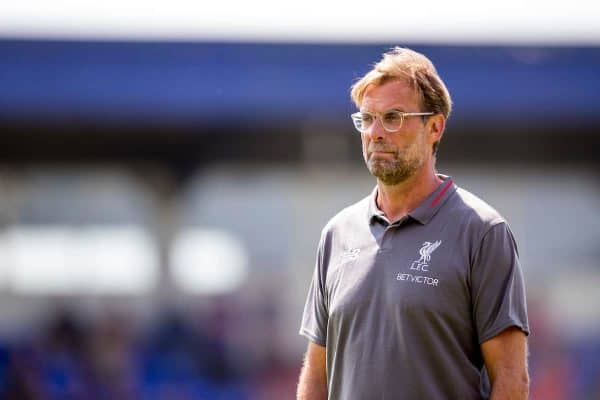 It's an amazing stadium. I played there with Stoke and I knew it before – there's an amazing atmosphere with amazing fans. I hope I can enjoy it and give them something back with the team.

We can give them a lot of happiness and success. We want to win games and be successful.

In football there are challenges everywhere. Of course Liverpool have top players, very good players, young players. It's difficult for everybody.

I'm very glad to be here and I believe in myself. The most important thing is to be a team and win as a team. There isn't only 11 players on the pitch, it's more than 11 players who win titles.

I'm really pleased to be here and I want to show myself.

It was amazing football [last season] with high intensity in the game. I was always an admirer of Jurgen Klopp so I'm really happy to be here and to be part of this team. I think I will fit perfectly at this football club.

Of course. I want to win titles – that's my ambition.

I already know how to win from Bayern Munich, we won the treble and it was an amazing feeling.

I'm confident we can win a lot of titles. The fans deserve to win titles. Hopefully we have a good season and try to be hungry to win titles.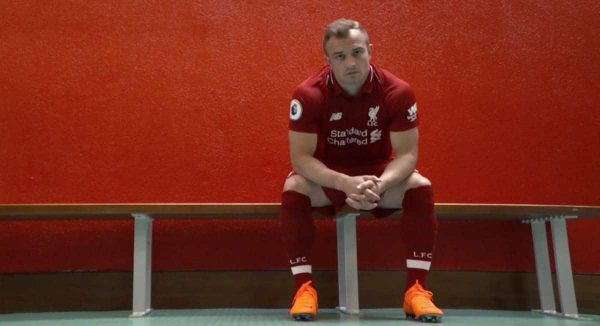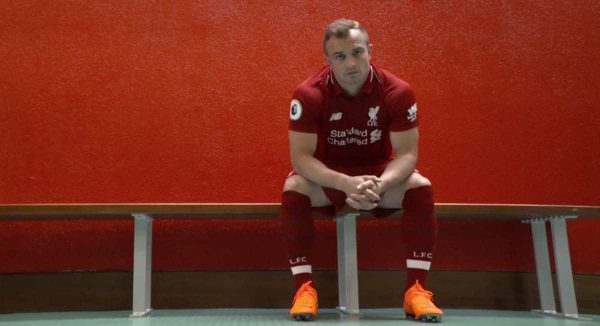 Shaqiri will wear the No. 23 shirt for the Reds, inheriting it from Emre Can.
His addition to the squad gives Klopp serious options in attack, at least while the likes of Daniel Sturridge, Harry Wilson and Divock Origi are all still around taking part in pre-season.
In the shorter term, his arrival might also be the boost one or more of those players need to produce even better performances and keep themselves in the manager's thoughts.