Alisson has provided Liverpool a formidable figure between the sticks, but Chris McLoughlin explains how much of the hard work had already been done for him.
Spoiler alert. There's a belting stat in the Liverpool vs. Brighton & Hove Albion matchday programme so look away now if you don't want to see it before you've read the proey.
The Reds have scored 19 Premier League goals at Anfield without conceding—the best run since Sir Kenny Dalglish's class of 1987/88 scored 20 home league goals without reply.
Throw in the 3-0 thumping of Man City in the Champions League quarter-final and Jurgen Klopp's side have netted 22 goals without conceding against English opposition at Anfield, a phenomenal run of seven games dating back to February when Michail Antonio scored for West Ham.
No wonder Alisson signed for the Reds. He'll now get to spend every other Saturday/Sunday/Monday night lazing in a hammock between the Anfield goalposts where, from what I've seen of his distribution so far, he could conceivably ping a 50-yard pass to Roberto Firmino while playing Copacabana on his guitar.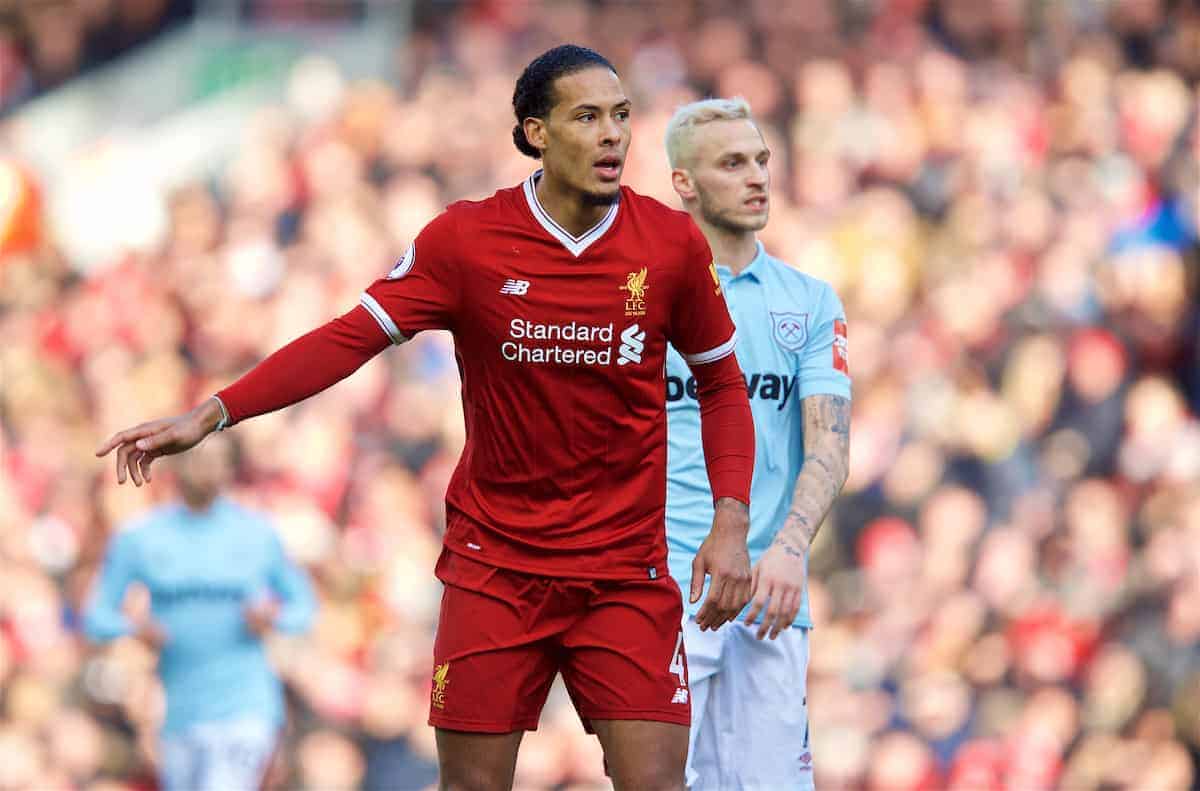 Before that West Ham game in February the Reds had conceded 10 at Anfield in the previous five games—six in the Premier League and four in the FA Cup—and since it only AS Roma have scored at Anfield. The timing of the goals is something I want to pick up on, though.
Out of those 12 goals conceded eight came in the final five minutes of both halves and three in the opening 11 minutes of the first half.
Only Gylfi Sigurdsson's 67th-minute goal for Everton in their FA Cup third round defeat bucked the trend but I'm glad it went in as it made Virgil van Dijk's debut-winner so much better.
Van Dijk, of course, has made a massive difference to Liverpool's defensive resilience. He's like Nelson's Column under a passing pigeon when the ball comes in from corners—it seems to find his head every time.
But the big Dutchman was on the pitch when five of those eight late goals were conceded and, of course, Roma also got a couple in the closing stages of the Champions League semi-final second leg in the Stadio Olimpico, as they had done at Anfield.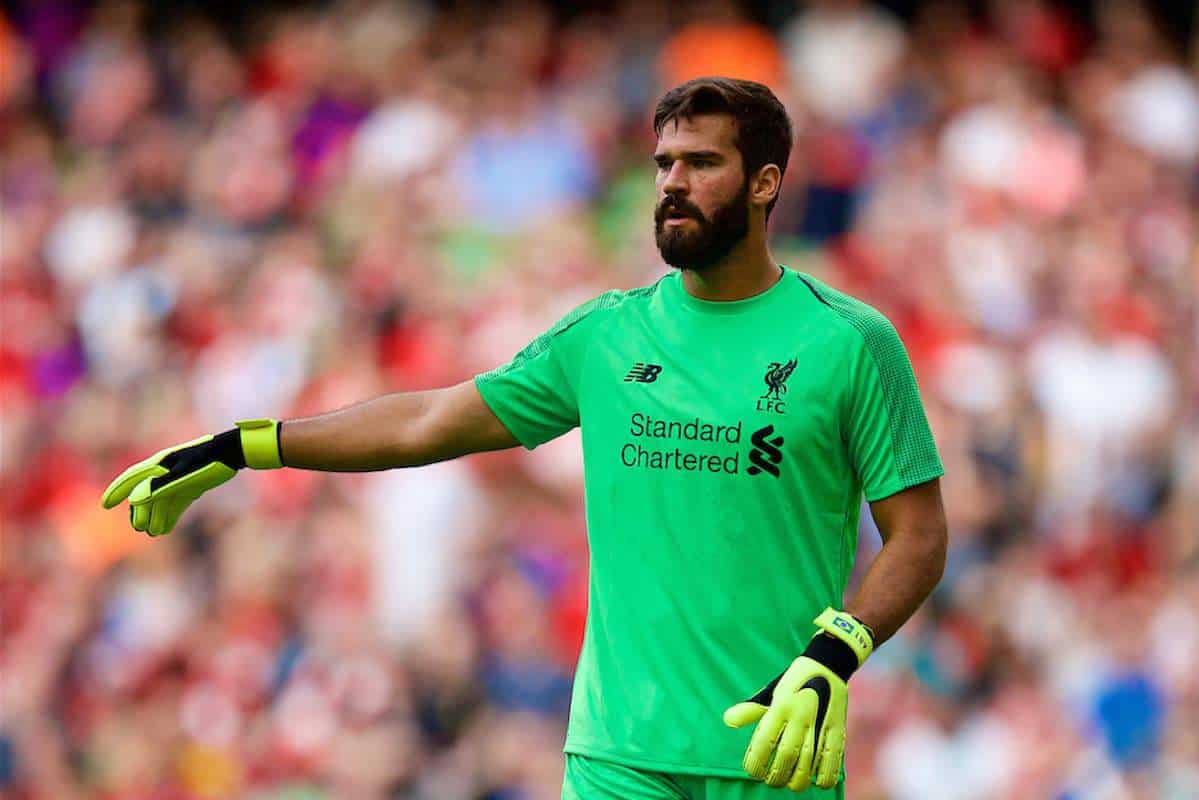 The argument that Klopp's Liverpool are vulnerable to running out of steam at the end of halves due to their incessant pressing and the amount of ground they cover has some merit, but I've also been of the opinion that this trend would end if a more dominant, decisive goalkeeper was between the posts. So far, so good.
West Ham forced a corner in the last minute of the first half at Anfield with the Reds 1-0 up. Half-a-minute later and Sadio Mane had the ball in the back of their net after a hugely underrated cutback from James Milner. That move started from that cleared corner.
On Monday night, Crystal Palace forced a corner in the last minute of the second half with the Reds 1-0 up.
Normally my stomach would have been churning in the knowledge an inevitable late equaliser—probably from Mamadou Sakho, just to rub it in—was imminent for Roy Hodgson's lot, but not on Monday.
The presence of both Van Dijk and Alisson made me think we'd see out the danger and 16 seconds later Mane had the ball in the net again after Mo Salah ran away from the Eagles like a field mouse on steroids before playing his mate in. 2-0. Game Over. Another clean sheet.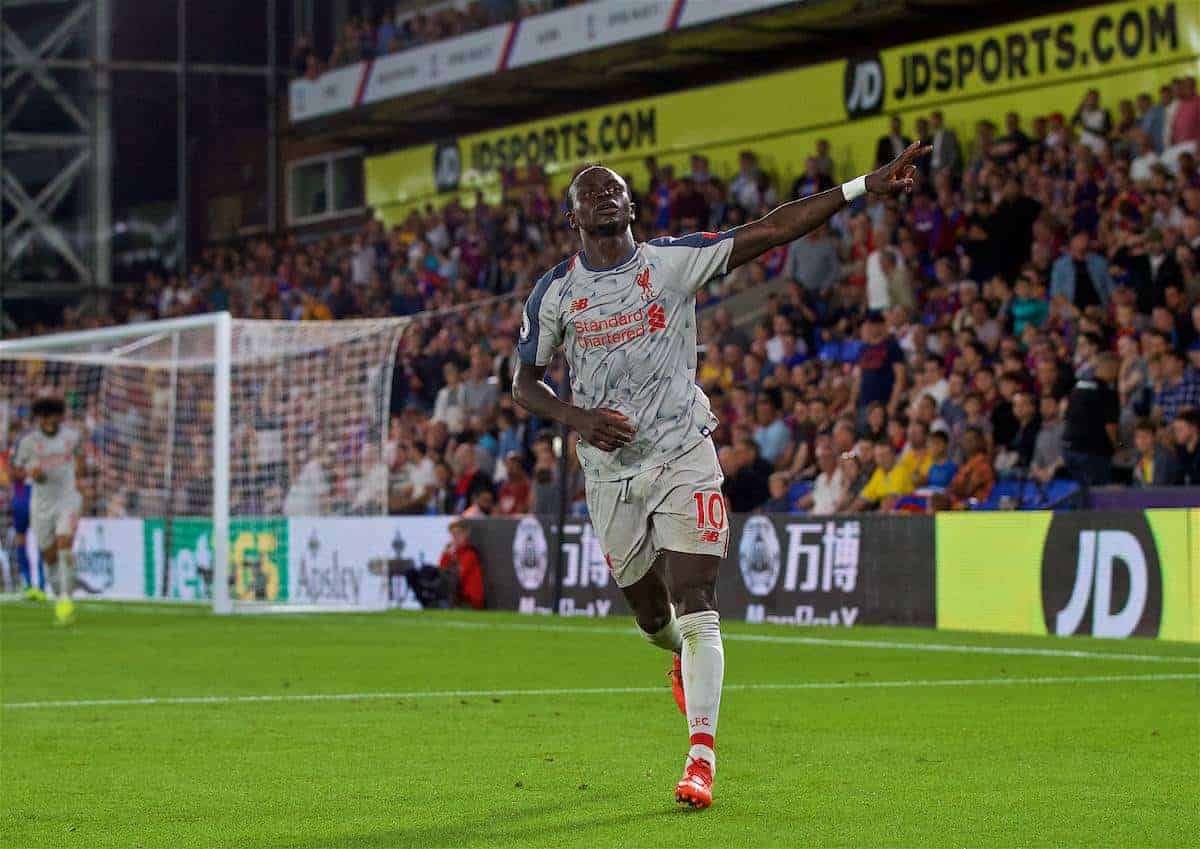 The point to note here is that neither of those counter-attacking goals from opposition corners came from interventions by Alisson (they were headed away by Joe Gomez and Van Dijk), yet his commanding size and composure has—for me anyway—changed the perception of this Liverpool defence.
It's weird to say it after all these years—and I'm talking from Bruce Grobbelaar's days onwards—but I no longer live in fear of set-pieces.
Indeed, the Reds are so potent at scoring off them that conceding a corner almost seems better than winning a goal kick…at the moment.
Two games into a new season is far too soon to proclaim our days of defensive worries are completely over, but the opening games against West Ham and Crystal Palace bode well.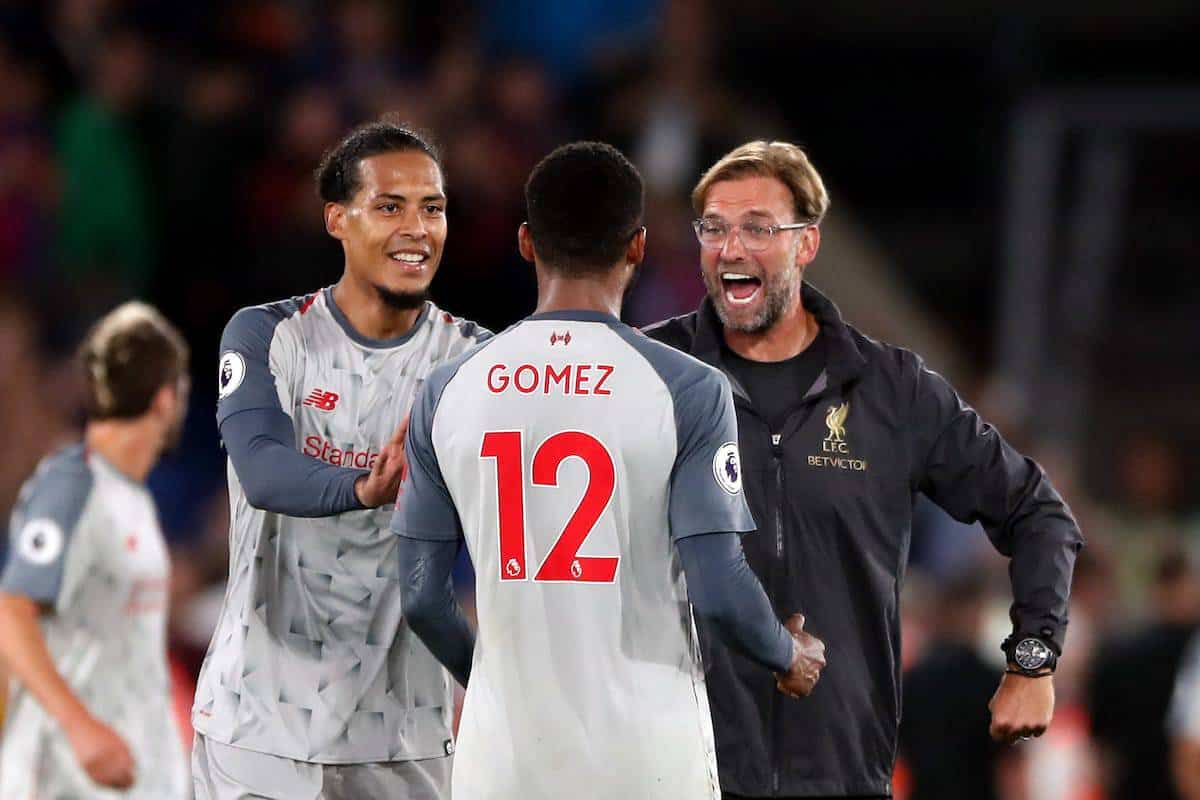 Another clean sheet and a couple of goals against Brighton would mean this Liverpool team surpass Sir Kenny's 'better than the Brazilians' 1987/88 side by going on a more prolific Anfield run without conceding. And that's quite a barometer to be up against.
They're a long way off matching anything like the achievements of Barnes, Beardsley, Aldridge and Co.
But when you're getting goals at one end and not looking like shipping any at the other it makes early-season optimism feel like there is genuine substance behind it.
---
* Chris McLoughlin writes for the new-look, new-sized Official LFC Matchday Programme and LFC Magazine. You can get both at Anfield and from official club stores.