Anfield has regained its aura under Jurgen Klopp and it can be the catalyst behind Liverpool's most convincing Premier League title challenge yet.
Back in September 2016, the Reds were preparing to play their first match in front of the resplendent new Main Stand, against newly crowned champions Leicester City.
In the leadup to the game, Klopp stressed the importance of making Anfield a place to fear again, following years of frustrating dropped points, sloppy goals and a hit-and-miss atmosphere:
"It's our first home game and with 8,000 more in the stadium—that's more power and we should use this."
Liverpool strolled to an emphatic 4-1 victory that day and it felt like the dawning of a new era at the Reds' world-famous ground.
The Return Of 'Fortress Anfield'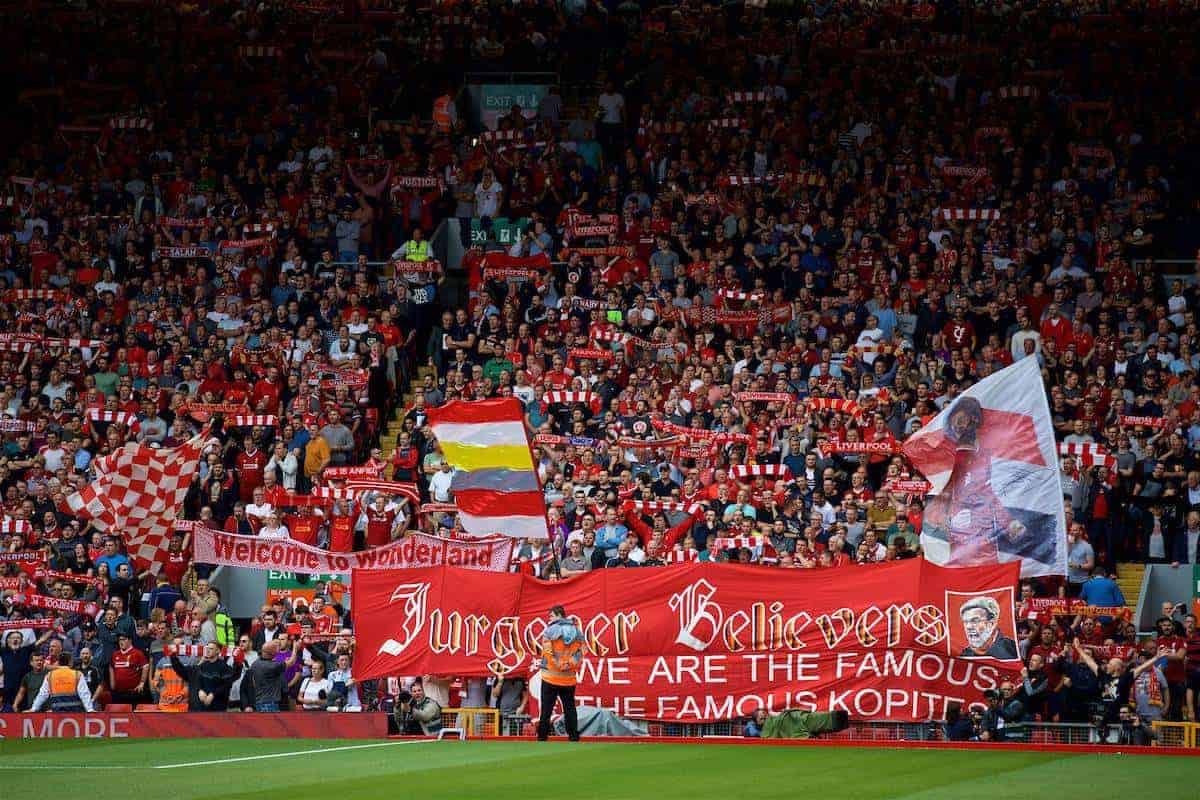 Every football fan knows the power of Anfield, particularly on a European night, but for too long it felt like Liverpool failed to use it to their advantage.
Perhaps the lowest ebb came against Real Madrid in the 2014/15 Champions League group stages, when it was almost treated as a privilege to be facing them.
Klopp saw what a weapon Anfield could be from the moment he arrived, however, and immediately set about changing things for the better.
His famous "I felt pretty alone at this moment" comment after a 2-1 defeat to Crystal Palace was an early hint that he needed the supporters to buck up their ideas.
Liverpool were the best team in the country during their heyday because they had outstanding managers and players, but Anfield also played a massive part in their dominance.
The intimidation factor was like no other ground in the country, with opponents often beaten before their pre-match warmup had even been conducted.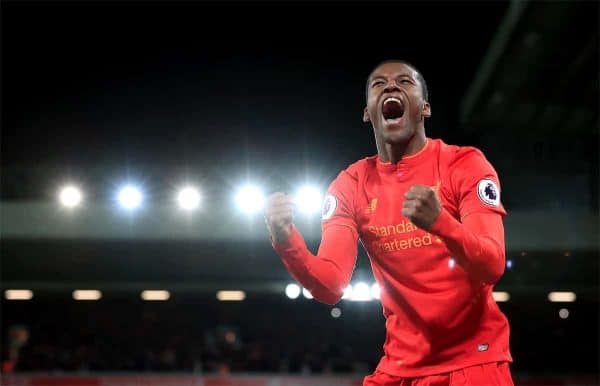 Slowly but surely, the Reds have started to replicate this with Klopp at the helm, with their record since that Leicester win speaking volumes.
In 2016/17 there was a wobble in January, with Southampton, Swansea City and Wolves all earning wins in the space of seven haunting days, amid numerous injuries and Sadio Mane's departure to the Africa Cup of Nations.
Apart from that blip, the only other home defeat came against Crystal Palace and the general signs were very positive.
Three or more goals were scored on seven occasions, all of which led to wins.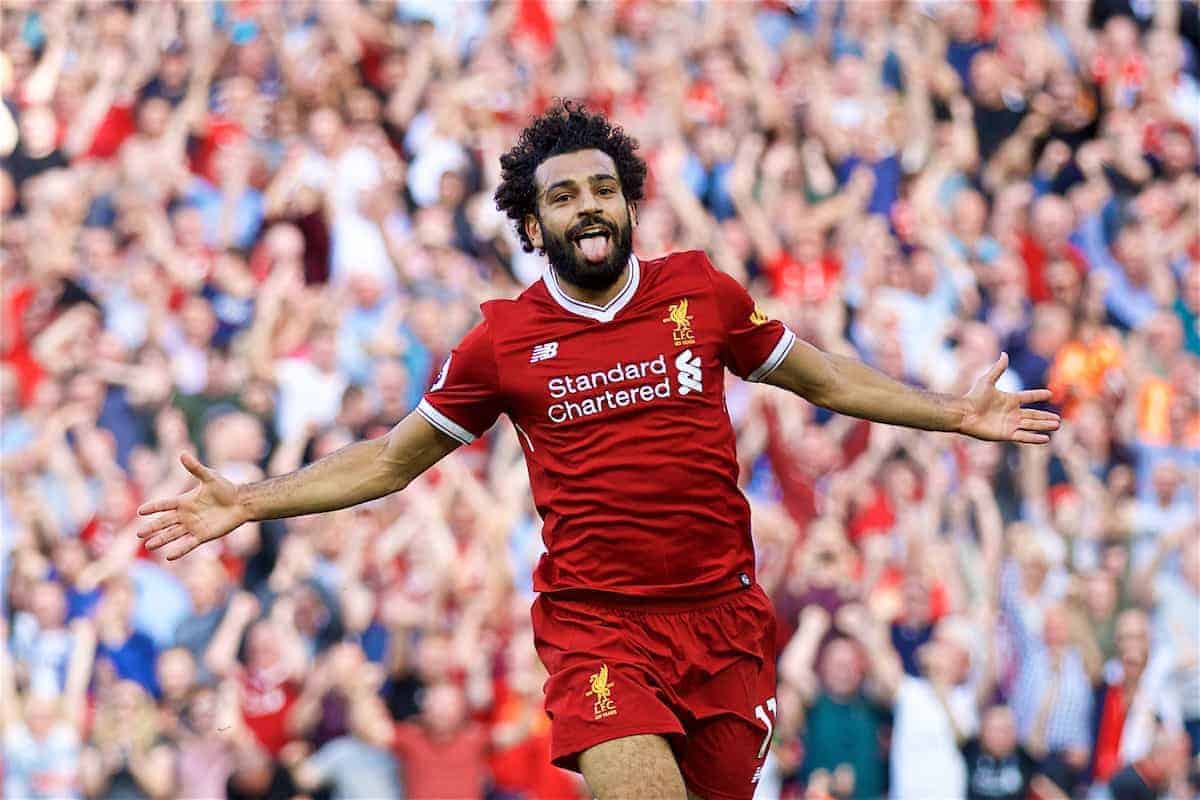 If that campaign was Liverpool going up a notch at home, last term saw 'Fortress Anfield' come even more to the fore, with the Reds unbeaten in all 19 league matches.
Granted, seven draws were a little frustrating but Chelsea and Tottenham were the only sides to genuinely merit getting anything from those.
Burnley, Man United, Everton, West Brom and Stoke City were all comprehensively outplayed, with Liverpool guilty of being wasteful in the final third, rather than under-performing.
Again, teams were swatted aside in thrilling fashion—Arsenal (4-0), Swansea (5-0), West Ham (4-1), Watford (5-0), Brighton (4-0)—with 45 league goals scored at an average of 2.36 per game.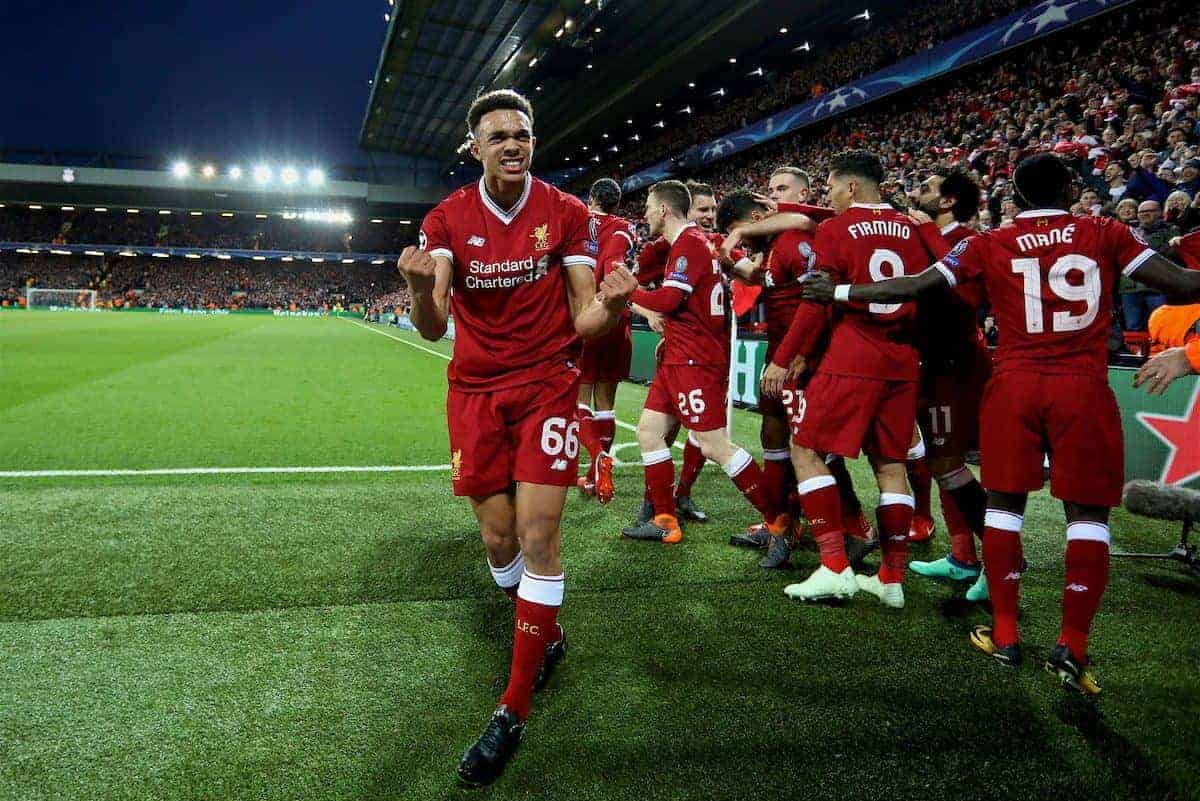 Man City, one of the best teams we have seen in the Premier League era, were put to the sword in both the league and the Champions League, while Spartak Moscow (7-0) and Roma (5-2) were also humiliated in Europe.
Liverpool enjoyed some equally productive days away from home, and did often thrive even more when teams were expected to attack in front of their own fans, but the improvements made at Anfield were meteoric.
A new season got underway on Sunday afternoon and the early signs suggest that opponents are going to dread coming to Anfield even more in 2018/19.
Inspiring a Title Challenge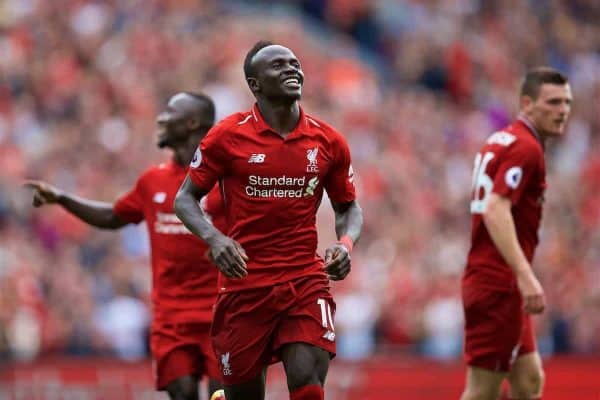 As Liverpool prepared to face West Ham in their curtain-raiser, there were concerns suggesting the Hammers could do early damage to their title aspirations.
Having spent big and acquired the services of Manuel Pellegrini, the east Londoners have even been tipped for a top-six finish.
The Reds made absolute mincemeat of them, however, torturing the visitors at times and cruising to a 4-0 win despite rarely finding top gear.
Whereas in the past there has been a horrible inevitability about opening goals never arriving, it was a matter of time on Sunday.
At 1-0, West Ham showed little threat of finding an equaliser, despite possessing attacking quality, and the eventual three points were as routine as they come.
The Hammers never fancied it, just like so many didn't during the 1970s and 1980s.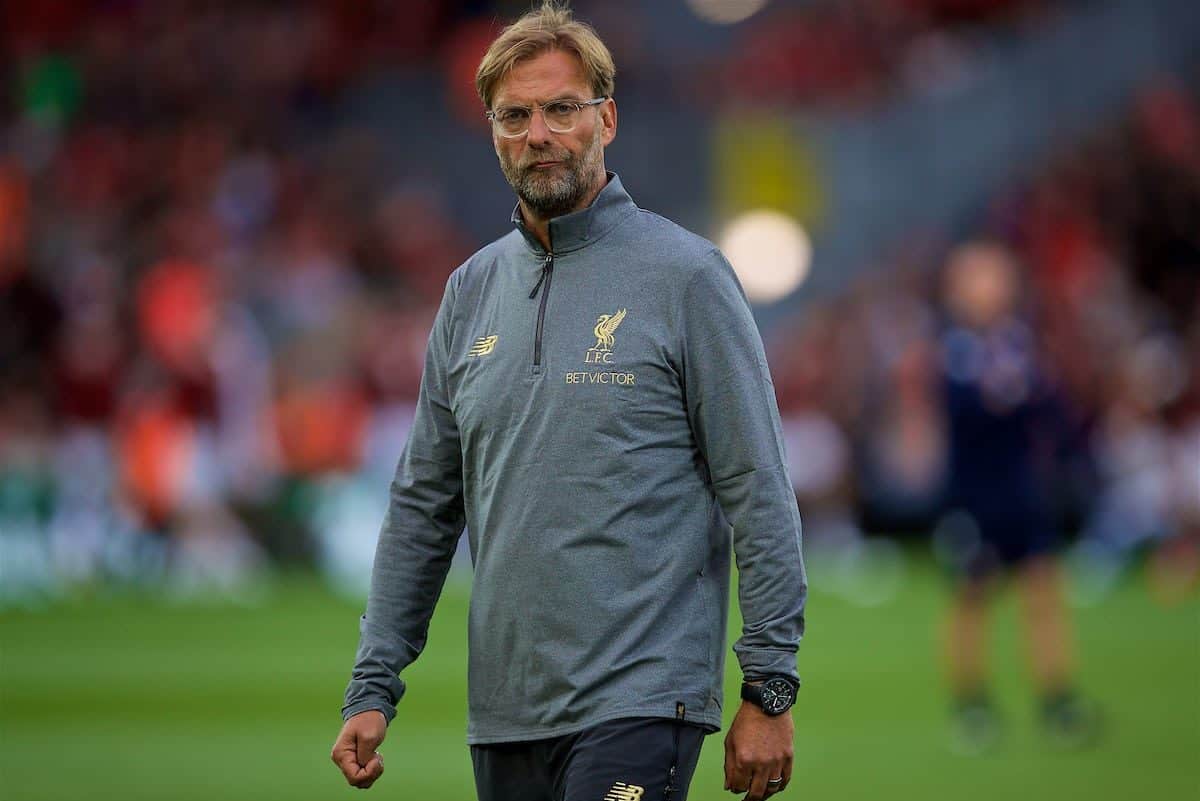 Equally, we have had to watch teams lie down and accept defeat at Old Trafford, the Etihad, Stamford Bridge and Highbury—not so much the Emirates!—down the years, and it has been so key in United, City, Chelsea and Arsenal's respective title triumphs.
It is now a surprise if Liverpool aren't leading at half-time, and a defeat against any of the so-called lesser teams would now feel like a genuine shock.
It is about building an aura and mentally crushing teams before a ball is kicked—Liverpool are doing it more and more under Klopp.
The more they do it the more their reputation will grow, making opponents even more wary of doing anything other than defend for their lives for 90 minutes.
The fans have also played a pivotal role, heeding their manager's calls and improving the atmosphere vastly in the last couple of years.
There are still days when when you could hear a pin drop, especially if it's an early kickoff, but the bond between supporters and players has improved so much.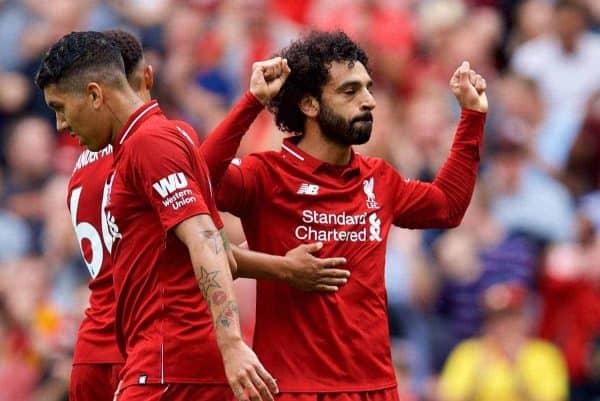 It is now no defeat at home since January, in all competitions, and the last league goal Liverpool conceded at Anfield was against West Ham in February—a consolation effort from Michail Antonio.
Nobody is going to enjoy the prospect of heading to Anfield this season, with a stunning brand of energetic, inventive attacking football pounding opponents into submission.
If Liverpool are going to end that barren run for a Premier League title they will need to continue this home hot streak.
The current signs suggest they are only getting better, with manager, players and fans working in perfect harmony.