Rangers boss Steven Gerrard believes his Liverpool loanees are set to go up through the gears after hitting the ground running in Glasgow.
Gerrard raided his old club to land youngsters Ovie Ejaria and Ryan Kent on season-long deals.
And Gerrard felt the England youth internationals produced their most complete performances yet during Thursday's 1-0 Europa League win over Russian outfit Ufa.
But the speed of their early progress with the Light Blues has surprised Gerrard, who was expecting some early teething troubles as they adjusted to life north of the border.
However, with the duo going from strength to strength, he is now expecting even more in the weeks to come.
Gerrard said: "When I brought those two players in, knowing their characters, I didn't really expect them to settle so quickly. I thought it might take them two or three months for them to settle into the city.
"They are both young lads coming away from their families to live alone and have joined a huge club with big expectations and big pressures.
"But they've settled a lot quicker than I thought. I'm absolutely delighted with both of them.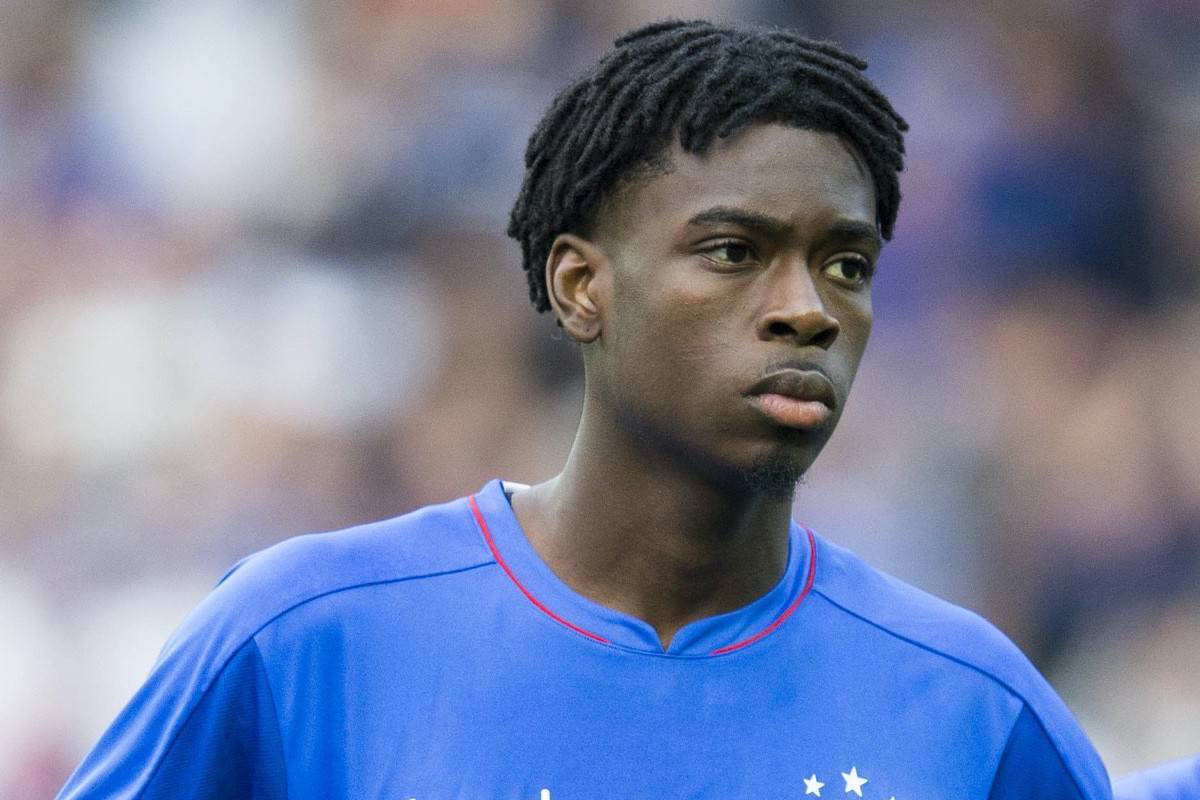 "I thought Thursday night was Ovie's strongest performance yet. Over 90 minutes I thought he controlled the game. He ran it, he looked great on the eye and did a lot of nice stuff that people would have liked.
"But he also did the stuff I like from a midfielder. He competed well, he regained the ball, he pressed hard and that's been coming from his previous two performances.
"So Ovie's in a fantastic place. I think he and the fans can grow together and have a relationship there. He'll entertain them but he's also an honest kid, so I'm really pleased for him.
"Kenty has also settled really quick. He's doing both sides of the game. He's defending well, tactically he's really clever—which people might not realise—and he also gives us an unbelievable threat with his pace and skill.
"When things start dropping for him a bit more he'll continue to grow. A little bit of luck hasn't gone his way in terms of getting a goal or pulling off a little bit of magic but I think it's really close."
The buildup to Rangers' trip to Motherwell on Sunday was overshadowed this week by comments made by Peter Hartley.
The Well defender was forced to issue an apology after mocking former Rangers player Fabio Cardoso and the broken nose he received in a clash with Ryan Bowman last term.
Gerrard has now warned Stephen Robinson's side they should think again about trying out their rough-house tactics on his new-look lineup and Kent agrees.
"We've been briefed on what to expect from Motherwell," said the winger. "We'll pinpoint the weak areas they've got and try to exploit them.
"The physical side of it is something we're expecting going into this game and hopefully our ability as a team will be enough to take away the three points."