Jurgen Klopp and a host of his Liverpool players paid tribute to Danny Ings on the long-suffering striker's £20 million move to Southampton on Thursday.
Ings has joined the Saints on a season-long loan, with the deal to be made permanent next summer, bringing an end to a three-year spell at Anfield.
Much of his time with the Reds was, unfortunately, spent on the treatment table, with two major knee injuries limiting his prospects.
But a move back to the south coast, with his boyhood club, could spark a revival of his fortunes, having proved his fitness with the Liverpool U23s and first team last season.
For Klopp, sanctioning the move came with difficulty, as he told LiverpoolFC.com of his admiration for the 26-year-old:
"It is a very strange feeling saying goodbye to Danny. The biggest emotion is how much we will miss him.

"He is such an outstanding boy. Honestly, if you could bottle character and spirit, his would sell worldwide—he is so incredibly positive and full of energy.

"But we won't just miss his character because he is a footballer who has all the tools.

[…]

"So we say farewell to a friend, but for Danny I know the best chapters in his personal story are still to be written.

"He is as fit now as at any point of his career I would bet and he just requires the opportunity.

"He has that opportunity and on behalf of his Liverpool family we say good luck Danny and we will miss you."
Given even long-serving players are often waved off with little more than a three-line farewell message at certain clubs, this is a marker of Ings' impact off the field.
This was clearly felt by his team-mates, with Adam Lallana leading those wishing him the best on Instagram: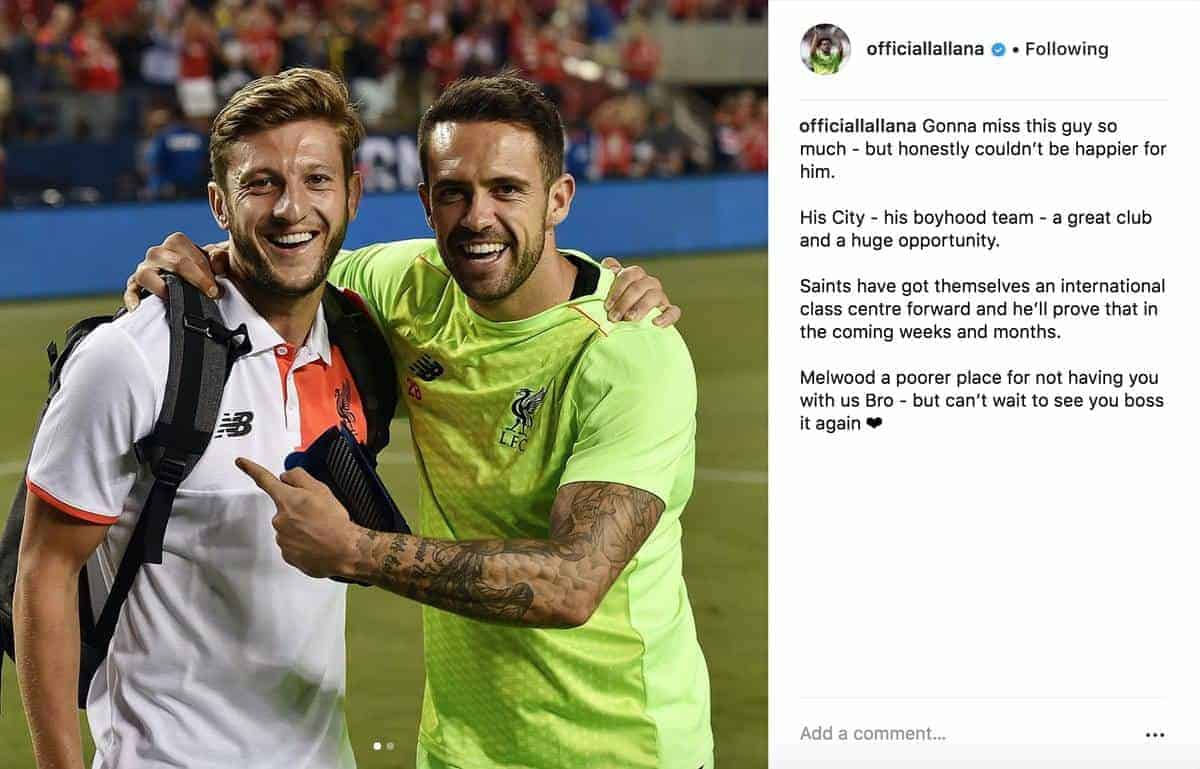 Lallana's assertion that "Melwood a poorer place for not having you with us" is a salient one, as the importance of dressing room unity can be overlooked.
Ings' first injury came in Klopp's first training session as Liverpool manager, and Joe Gomez suffered a similar fate when he also ruptured his ACL on duty with the England U21s in the same week.
The 21-year-old has already heralded Ings for his role in maintaining positivity as they underwent rehabilitation together, and he described him as a "top player and even better person" on Thursday: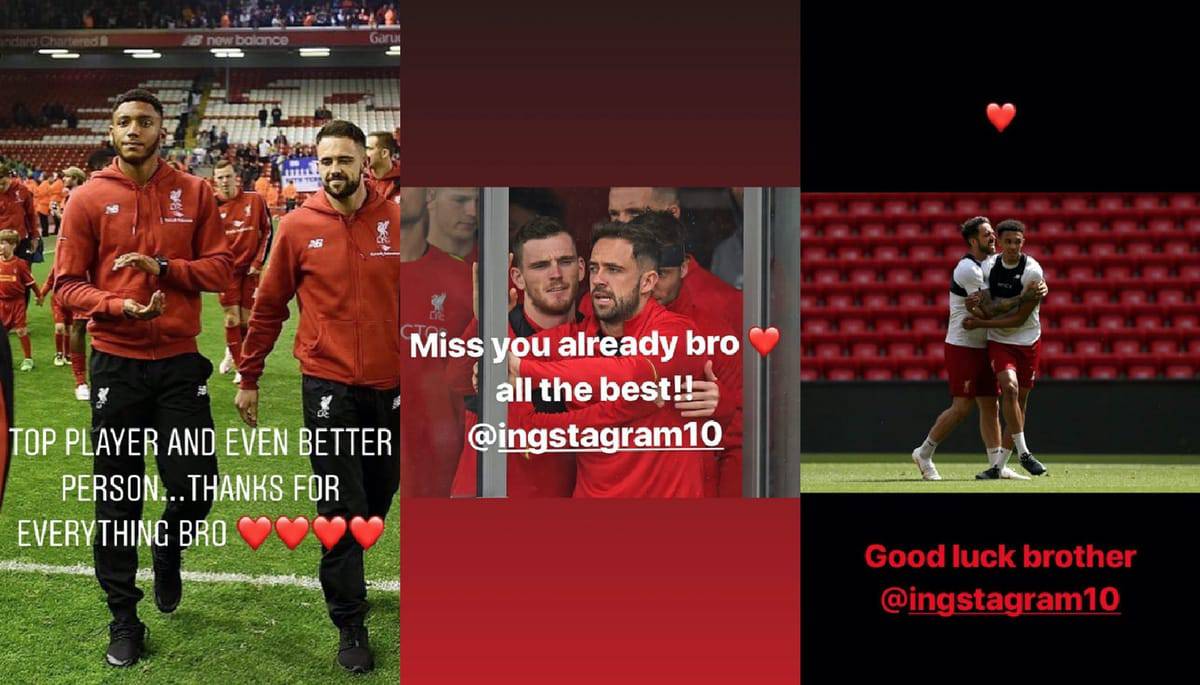 His presence as part of Liverpool's British core alongside the likes of Gomez, Lallana, Trent Alexander-Arnold, Andy Robertson and James Milner was clearly vital.
Speaking in April, Klopp explained how this aided the harmony within the squad, saying "they keep the mood good" and "lead the group."
It may have come as a wrench for Klopp to part ways with his No. 28, but with his prospects diminishing on Merseyside joining Southampton is the right move.