Mohamed Salah has become Liverpool's master finisher supreme and a new video outlines his quality in front of goal.
When Salah joined the Reds last summer, nobody expected him to become one of world football's most influential figures in the space of 12 months.
After not always finding his feet early on and missing a few big chances, most notably away to Man City in the 5-0 defeat in September, Salah turned into a superstar at Anfield.
Liverpool's Egyptian King ended up scoring a remarkable 44 goals in 2017/18, with his tally of 32 strikes the most in a 38-game Premier League season.
Salah's nervelessness in front of goal helped inspire Jurgen Klopp's side to the Champions League final and he goes into the new season with a wonderful opportunity of retaining the Golden Boot, scoring in Sunday's 4-0 opening-day win over West Ham.
In a brilliant new video released on COPA90's YouTube channel, the 26-year-old sets foot at Stockport County's Edgeley Park, taking on David 'Vuj' Vujanic in a finishing exercise.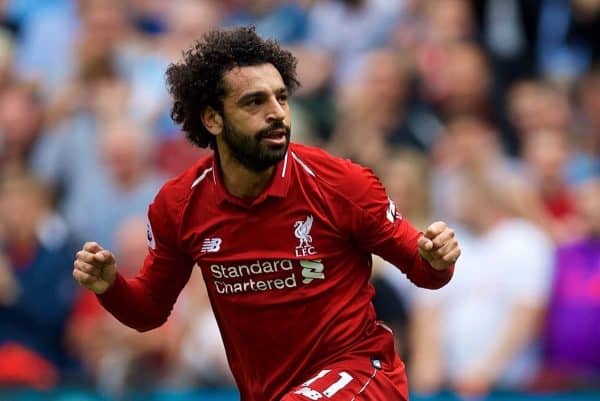 In fairness, it is the non-professional 'Vuj' who wins the opening task, with Salah's accuracy leaving a little to be desired.
Liverpool's No.11 eventually finds his feet, however, producing a couple of beautiful dinked efforts that land in the small gap between two separate goalposts.
Then it's a case of finishing with each other's weaker foot—a challenge in which Salah showcases his unerring quality with his right boot, finishing three successive attempts in inch-perfect fashion.
It is another great watch for any Liverpool supporter and there are hints of Salah's competitive edge on occasions – something that has helped him reach the very top of the game.
He again comes across a wonderfully down-to-earth individual, contrary to some ridiculous driving-related videos doing the rounds on social media of late.