Jurgen Klopp insists Liverpool are still the Rocky Balbao to Man City's Ivan Drago, despite spending more than any other Premier League side this summer.
The Reds topped the outlay charts following the big-money arrivals of Alisson, Fabinho and Naby Keita, with Xherdan Shaqiri the other player signed for less than £35 million.
This has raised expectations for a title challenge in 2018/19, but after City's record-breaking 100-point tally last season the obstacles are vast.
Speaking ahead of Liverpool's campaign opener at home to West Ham on Sunday, Klopp stressed that his side's summer spending does not guarantee contention.
"We have to be more consistent. That's how it is, we know that," he told reporters at Melwood.
"More clinical in the right moments, more aggressive in the right moments. We can improve everything.
"Again, you all ask me about the gap with City, it's nothing to do with City.
"If you see how Wolves act, Fulham act, Everton act, a lot of clubs are all ambitious. We can't go there and only win because we are Liverpool.
"I don't think too much about it. I thought about it for the pre-season, but now we have to be in this championship moment. That's the plan, that we really go for it.
"How could we say we have to be champions of the league, what about United or the other clubs?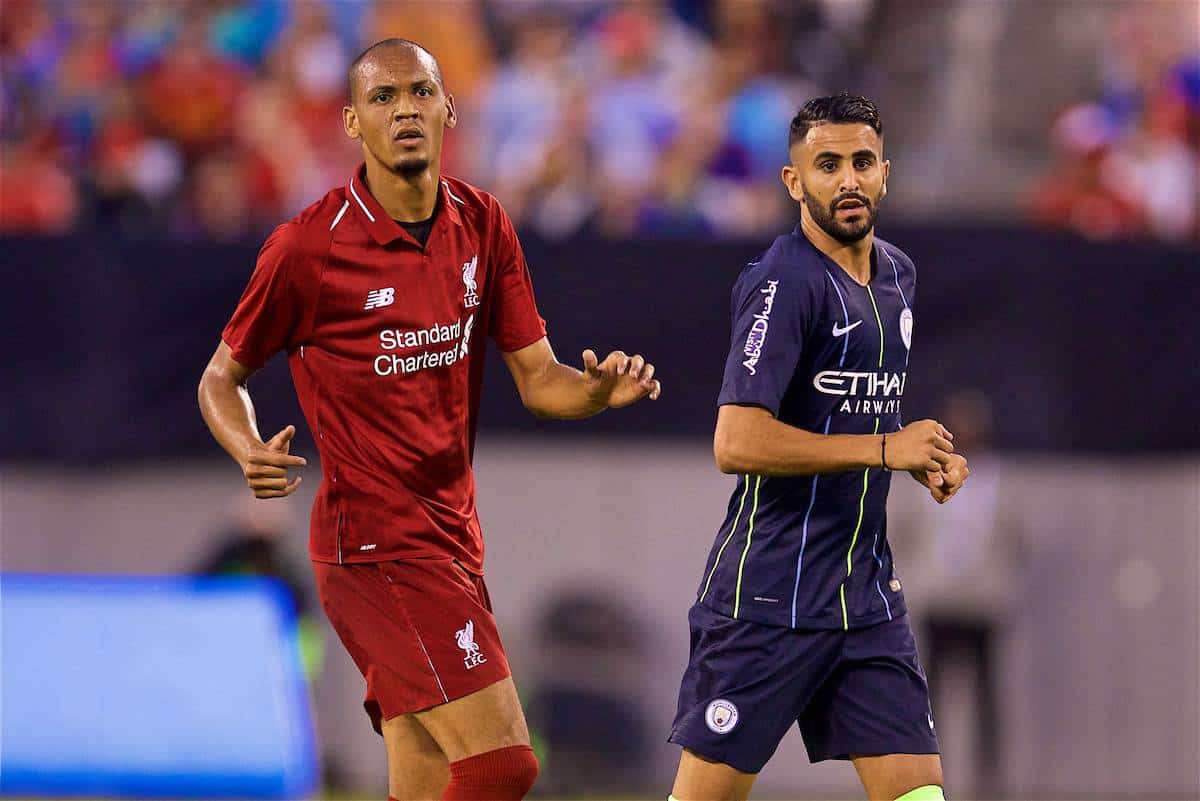 "The champions, Man City, didn't lose any players and brought in [Riyad] Mahrez.
"The [Community Shield] game against Chelsea was impressive from both sides, there's top quality.
"We are still Rocky Balboa and not Ivan Drago, we have to fight more and do more things. That must be our attitude.
"We didn't reach anything so far. We were in finals, yes, but if we got to the final we should win it this time.
"In the moment it's nothing, it's like scientists—[in theory] it really works. We have to be like Rocky."