Saturday's trip to Wembley kicks off a potentially defining period for the Reds. Chris McLoughlin – writer for the official LFC matchday programme and magazine – shares his excitement.
I spend so much time staring at Liverpool's fixture list in LFC Magazine that it must be considering taking a restraining order out on me, but I can't be the only one eyeing it up and down while imagining the heart-pumping, thrilling possibilities. London, baby, on Saturday followed by a visit from Parisians on Tuesday. Ooh la la (which sounds better said in French than Scouse).
Indeed, in the next three months the Redmen will play in two of the four stadiums where we've won European Cups, and having visited the Rome home of two more glorious successes four months ago. If only we'd gone to Istanbul in pre-season for the full set. And won in Kiev.
I'm not one for living in the past – you can move to Barnsley for that – but I can be guilty of looking too far ahead, an issue Fernando, a hotel owner in Madrid, flagged up to me after I enquired what the breakfast menu was looking like for the morning after our 2019 Champions League final win. However, when you look at Liverpool's forthcoming fixture list how can you not feel excited?
Spurs away. PSG at home. Southampton at home. Chelsea home and away. Napoli away. Man City at home. In a 23-day period.
Ok, so a Saturday afternoon with Mark Hughes isn't exactly pulsating stuff, but it will be nice to see LFC's future players in the middle of a run that will set the tone for the Reds' season.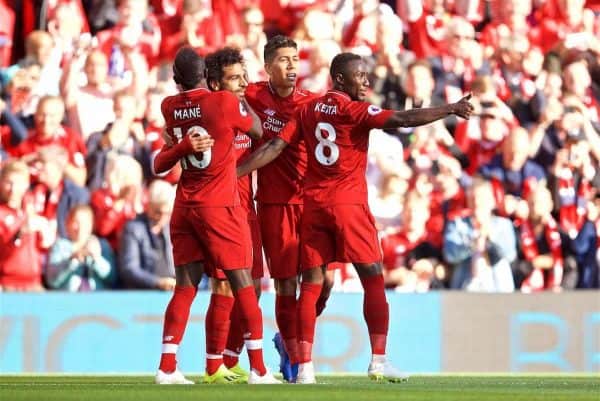 Things couldn't have started much better. Four wins out of four – Liverpool's best ever start to a Premier League campaign – and only one goal conceded. Which would be zero if anyone had told Alisson that just because you're a Brazilian footballer playing in yellow it doesn't mean you have to try and Cruyff turn your way past opponents.
Now, with yet another international break (that lasted almost as long as explanations of how the UEFA Nations League works) behind us we're about to discover just how much better – or not – Jurgen Klopp's Liverpool squad is. This run of games couldn't be much tougher.
Spurs have finished above Liverpool for four consecutive seasons, while – excluding the Barcelona friendly – the Reds have won just twice in seven visits to the new Wembley and one of those was on penalties against a Championship team six years ago.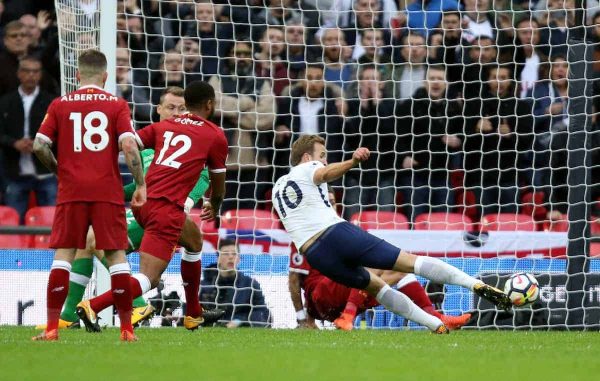 Given our recent results against Man City, Saturday is arguably our toughest away league fixture of the season – even if Eric Dier always looks like he's running in wet cement. Victory would set the tone for the rest of the month ahead.
A Champions League opener against Paris Qatar-Germain three days later is going to be quite a test. The last time Virgil van Dijk faced Neymar in a Champions League game the Brazilian scored a hat-trick in a 6-1 win, although to be fair to the big Dutchman he was carrying a problem that day – the rest of the Celtic team.
Whether Neymar out-dives Alisson remains to be seen, but it already feels like a night when there will be goals at both ends and a tempo that'll test the fitness of everyone, excluding James Milner who will cover more miles than The Seine.
All joking aside, PSG have scored at least three goals in every game so far in 2018/19. They'll believe they can win in L4.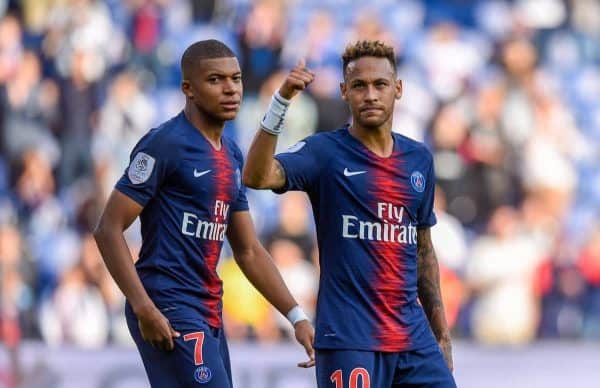 After the Southampton game comes Klopp versus Maurizio Sarri. Drawing Chelsea at home in the Carabao Cup three days before we travel to Stamford Bridge in the Premier League isn't ideal, although it will boost the government's coffers if they are now charging 10p for plastic flags.
Klopp's line-up for that League Cup clash will be intriguing – how much rotation risks another cup run ending too soon ala Leicester 2017? – but then he keeps saying all his squad have got roles to play so it's the kind of night when they can prove him right. Or wrong.
Then the Reds must visit Sarri's current team again and his old one with back-to-back trips to Chelsea and Napoli on the calendar.
Chelsea also have a 100% record this season, a sure-fire sign that Eden Hazard isn't trying to force his manager out yet, while Napoli's San Paolo stadium is a bear pit but one that has been likened to "a toilet" by club president Aurelio de Laurentiis who reckons he's asked UEFA to switch the game to Bari while the ground undergoes redevelopment, a claim UEFA deny.
Either way, don't let Liverpool's 5-0 pre-season win against Napoli in Dublin fool you – Man City (2017) are the only English team to beat them in Italy since Swindon Town (honestly!) in the 1970 Anglo-Italian Cup (ask your papa) and they've now got Carlo Ancelotti in charge.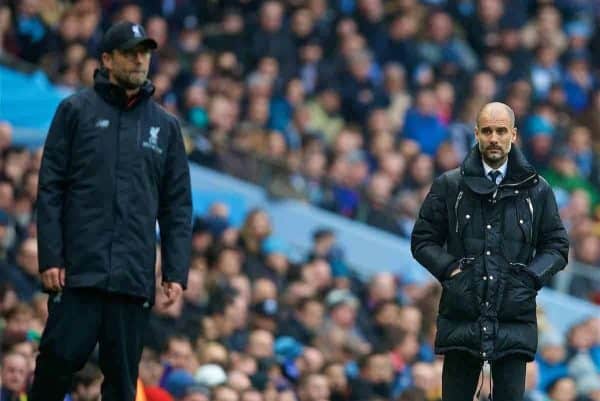 This easy run of fixtures comes to an end with Liverpool versus Manchester City and word reaches me from down the M62 that Pep Guardiola is absolutely desperate to end City's Anfield hoodoo (they've not won at our place since 2003) and will prioritise the Liverpool game above their Champions League trip to £18.99 Hoffenheim (available on Amazon Prime) on the Tuesday before.
So let's not underplay it. The results of Liverpool vs. Tottenham, Chelsea and Manchester City will all have a direct impact on the 2018/19 Premier League title race.
Liverpool vs. PSG and Napoli will go a long way to deciding which two of the three – no offence to Red Star Belgrade – are likely to progress from Champions League Group C and in what order.
And they all come in just over three weeks of football that will shape our season, our moods, our expectations and say a lot about how genuine our hopes of success are.
A scary prospect? Not for me. It couldn't be more exciting. Premier League. Champions League. League Cup. Big game after big game. Already.
At a time when we've got – potentially at least – a Liverpool side that can beat anyone. Into these Redmen…
---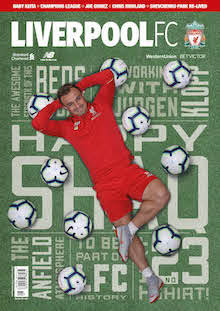 Chris McLoughlin writes for the Official LFC Matchday Programme and LFC Magazine.
You can get both at Anfield or by ordering from Sport Media Shop, here.