Liverpool showed both the spirit of their storied past and a new-found title-challenging steel as Jurgen Klopp oversaw a 3-0 win over Southampton.
A first half of intense endeavour and a second half of 'milling around' inoffensively. Liverpool used to do a lot of this type of thing 'back in the day'.
It was with touches of 1983 that we brushed Southampton to one side at Anfield on Saturday.
This one could have been lifted directly from the Bob Paisley book on 'How to Do Football'.
Systematically dismantle your opponents during the first 45 minutes, then toy with the demoralised leftovers without breaking sweat during the second half.
It really was like 1983 all over again. 3-0 up going into the second half, the carefree air to the game beyond the 45th minute permitted idle thought processes in the upper Main Stand from my seat.
For instance, it drifted across my mind that if this really had been 1983 all over again. Then I'd be hovering in—or plummeting from—mid-air, high above the roof of the old Main Stand.
Southampton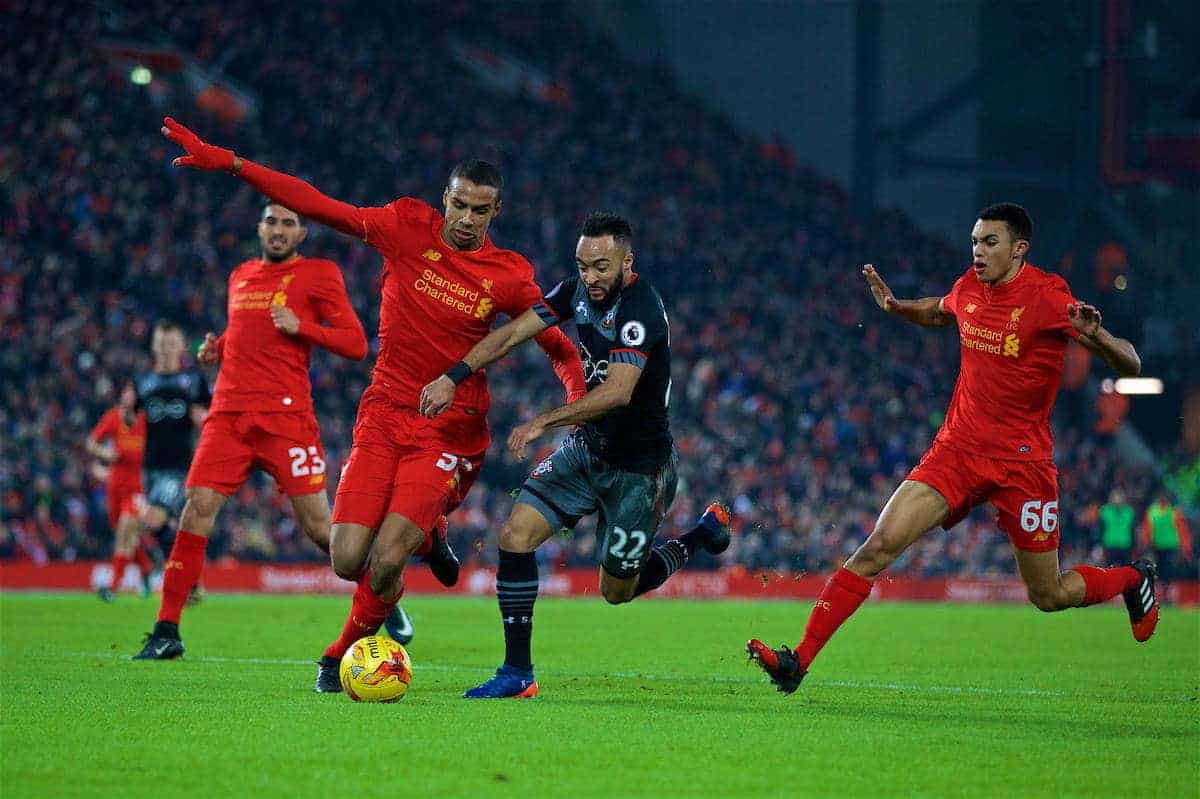 We've come a long way since January 2017. That terrible month we had when the wheels fell off our potential Premier League-chasing bandwagon.
That month when we slipped insipidly out of the FA Cup at home to Wolves; that month when we failed to turn around a seemingly redeemable League Cup semi-final, at Anfield, against Southampton.
On that cold night back then we looked like a team bereft of confidence, ideas and desire.
It was little under a month since we had beaten Man City on New Year's Eve, reaching the turn of the year with only two losses and handily positioned second in the Premier League table.
That pre-Christmas Sadio Mane winner at Goodison Park had set the tone for a wonderful festive period. But then came the gloom of January, and Southampton played their part.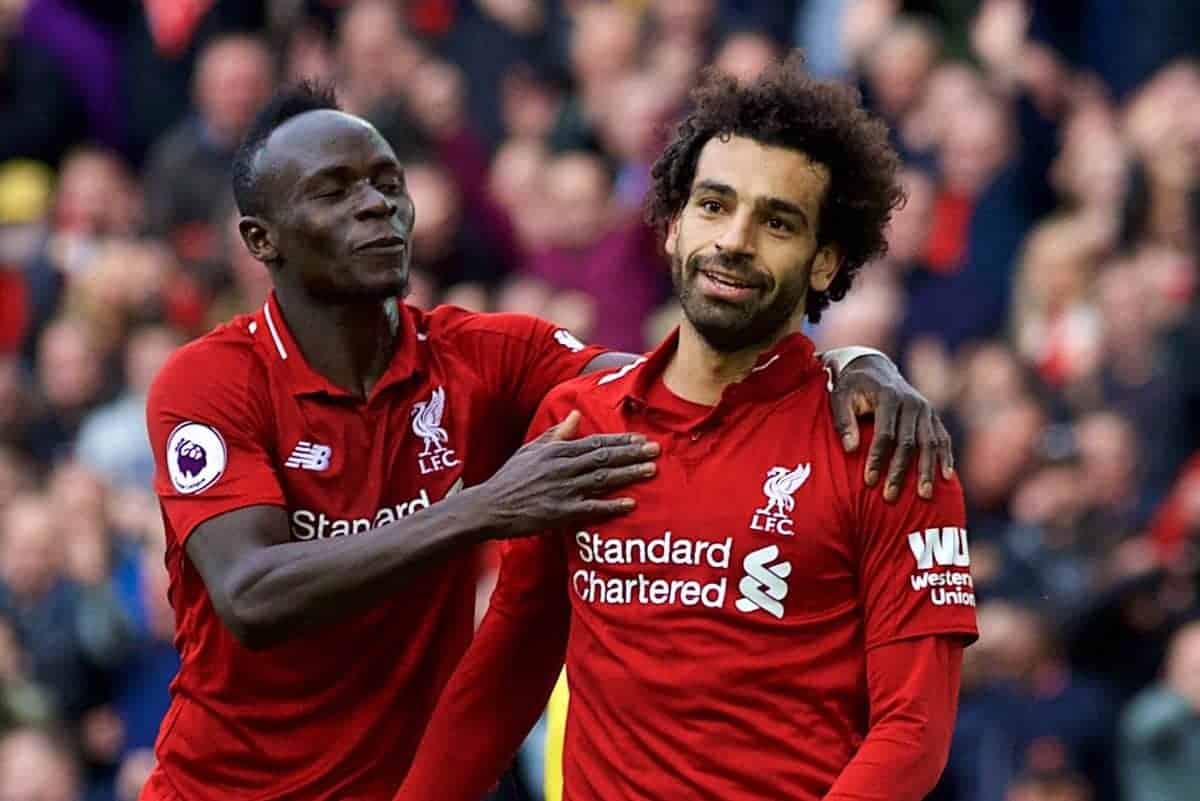 Nothing is impossible, but this Liverpool seems to be blessed with the type of strength and presence that makes a 2018/19 repeat of that January capitulation an unlikely scenario.
A 100 percent start to the season, yet there are still some higher gears to be located.
By rights, we'll need to find those higher gears during the next fortnight, with two games against Chelsea ahead of us, acting as a 'warm-up' to fixtures in Naples and at home to City.
Questions as to whether we are the 'real deal' this time or not will be at least partially answered during those games.
Are You Afraid of These Games?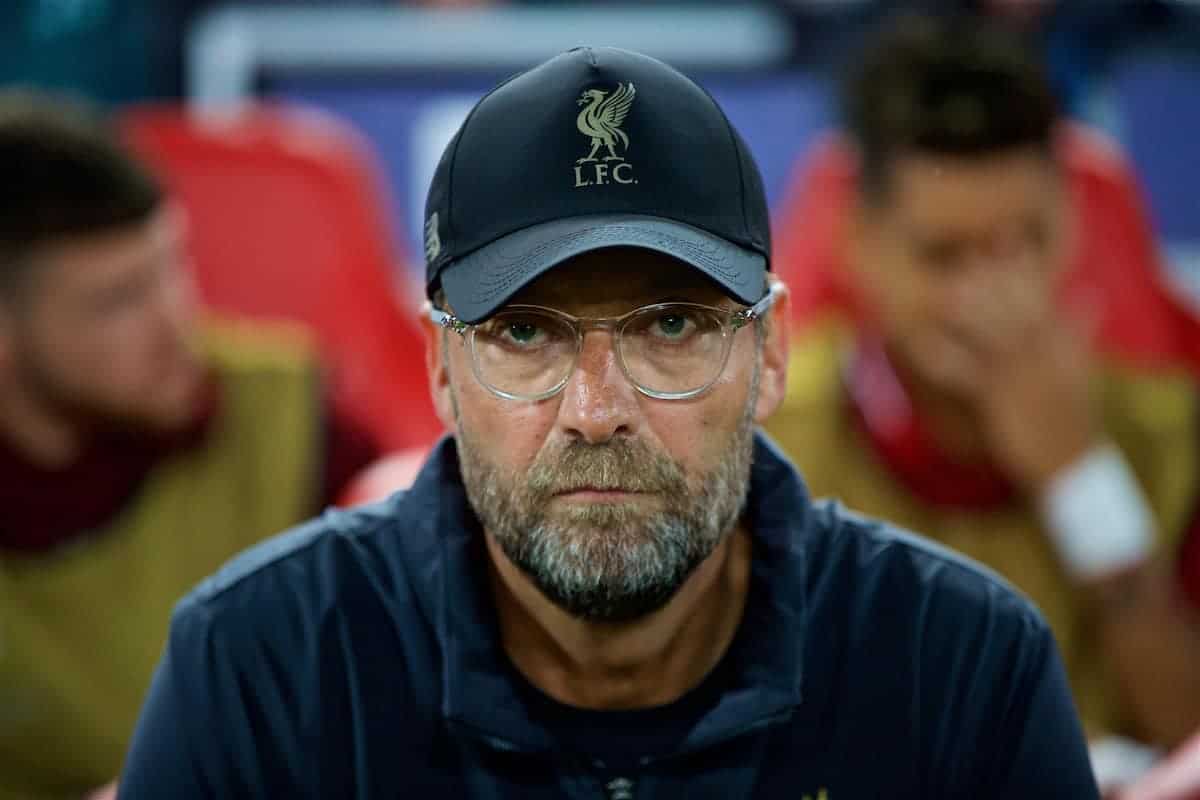 You're not doing football properly if this upcoming cluster of games doesn't give you a bit of a cold shiver. A tense sort of excitement.
In this respect, I've not been doing football properly for decades.
This upcoming run of games has provoked some long-since-lost sensations. Sensations that used to be the norm for me back in the 1980s.
A run of games like this, no matter how early proceedings still are, can decide the destination of league titles, because they are all about the phycological damage they can inflict on others, added to the strengthening of our own senses of self-confidence and belief.
There are a growing number of experts who are recognising a steeliness to Liverpool that tends to be the hallmark of champions.
There is a compellingly assured character to this Liverpool, but one which will be put to the test over the course of these next two weeks.
We will face Chelsea twice within 70 hours. One game at Anfield and one at Stamford Bridge.
In theory, one of those two games is far more important than the other, yet in the practical terms of landing psychological blows, they are both as important as one another.
Come away from them with two positive results and we are given the perfect springboard with which to dive headlong towards Napoli and City.
Two positive results for Liverpool would also give Chelsea a timely blow to absorb. They have a new regime that needs to be made to feel vulnerable.
Chelsea have had their own impressive set of results so far and we can't afford to feed that momentum, to feed their senses of self-confidence and belief.
On Saturday, Jurgen Klopp rearranged the chairs to a degree.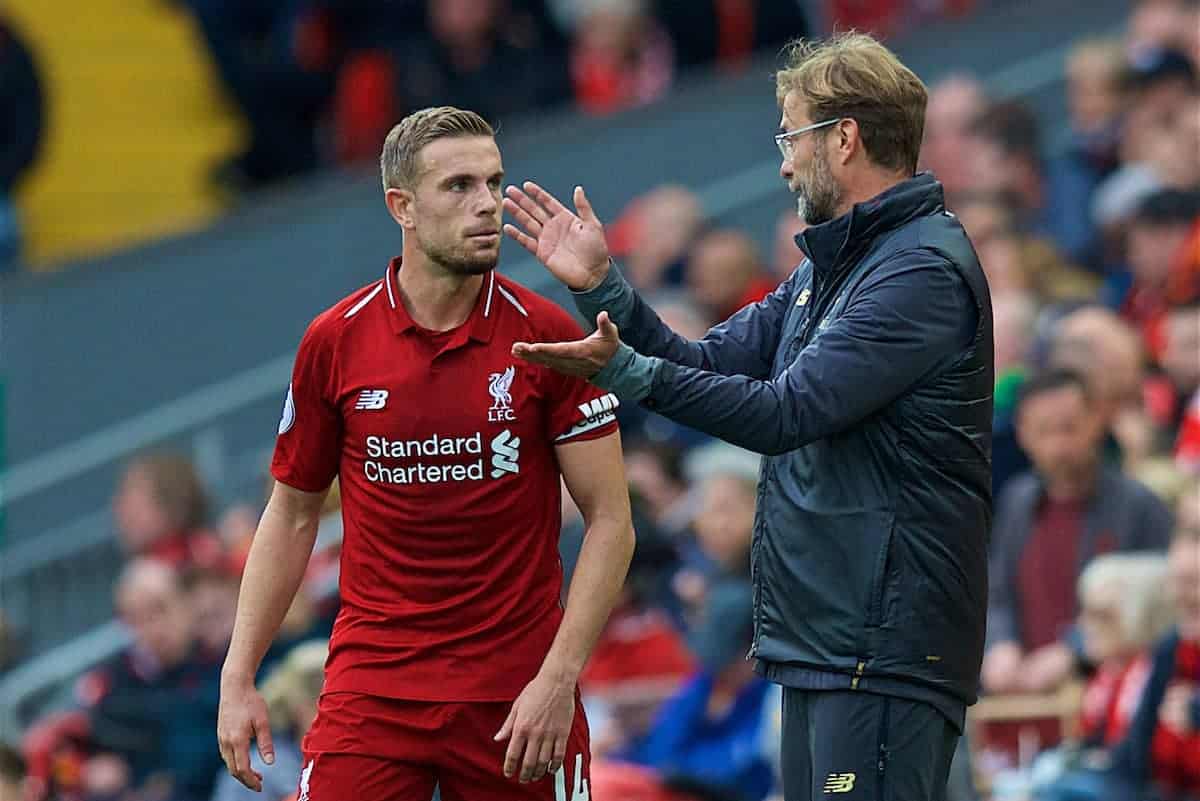 As I mentioned post-PSG, I was looking for a sign within the lineup against Southampton that might suggest a greater focus on the league or not.
Prior to this one, Klopp had only fielded 12 different players in the starting lineup for the five Premier League games we'd so far played.
The temptation to revert exclusively to a starting XI against Southampton which was permed from those 12 players was resisted, however, as in came Joel Matip and Xherdan Shaqiri.
Any sense of the side being unsettled by this was eased when Shaqiri played a pivotal part in the first and third goals, while Matip scored the second, blowing away the early rustiness he showed.
This helped ease the sight of Virgil van Dijk exiting the pitch in discomfort, as did the composure shown by Joe Gomez in replacing him.
Then, as the team reappeared for the second half, Shaqiri was unexpectedly gone—in tactical circumstances, it would appear.
Row 47 of the Kop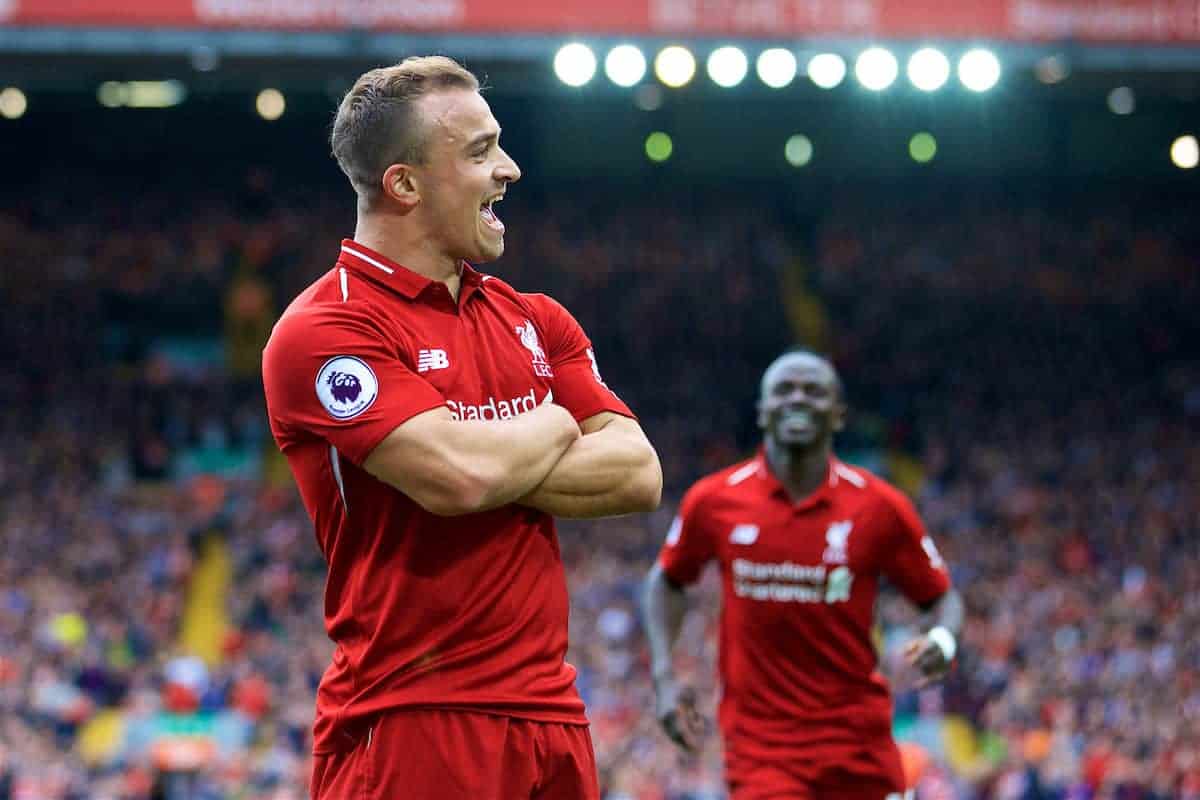 It was great to see that we finally have somebody that can seriously worry opposing goalkeepers from outrageous distances at free-kicks.
Trent Alexander-Arnold is great within the 20 to 25-yard distance, but since the departure of Philippe Coutinho we've not really had anyone willing, or capable, of having a pop from row 47 of the Kop, when attacking the Annie Road end.
Shaqiri needs 90 minutes on Wednesday. He won't play every game, but we appear to have our new Luis Garcia, who of course didn't play every game either.
He needs a song though.
What is the national drink of Kosovo, by the way?