Liverpool's 3-2 victory over PSG in the Champions League was a memorable night for fans, and particularly six-year-old Hong Kong native Jerron Leung.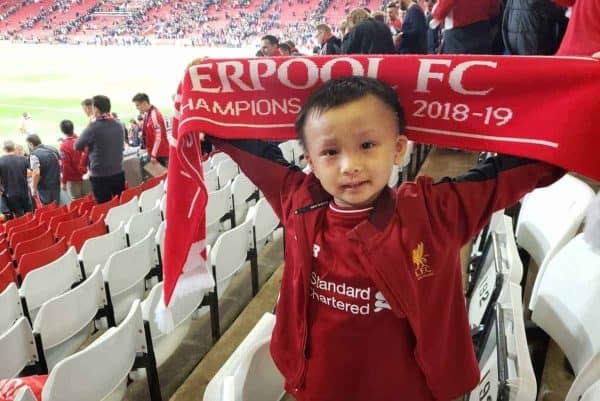 The Reds made the perfect start to life in Group C as Roberto Firmino's late stunner sealed a dramatic win over Thomas Tuchel's Paris Saint-Germain.
An enthralling 90 minutes of football, this further underlined the club's status as European giants, after last season's run to the final in Kyiv.
This is certainly befitting of a club of Liverpool's stature, with its reputation built on years of success on the continent, gaining supporters around the world.
One of those at Anfield on Tuesday is not old enough to remember Istanbul, let alone Rome.
But Jerron Leung's journey to the game from Hong Kong with his brother, sister and parents Janet and Ben proves a devotion to Liverpool beyond his years.
Documented by ESPN on the night, Jerron took in the Reds' sixth win, and was gifted a shirt from the club—with the name and number of his favourite player, Andy Robertson, on the back.
This is Anfield spoke to Janet to hear the brilliant story behind Jerron's 6,000-mile trip to Merseyside and the fledgling football career that brought him here.
"We were here for a Chelsea academy trial!"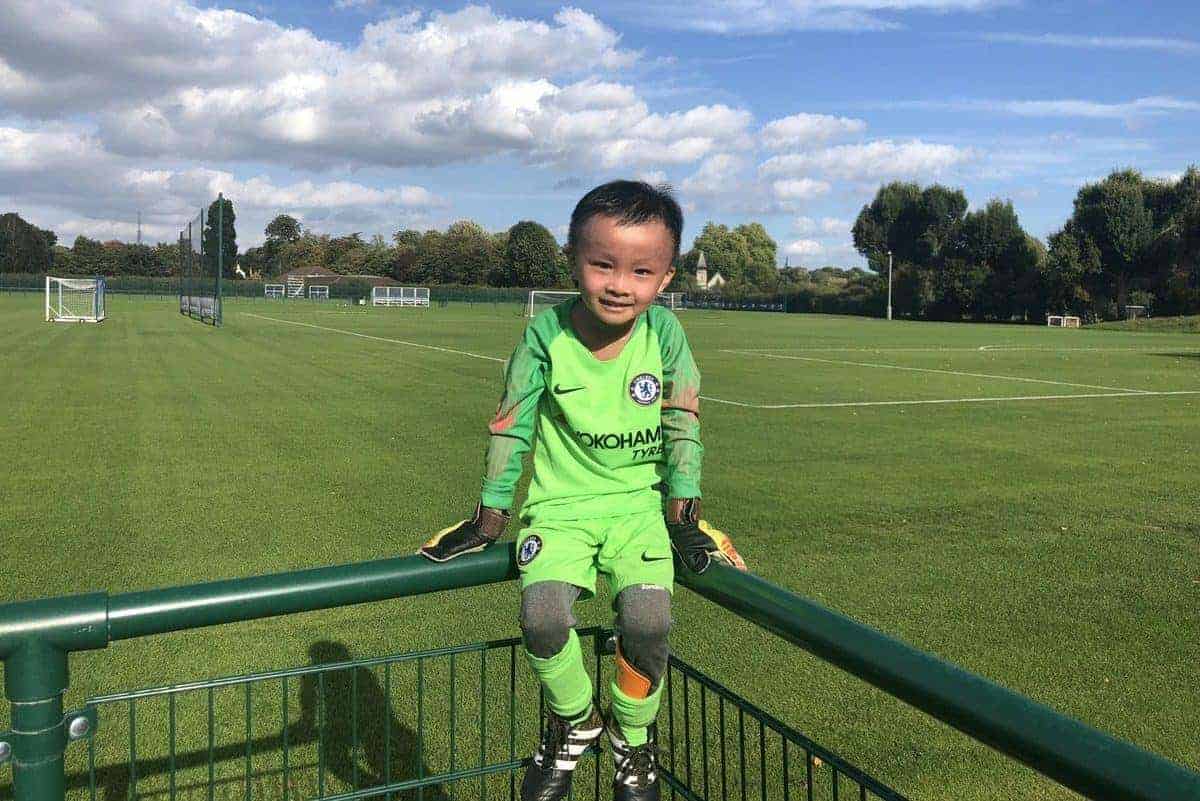 "Jerron is super happy and excited after this trip.
"The reason we went to Anfield was because we were here for Chelsea Soccer School during the summer holidays, and Jerron was asked to go to a Chelsea academy trial in September.
"We took a week off from school because we think as parents we should give them the chance to do what they like to do.
"Jerron started his soccer school in Hong Kong when he was two-and-a-half years old, at the Arsenal Soccer School.
"He is now in the Elite team for Arsenal Hong Kong, playing U6."
"This is one of the ways to make him feel better…"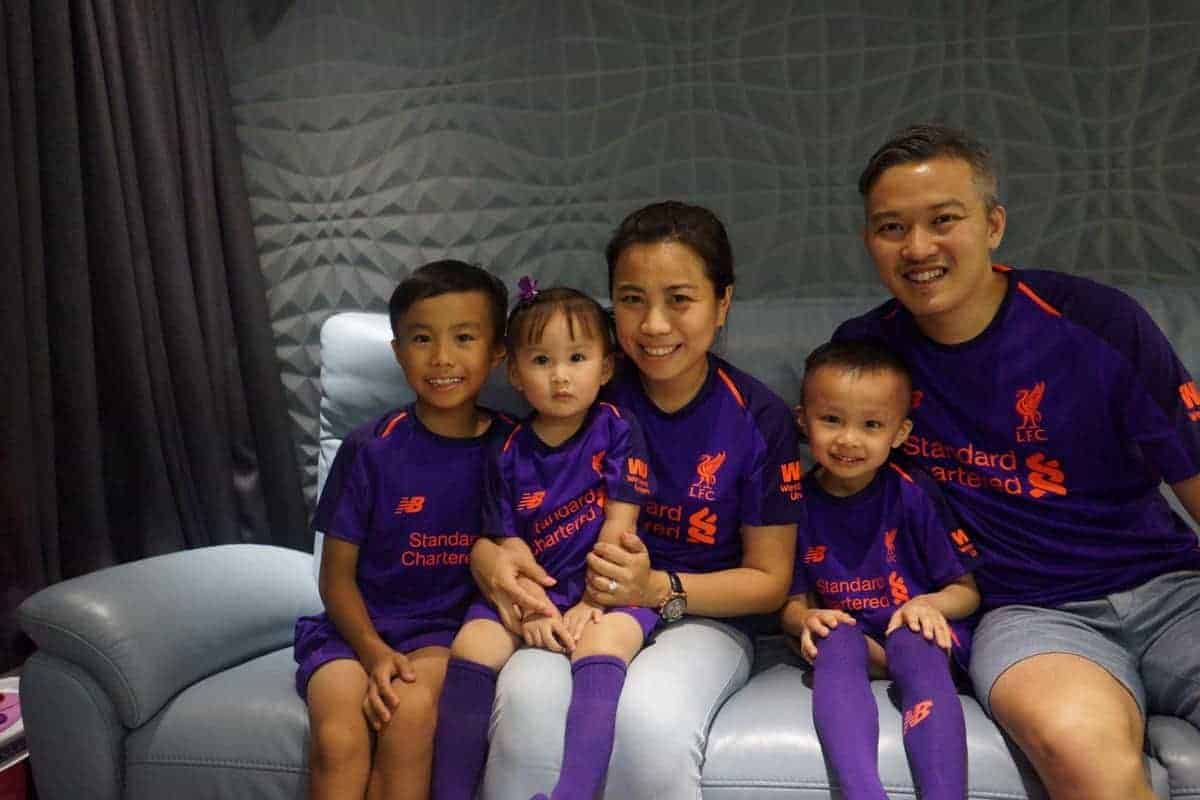 "This little boy always had a passion for football, and he wishes to be a football player when he grows up.
"He doesn't like to watch cartoons, only football highlights on YouTube, and he loves to watch football with his diehard Liverpool daddy—who has been in love with Liverpool for over 25 years.
"As parents, we were very touched to see our boy so determined and focussed on what he likes.
"This trip is a little treat for him. Jerron has been suffering from severe eczema and he always scratches his body, sometimes until it bleeds.
"However, football heals his itchiness, and he doesn't scratch that much when he is playing or watching football.
"This is one of the ways to make him feel better."
"Is that the real Robertson?!"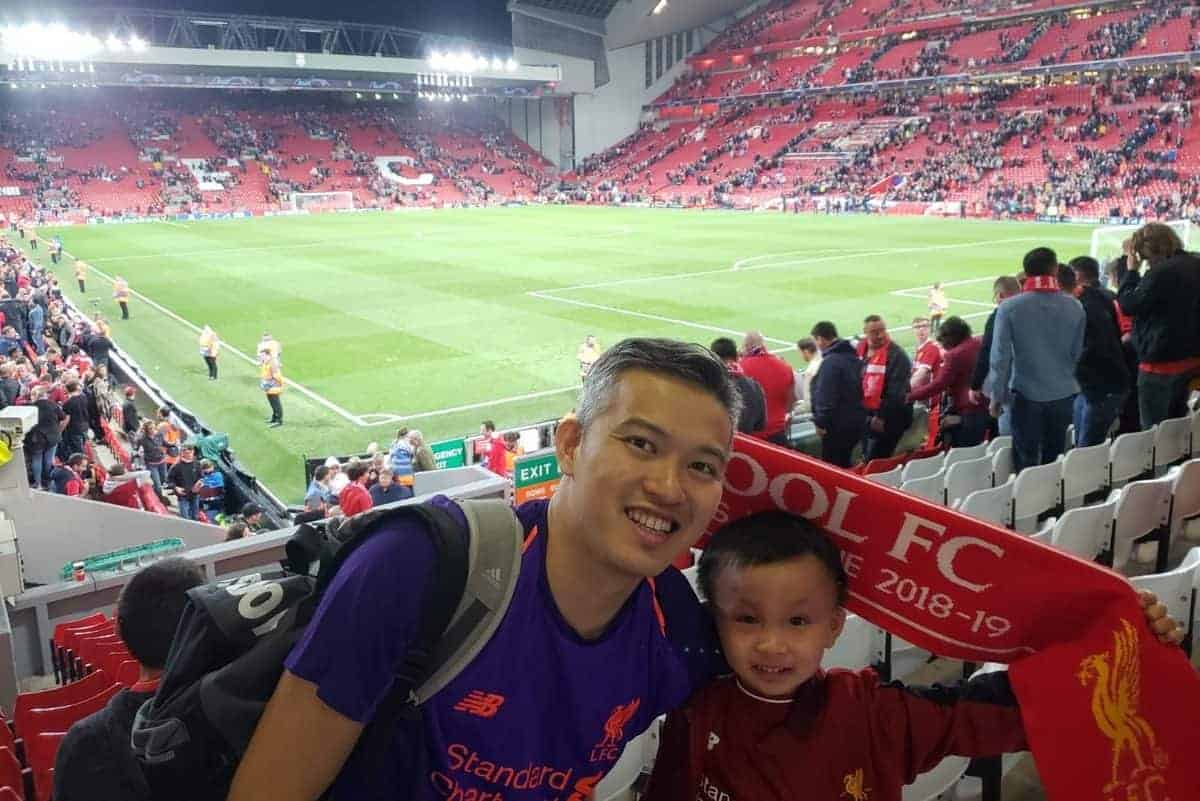 "His dad and I are very supportive for him to chase after his dreams, although we know it won't be easy to make come true.
"Jerron loves Liverpool because of his dad and his older brother, Jenson, aged eight. Jenson taught Jerron to love Liverpool and he always helps him search for videos on his iPad.
"They learned to sing all the songs such as You'll Never Walk Alone and Allez Allez Allez on YouTube.
"Jerron did ask daddy before how he could be on YouTube and our reply was unsure!
"We also cannot believe he was so brave to sing in front of the camera; his personality is quite shy.
"He told us he likes Liverpool because of their playing style and the fans are so passionate for the team.
"He actually did watch other games in the UK before, such as Chelsea, West Ham and Tottenham, but he thinks the atmosphere at Anfield is definitely the best.
"Therefore, he wishes he could be one of the mascots walking out at Anfield someday.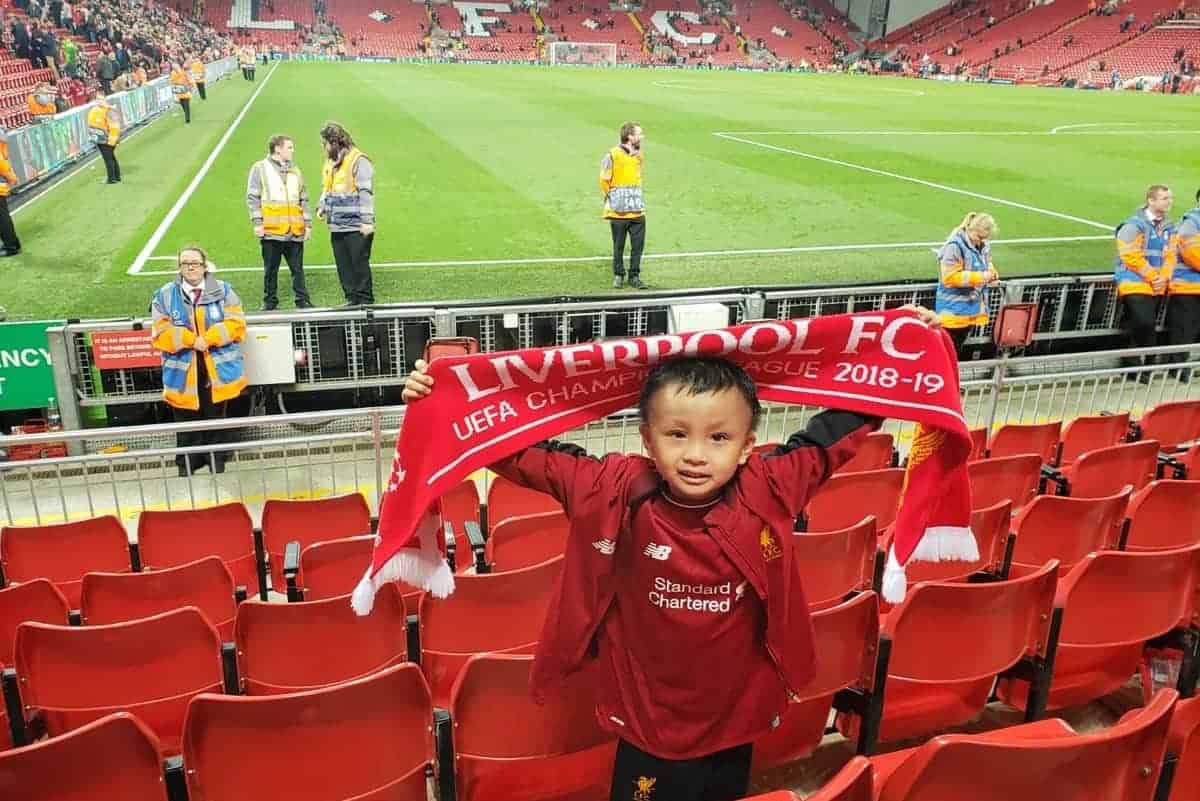 "We would really like to say big thank you to ESPN and LFC for making Jerron's little trip so special and unforgettable.
"I showed him that Andy Robertson also retweeted the post and said 'love it little man'. Jerron said 'is that the real Robertson?!' He also thinks it is unbelievable."
---
* Thanks to Janet and Ben Leung for sharing Jerron's story. You can see more on Twitter @JerronLeung.