Jurgen Klopp spoke to reporters ahead of Liverpool's first Champions League game of the season, where they will host Paris Saint-Germain at Anfield.
The Reds have started the new season in fine form, winning all five matches domestically thus far.
A weekend victory over Tottenham Hotspur, also in the Champions League this season, will further boost Liverpool's confidence—but now comes an even bigger test in the shape of PSG.
The French champions boast world-class players, a top manager and even more expectation for silverware than the Reds carry this season.
Klopp was quizzed on the star players of the French side, including Neymar, as well as his record against Thomas Tuchel—like Klopp himself, a former Mainz and Borussia Dortmund manager.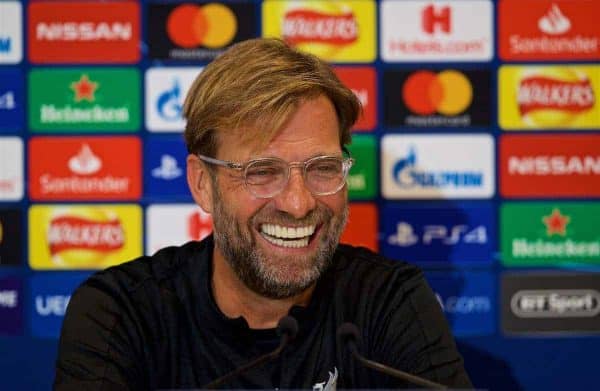 The boss also gave an update on Roberto Firmino's fitness after an eye injury.
With the Reds having gone all the way to the final last season, Klopp was also asked about whether there was a negative impact on domestic form with having to juggle two competitions—but replied that hadn't been the case.
"There was no impact. If you go far in the competition it's clear you have a lot of games but the group stage had no real impact.
"We still needed to get used to these two different challenges, [like] winning away at Maribor, then big defeat at Spurs. But we used last year to improve that a lot so no impact.
"We had many injuries but most of them came in a time when we didn't play the Champions League, it was December and January when we had serious injuries and made life difficult.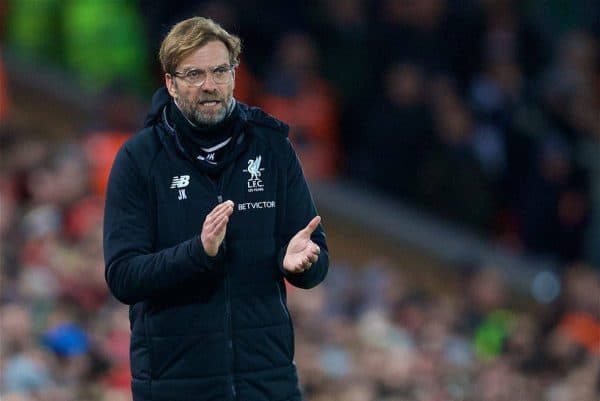 "We played [about] 12 senior players in the quarters, semis and final. It was a good journey, we still enjoyed it but [it has] nothing to do with this year. It's a different task and challenge."
Elsewhere the Reds' boss was asked his thoughts on Alisson Becker so far and announced that Divock Origi and Dominic Solanke were doubts for the PSG match.