Jurgen Klopp has given an update on Roberto Firmino's eye injury—and says he cannot be sure the Brazilian forward can play against PSG on Tuesday.
Firmino scored the match-winning goal against Tottenham at the weekend as part of an impressive, all-action performance.
But the No. 9 missed the final stages of the game after being subbed off, due to a flailing arm from Jan Vertonghen connecting painfully—a vicious-looking poke in the eye, in fact.
Firmino spent time in hospital in London before being released, but Klopp isn't sure that he will recover completely in time to face Paris Saint-Germain.
"[He's] not definite [to play]," the boss told reporters in his press conference.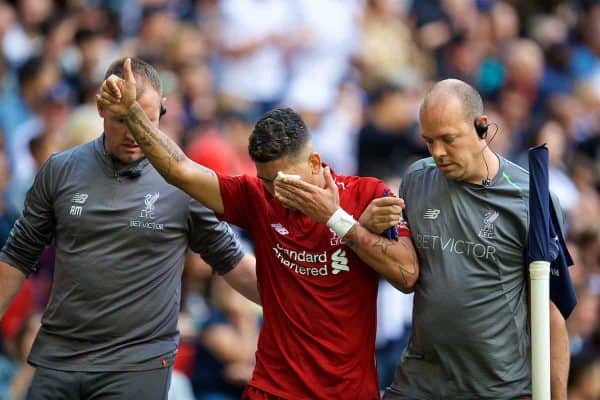 "If we played today, no chance, but we hope there's a chance for tomorrow. It's good news that it will be close for the game because we were all shocked from the pictures.
"we had contact with him in hospital and was a big relief. It was painful, but he will be fine, we only don't know exactly when.
"We will see how it develops."
The Reds have alternatives available this season in terms of centre-forwards—though Klopp also noted there are two other doubts over potential replacements.
Divock Origi and Dominic Solanke are both doubts, having picked up knocks in an under-23 match against Swansea.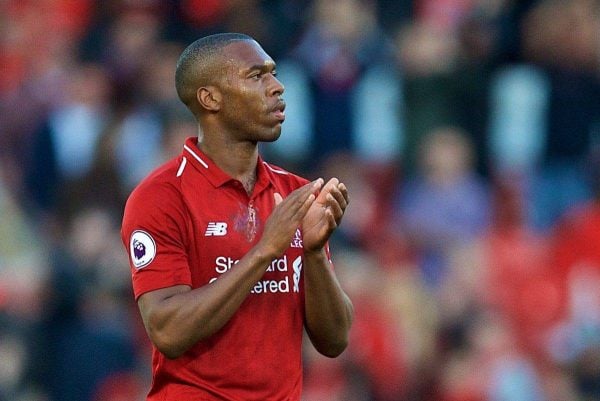 "[Daniel] Sturridge would be ready. If Divock can't play and if Dom can't, we are a bit short of options because both are doubts at least, two little injuries.
"But there's no problem with the first line up, only with other options."
Sturridge came on late on against Spurs at the weekend, while Xherdan Shaqiri is another option, with Mo Salah moving infield.