Reports released on Wednesday night suggested Liverpool striker Rhian Brewster had suffered an 'injury setback,' but fans shouldn't be concerned at all.
It's rare that such an untried and untested player can demand multiple headlines, but that's been the case with Brewster for a while now.
After top scoring at the U17 World Cup with England, Brewster became something of a household name, at least with Reds fans who watched his progress eagerly.
Last year he was playing with the U23s and the talk was of near-future inclusion in Jurgen Klopp's senior squad—but ankle ligament damage ended those hopes just around the turn of the year.
All told, Brewster required two operations and extensive rehab work as he bid to regain fitness.
Which makes Wednesday night's reports all the more puzzling.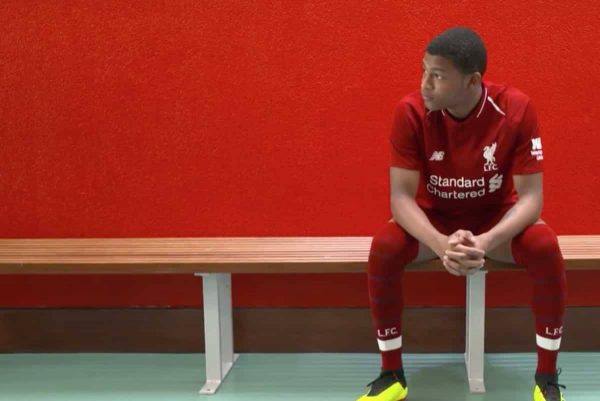 The Guardian suggested Brewster's "recovery has taken longer than anticipated and he is unlikely to resume first-team training for another three months, costing him a year's development in total."
Then the Telegraph say "Brewster would certainly have been in contention to feature in the Carabao Cup this season had he been able to progress as planned."
The Mirror reported Brewster will be "forced to wait…after an injury setback."
And, no less, that "Liverpool doctors have discovered that the surgery which put Brewster in plaster will require a longer period of rehabilitation than first anticipated." It was even in the Liverpool Echo live news blog.
All of this is correct, and none of it is news.
Because Brewster was always going to be out until December—he even said so himself.
There was never any question of an earlier return, and for him to be targeting a December return is not, in any way, a setback to his injury.
And it wasn't a hidden return date, either.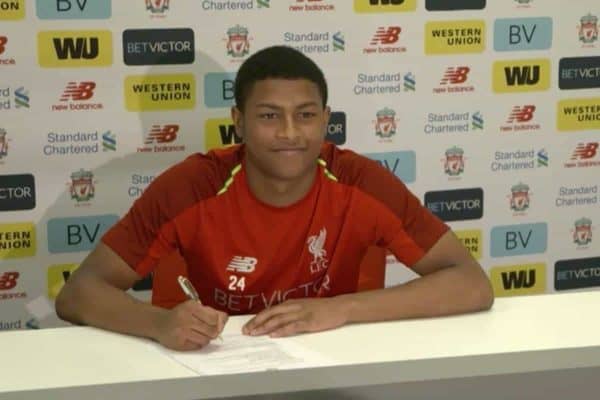 When Brewster signed his new contract with the club, he was asked outright on his return by Liverpoolfc.com:
"When are you back then?"

"I've been out for about six months now and it's quite far down the line. I'm hoping to be back by around Christmas. Hopefully by then I should be back fit and fighting for my place in the team."
Christmas. Three months from now. A year's rehab in total.
It was all there, it has all been accounted for, planned for and targeted.
Brewster remains on course, working hard on a return to fitness and awaiting a senior debut.
His future is at Anfield, under Klopp and alongside Roberto Firmino et al—and none of this week's reports have any bearing on the success, or otherwise, of that.