October 8, 2018 marks three years of Jurgen Klopp in charge of our great club. Alex Malone looks back at the revolution the German has overseen at Anfield.
Season 1: 2015/16
It was October 2015 when Jurgen Klopp took over Brendan Rodgers' floundering side.
Liverpool had played eight games at that point and were 10th in the league with 12 points and a minus-two goal difference.
We had conceded – as was in keeping with Rodgers' entire career – an average of 1.25 goals per game. West Ham had beaten us 3-0 at Anfield; Norwich had drawn with us there.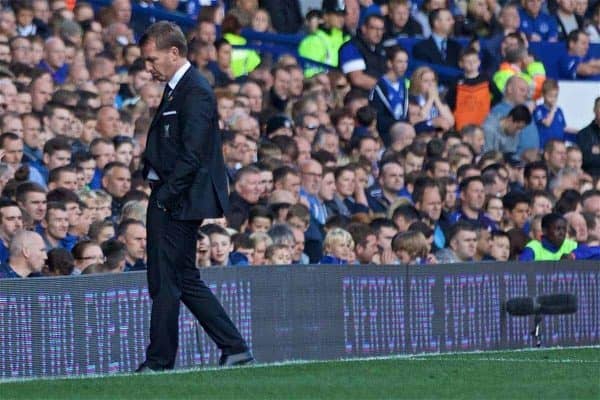 We were witnessing a continuation of the hugely disappointing 2014/15 season where we finished 6th, were defeated 12 times and finished with 62 points and only two points ahead of Southampton. Relegated Hull City conceded just three more goals than Liverpool's 48.
The team was floundering, the manager had run his course and a change was desperately needed.
Enter Jurgen Klopp.
The squad he inherited was this (fringe players omitted):
Mignolet, Ward, Bogdan
Clyne, Moreno, Enrique, Sakho, Skrtel, Toure, Lovren, Flanagan, Gomez (inj)
Milner, Henderson, Lucas, Allen, Can, Ibe, Coutinho, Lallana
Origi, Ings (inj), Firmino, Sturridge, Benteke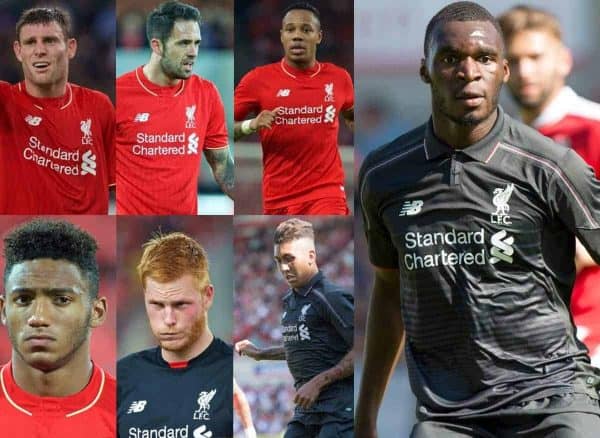 This was not only a squad incapable of challenging for the title, but it was also a squad incapable of challenging for the top four, ending the season eight points out of fourth place and 25 points behind the eventual champions.
Major surgery was needed; the question was, did we now have the right manager to do it? His remarkable transformation of Dortmund from mid-table to Champions suggested, yes, but time would tell. Too many false dawns make even the most optimistic of us sceptical.
Jurgen's role in that first season was to add steel to the faulty foundations, rip out the deadwood, strengthen the shaky structure and rebuild the house.
It was no surprise then, that 2015/16 ended in a disappointing eighth position with just 60 points. The team managed just 48 points in Klopp's 30 games in charge.
It was a different story in cup competitions, though, reaching the League and Europa Cup finals. The former ended in penalty-kick heartbreak, while the latter saw a second half collapse result in a second cup final disappointment.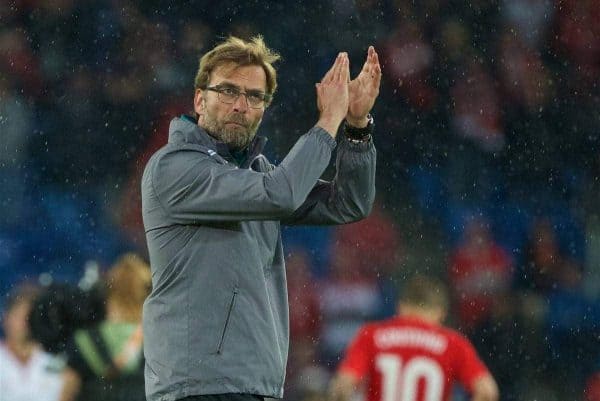 Nevertheless, his first abridged season had:
highlighted his powers of motivation and belief, guiding a less than perfect squad to two cup finals, and
allowed him the time to assess the strengths and weaknesses of the squad, and how to address them.
By the 31 of August 2016, just 10 months into Klopp's reign, the following first team/squad players had been offloaded: Martin Skrtel, Jordon Ibe, Joe Allen, Brad Smith, Christian Benteke and Luis Alberto.
£68 million was recouped on seven players who, for a variety of reasons, were not integral to Klopp's plans. In the same period, and for the identical cost, he brought in the following:
Marko Grujic, Sadio Mane, Loris Karius, Joel Matip, Ragnar Klavan and Georginio Wijnaldum.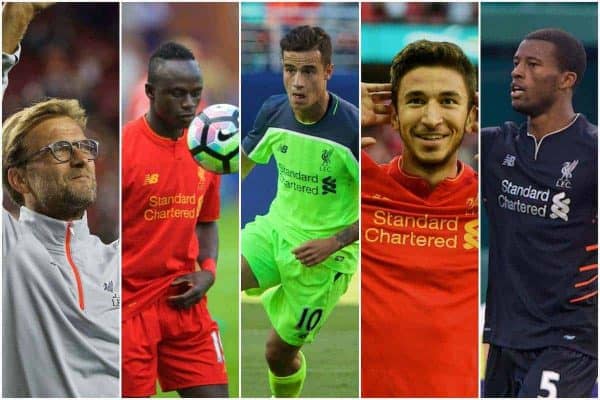 Klopp's first season was over; the rebuild was underway.
Season 2: 2016/17
With two cup final appearances in his first season, the expectation was building – but building a new team – especially a great team – takes time and patience, and can't be achieved in only one or two transfer windows, whoever the manager.
So Klopp's second season, in reality, was one where the best we could hope for was progress in terms of a better points haul, a better league position, more attractive, structured football and a trophy maybe? All reasonable expectations given that Klopp's transfer dealings were beginning to shape the team in his image.
Comparing his first eight league games of the season versus last season under Rodgers makes for interesting reading:
5 wins, 2 draws and 1 defeat for 17 points – just 2 points off the leaders; a goal difference of +8.
So, from 10th position to 4th; 12 points to 17; -4 to +8 goal difference in one year.
But a significant Achilles heel remained. Once again, in eight games we had conceded 10 goals – exactly the same 1.25 goals conceded per game as in the previous season.
Fourth place is where we were finished the season, but with 78 points – a full 18 points ahead of the prior Rodgers/Klopp 'transition' season.
Significantly, the six games lost during Klopp's first full season was 50% less than the 12 in Rodgers' final season and 40% less than the 10 from the transition season.
Equally significant was that we continued to leak goals at a rate of more than one per game.
But leaky defence or not, we were back in the Champions League in Klopp's first full season. Progress indeed.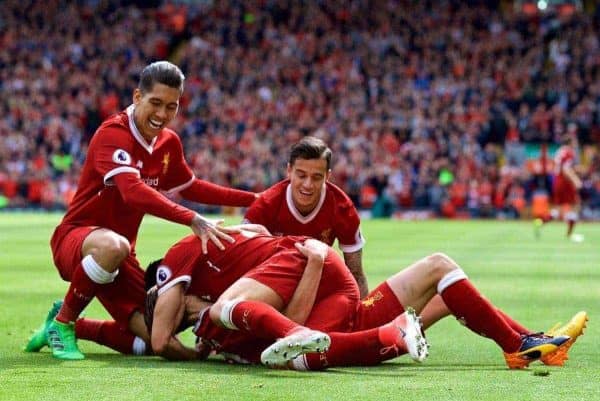 Meanwhile, back in the transfer market, Klopp – assisted by sporting director Michael Edwards and FSG's hands-on man at Anfield, Michael Gordon – was busy and ruthlessly re-tooling his squad.
Several more high profile players left, but it is how they were replaced that was telling.
Off-loaded were: Andre Wisdom, Lucas Leiva, Kevin Stewart and Mamadou Sakho.
Incoming were: Mohammed Salah, Dominic Solanke, Andy Robertson and Alex Oxlade-Chamberlain.
When you now look back at those he brought in, it becomes obvious just how astute our manager is in identifying and bringing in players of excellence.
In less than two years, Klopp had brought in Salah, Mane, Matip, Wijnaldum, Robertson and Oxlade-Chamberlain. Need I say more?
Season 3: 2017/18
With the developing squad now having Jurgen's stamp on it, expectations continued to rise, and why not? The squad improvements and corresponding results were mirroring the evolution of Borussia Dortmund after his appointment there.
2017/18 was to become the breakout season. Klopp had developed a footballing canvas upon which the finest front three in Europe could display their art.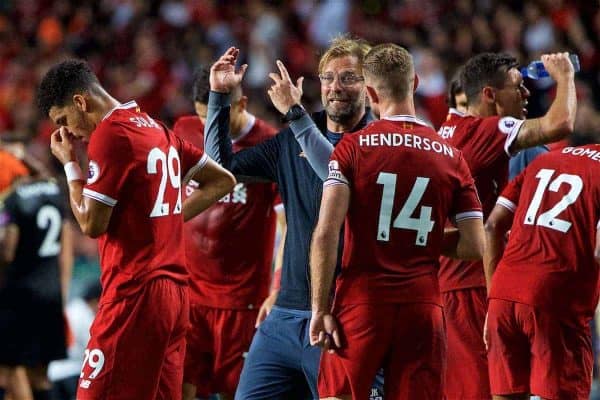 Salah scored the most goals ever in a 38-game season; and with Mane and Firmino the Reds' attacking trio bagged an incredible 91 goals in all competitions.
The league position may not have improved from fourth, with 75 points actually three points less than the prior season, but there were genuine mitigating circumstances: the final few league games of the season saw Liverpool miles behind City in the Premier League, but well ahead of fifth-placed Chelsea. As such, they clearly prioritised Champions League games over Premier League.
The priority worked. Liverpool rampaged through the Champions League group stage, hitting teams for seven, then putting five goals past Man City across two legs, before storming to a 5-nil lead at Anfield against Roma. They left everyone in their wake on the way to the final, breaking a multitude of scoring records on the way.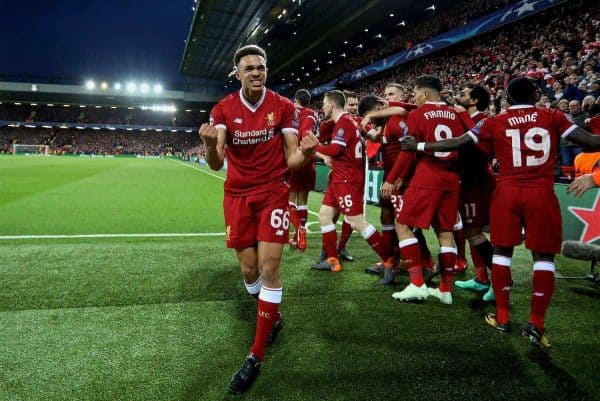 Unfortunately the final didn't go to plan, but the bigger picture was that for the second time in just over two years, Liverpool were back in a European final: this time the biggest one of all.
In Jurgen Klopp's second full season Liverpool FC were back, not just competing with, but thoroughly outplaying some of Europe's elite; all across Europe they were taking note.
Back in the transfer market, squad (r)evolution continued; further established players left, world-class quality players arrived.
Outbound were: Philippe Coutinho, Danny Ward, Ragnar Klavan, Jon Flanagan and Emre Can.
Inbound were: Virgil van Dijk, Fabinho, Naby Keita, Xherdan Shaqiri and Alisson.
These were seismic, sensational, headline signings. Added to those mentioned earlier, this cluster of signings must rank as some of the greatest, most successful transfer business achieved by any manager, anywhere.

Klopp's complete transformation of the 2014/15 mid-table squad into a title challenging one has been achieved with a net spend of a mere £113 million – less than the cost of Philippe Coutinho.
Season 4: 2018/19
With Van Dijk now firmly in place and Liverpool finally paying the going rate to bring in a top quality goalkeeper, the long-standing issue of defensive frailty was finally addressed.
Van Dijk's arrival in January 2018, aided significantly by the continued excellence of Robertson, the rapid development of both Trent Alexander-Arnold and Joe Gomez, and now backed by a top-class 'keeper, means that Liverpool's defensive performance has improved beyond recognition.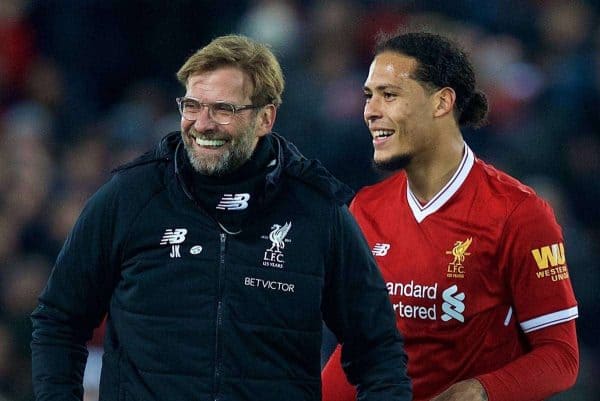 Long-criticised for its porous nature and fragile mentality, this Liverpool defence has:
conceded the fewest goals of any team in the Premier League since October 2017
gone 9 home game without conceding
faced a grand total of 13 shots on target in those 9 games; that's just over 1 shot per game on target for the opposition
conceded just 10 times in the last 23 home games.
To put all of this in perspective, we are conceding goals at an average of 0.38 goals per game versus an average of 1.25 (twice) and 1.5 goals/game in the previous three seasons.
Interestingly, while the media (and a large chunk of Liverpool fans it has to be said) are now bemoaning our misfiring front three instead of our defence, we have in fact scored two more league goals (15) at this stage of the season versus last season (13) – when the lads ended up breaking all sorts of Premier League records.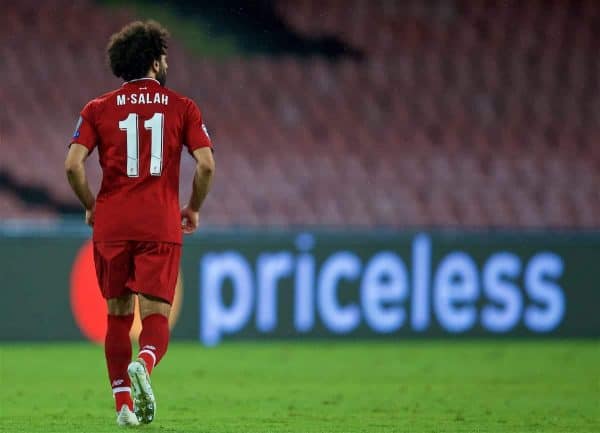 Some other facts (with maybe a tiny bit of opinion added):
We are currently joint top of the pile with our best ever start to a Premier League season
We have an attacking threesome that terrorized all of Europe last season and will do so again
We have not lost a home game since April 23rd 2017, a run stretching back 26 games
We have the best defence Liverpool has had possibly since the 1980s.
I started this piece with the squad Klopp inherited back in October 2015.
Here it is today:
Alisson, Mignolet
Clyne, Van Dijk, Lovren, Gomez, Matip, Alexander-Arnold, Robertson, Moreno
Wijnaldum, Milner, Henderson, Lallana, Oxlade-Chamberlain, Fabinho, Keita
Sturridge, Shaqiri, Salah, Mane, Firmino, Solanke
In just three short years, Jurgen Klopp has transformed a team lingering around 10th position to one of Europe's most feared outfits.
He has proven himself over these first three years to be a brilliant motivator, an excellent tactician and a manager right up there with the very best in the world.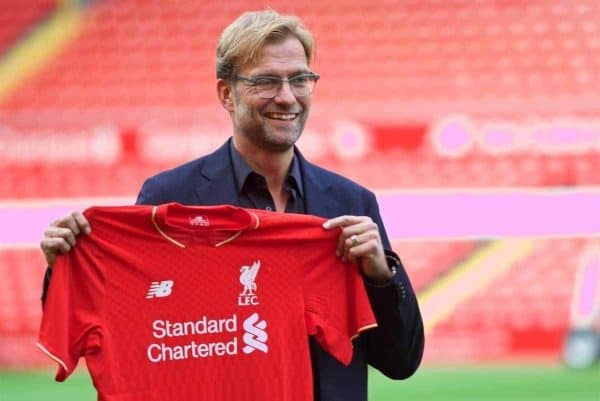 What he has achieved in his first three years in terms of squad progression has been quite remarkable, but – and it's a big but – it is trophies that define every manager's career.
Looking back over three years of Klopp, the progress made by our beloved club is undeniable. We are finally back dining at the top table.
Almost everything we could possibly have asked of him, Klopp has delivered.
There is that one ask left, but I have absolutely no doubt we won't be asking for too much longer.