Liverpool's poor performance was reflected in a late 1-0 reversal at Napoli in the Champions League on Wednesday evening. Here are five key talking points.
Napoli 1-0 Liverpool
Champions League Group Stage, Stadio San Paolo
October 3, 2018
Goal: Insigne 89′
---
Injury Concern for Keita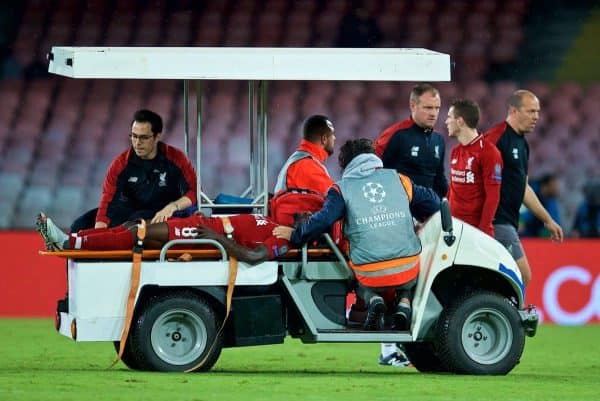 We await a medical report, but the initial signs as Naby Keita left the pitch in the first half certainly didn't look good.
Holding a combination of his back and hip, Keita was lifted onto a stretcher and carted off the field, barely moving at all from the moment he sat down off the ball, clearly in discomfort.
Having missed part of pre-season through injury, Keita hasn't quite hit the ground running the way many hoped he would, and this latest absence will hamper him further.
More than that, it depletes the options available to Jurgen Klopp in the centre of the park, with the Jordan Henderson, Gini Wijnaldum and James Milner triumvirate not quite convincing at the highest level.
It could mean Fabinho is now fast-tracked into more regular action, but Keita's drive and industry through the centre will be a miss, even if he hasn't been in top gear yet.
Reversal of Fortunes for Trent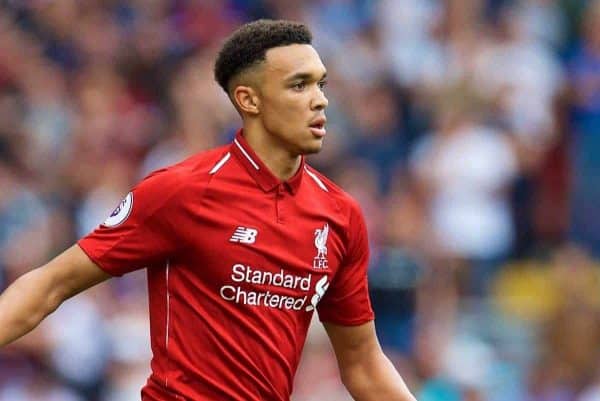 He's had such a meteoric rise, it's almost difficult to recall Trent Alexander-Arnold's last bad game for Liverpool—but this one certainly comes in that category.
It's important to remember he's still young, inexperienced and dealing with the demands of being a consistent performer, so setbacks will happen, even dips in form.
Hopefully this isn't the start of such, just a one-off bad night, but he could barely put a foot right in Italy.
Passes were astray from the early stages of the match, a few hit-and-hope crosses were wildly off target, he couldn't keep track of his man down the flank and was basically caught between stepping up and dropping off all night.
A learning curve for Trent, and he'll need a much-improved display at the weekend against Man City.
Beyond that match, perhaps an overdue period of rest and rotation could be in the offing.
Gomez, Imperious; Van Dijk, Impressive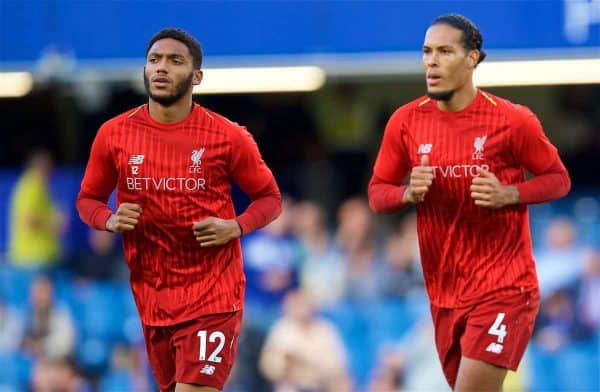 It's just as well that the two centre-backs were on-form once again, or the Reds could really have been looking at a much heavier scoreline come full-time.
They almost escaped from Naples with a point, but in truth the home side could and should have been a couple of goals clear, even hitting the bar two minutes before scoring.
The only real reason Liverpool remained in the game was Virgil van Dijk looking again impressive throughout, and Joe Gomez being near-faultless—the Reds' best performer by a mile on the night.
His recovery pace was on show again to help out both Trent and Andy Robertson down the flanks, his passing was among the most assured in the team and he made several vital tackles and interceptions to stop Napoli attacks building.
Another game which showcased his quality and ever-increasing standing in this team.
A note of applause, too, for Roberto Firmino—the only attacking member of the team who worked relentlessly, looked decent on the ball and carried a vague semblance of a threat.
Klopp's Changes and Controlling the Game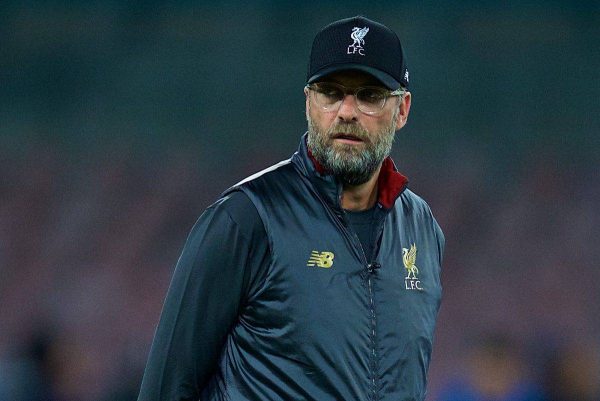 Henderson for Keita as an enforced change was a logical one, albeit not necessarily one which would aid the Reds' attempts to create chances.
But, as the second half gradually but visibly slipped away from Liverpool, it was frustrating to see no changes, no altered formation, no real attempt to wrest back control.
The front three clearly aren't firing on all cylinders, and here they had no service.
There was nobody linking play, and only sporadic surges forward from Wijnaldum.
Most of all, there were actively poor performances scattered around the pitch, not just from the aforementioned Alexander-Arnold.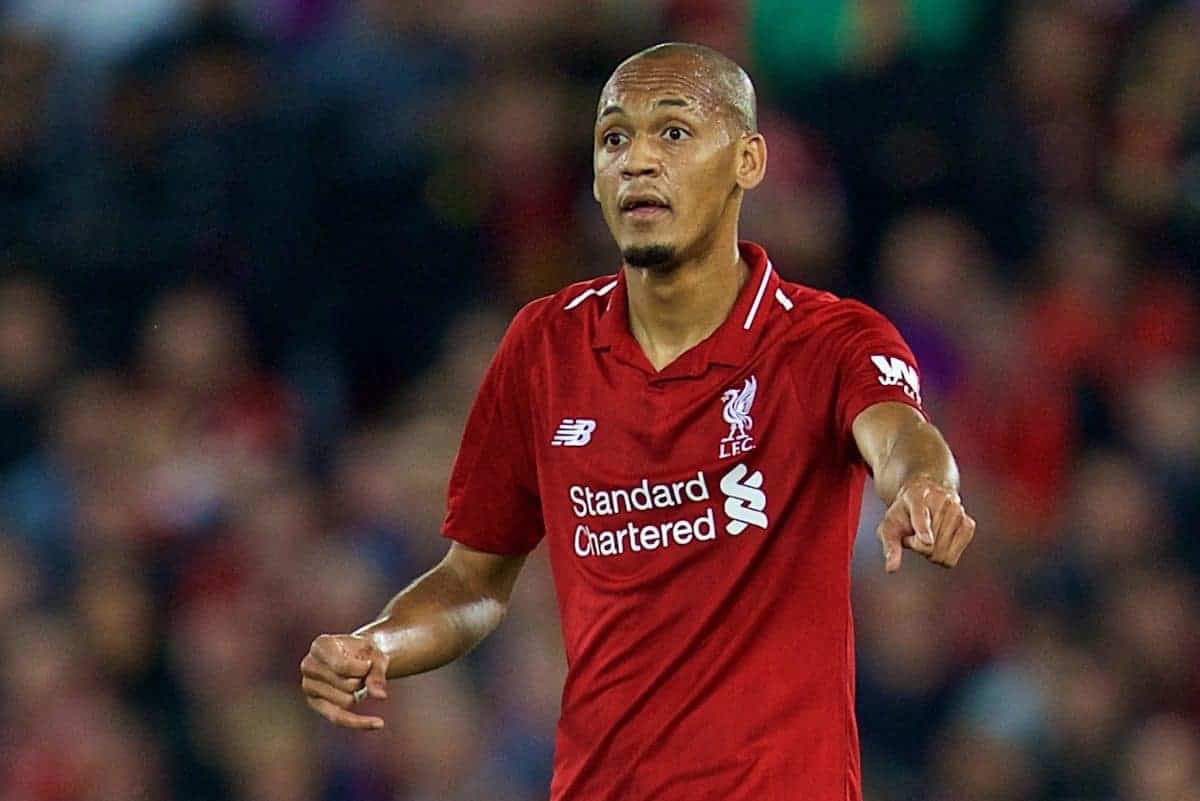 Changes could have been made earlier: Fabinho to right-back? Xherdan Shaqiri as an outlet? Even Daniel Sturridge on for one of the forwards a little earlier, in case a shooting chance from range emerged?
The Reds threatened not in the slightest, and never looked as though they'd suddenly start to dominate.
It was all too reactive instead of proactive, too passive, happy to try and see out the game for a point.
Had the team been controlling play or territory, that might have been a valid strategy, but they had neither, and it cost them.
Key Double-Header…and Quick Improvement Needed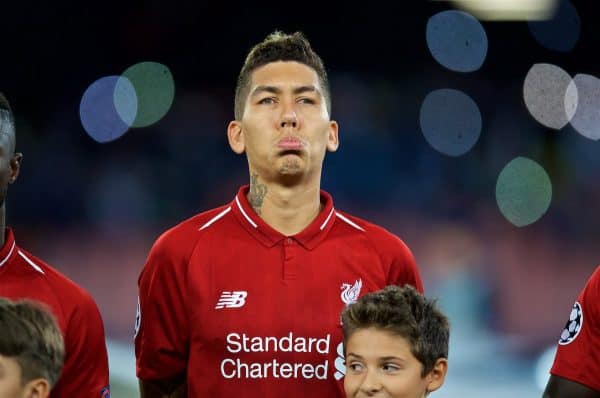 Looking ahead, as Liverpool must now do, an immediate reaction is required.
Put simply, a repeat performance at the weekend will see a first defeat of the domestic season arrive in short order at the hands of Man City.
In terms of the Champions League, a point would have left the Reds top of the group and unbeaten against the two better opponents; now instead they're tied with PSG and behind Napoli.
Home and away, victory over Red Star has to be the absolute priority.
The defeat in Naples can be mitigated with a six-point haul from the Serbians, given Napoli themselves only managed to draw in Belgrade.
A hard-earned advantage has been quickly wiped out, and this double-header will prove crucial in terms of who progresses to the knockouts.