Jurgen Klopp has laughed off Neil Warnock's claim that Cardiff will have a "virtually impossible" task at Liverpool on Saturday and stressed how much he is looking forward to meeting the Bluebirds boss.
Liverpool are currently unbeaten and second in the Premier League, level on points with leaders Man City, and on Wednesday they beat Red Star Belgrade 4-0 at Anfield in the Champions League.
Cardiff, meanwhile, are 17th with five points from nine games, having secured their first win of the season last weekend when they beat Fulham 4-2 at home.
Warnock said on Friday of the challenge for his men at Anfield: "It's massive. It's virtually impossible for any team in the current game."
When that was then put to Klopp at his pre-match press conference, the Reds manager laughed and said: "I am really looking forward to meeting him. I heard a lot about him, and he's obviously vocal-wise very talented.
"It will be a big pleasure to meet him—not sure during the 90 minutes, but before and after I'm sure.
"It would be so cool if that's the truth, but it's not and they will try everything.
"He is one of the most experienced managers in the world of football, and so successful in the past—it's unbelievable.
"We are aware of the quality of Cardiff. Cardiff and Neil Warnock are famous for the way he plays. Last week gave them for sure a big boost, 100 percent, but before that they were not bad.
"They deserve all our respect and they will get it."
Klopp added of Warnock: "He looks like a character, a very, very emotional and lively person.
"I watched a lot of the final period of the Championship last year, and it was impressive how they [got promoted].
"From all the big English active managers, he's the last one I have to meet. I'm looking forward to it."
With Jordan Henderson—who will miss Saturday's fixture, along with Naby Keita—sitting out Wednesday's match due to injury and James Milner an unused substitute, Virgil van Dijk captained the team.
And when asked about that on Friday, Klopp revealed it was something the players had voted for.
"It was not my decision," Klopp said.
"I decided Hendo and Milly will stay (as captain and vice-captain respectively).
"And I said for the next two, the players can vote, and now two Dutch guys are in a row—the team decided No. 3 for Virgil and No. 4 for Gini Wijnaldum. That was a players' decision."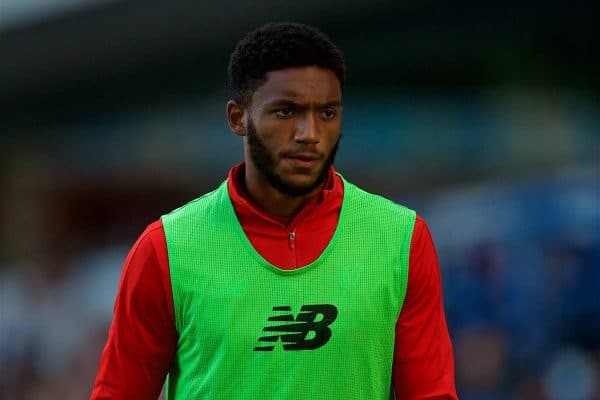 Klopp was also asked about it being reported that Liverpool have opened talks with defender Joe Gomez's representatives about a new contract.
While he declined to confirm whether or not that was the case, Klopp was full of praise for the England international.
The German said: "We don't talk about that. But Joe is a very important part of the squad and it's so nice to see.
"Now seeing him full of confidence and being really fit, I know what they were talking about when they told me how good he was, and, much more importantly, how good he is.
"Of course, he has a big future here at Liverpool, no doubt about that."