Jurgen Klopp has suggested he will discuss Mohamed Salah's unhappiness over his Liverpool form with the forward after a poor display against Chelsea.
The Reds' entertaining 1-1 draw at Stamford Bridge almost felt like a win, given the nature of Daniel Sturridge 89th-minute equaliser.
On a day that saw two of the country's top sides slog it out in thrilling fashion, one player looked off the boil more than any other.
Salah, who tore teams to shreds last term on his way to multiple end-of-season awards, again failed to find the back of the net, with his finishing lacking.
The Egyptian still looked a threat, but all facets of his game were rusty and he was eventually replaced by Xherdan Shaqiri in the second half.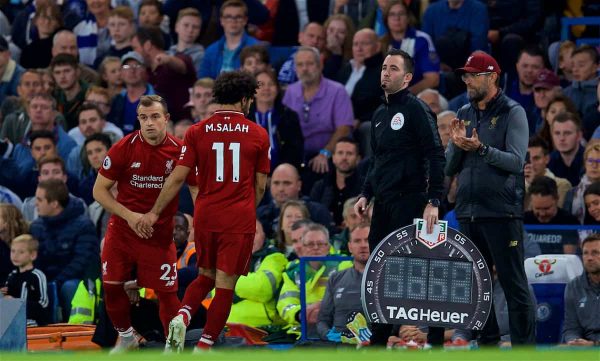 Klopp has played down Salah's current slump, accepting that the media will needlessly go over the top about it, but says the pair will discuss the situation.
"Of course not. How could he? Of course not," Klopp told the Telegraph, when asked about whether Salah was happy with his form.
"Now, that is what you have a manager for. We will have a talk about it.
"It is easy for me because I do not read what you write, but the boys do a little bit more.
"You will now do like a doctor, dissect. A big nice cut and, wow, you will find pretty much nothing.
"Then it will be good—at the end whatever you write you will say sorry afterwards."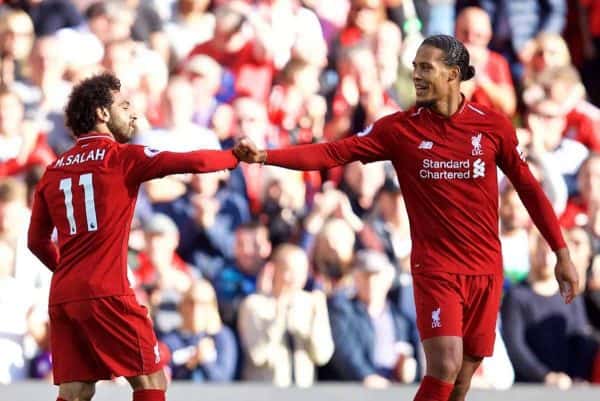 Virgil van Dijk is another who has backed Liverpool's No. 11 to come through this mini-rut and find his top level again very soon.
"He's still the same Mo and he needs a bit of luck as well, I'm not worried at all and he should not be worried either," the Dutchman explained.
"We do it all together, we'll always be there for him and he'll deliver as well. He had a tough game, but it's part of football.
"We are seven games in, the season is very long, he's working hard and is doing it in training."
Klopp also spoke about Saturday's hero Sturridge, who has made such a pleasing return to form since pre-season, averaging a goal every 46.5 minutes in 2018/19.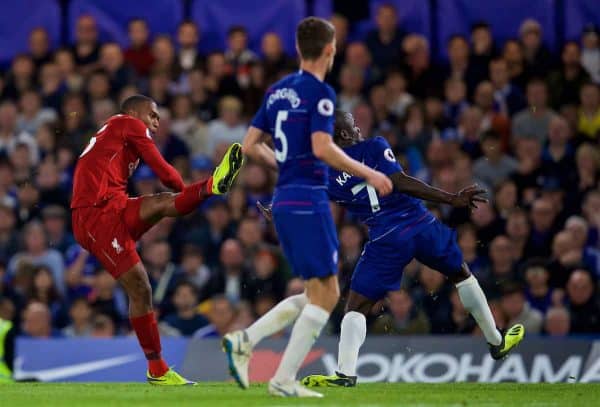 The Liverpool manager hopes to be able to field the 29-year-old for an entire 90 minutes soon, with injuries making that so difficult during his tenure.
"That is the target. He played fantastic against PSG," he added.
"Against PSG, that role exactly. High intensity. He played for 60 or 70 minutes, but certainly a long time. And he could have played longer, but we had Bobby.
"That must always be the target, to play high intensity over 95 minutes. We have not tried it yet."
Sturridge may get that opportunity on Wednesday night, as the Reds travel to Napoli for their second Champions League game of the season.
As for Salah, it won't take much for him to come good—like any player, he is just going through a tricky spell and his standards have been set ridiculously high after last season's heroics.
Klopp may feel the need to give his star man the night off in Naples, keeping him primed for the visit of Man City on Sunday.