Harry Wilson made Liverpool fans applaud with another brilliant free-kick goal for Wales and says he has been in touch with Jurgen Klopp during his loan spell.
Despite his recent goals, Wilson acknowledges Gareth Bale is still the man to take Wales' free-kicks despite his Dublin heroics.
Wilson enhanced his rising reputation as a dead-ball specialist when his superb strike settled the Nations League tie against Republic of Ireland on Tuesday.
The on-loan Liverpool midfielder fired home a similarly spectacular effort for Derby last month in their Carabao Cup victory at Manchester United.
The injured Bale tweeted his appreciation of the Dublin winner, but Wilson accepts he will be back down the free-kick pecking order when the Real Madrid superstar is fit again.
"I'll be putting my name forward but I think he (Bale) is still at the front of the queue – and rightly so," Wilson said after the 1-0 win which took Wales to the top of their Nations League group.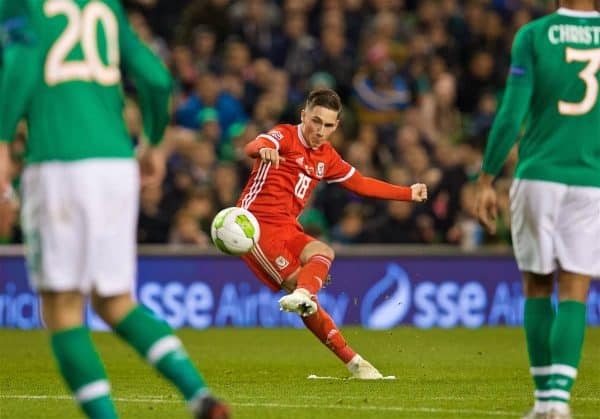 "When Gareth is here we stand back and watch him take them because he is that good.
"But it is important to have a couple of players good on dead balls. It is good to have that option."
Wales manager Ryan Giggs had joked upon naming his Dublin squad that he was considering fining Wilson for scoring against his beloved United.
"He hasn't got round to it yet, and I'm hoping that goal may make him forget about it," Wilson said.
"I don't know (which was the best) but I enjoyed them both.
"When you score for your country, no matter what type of goal it is, then it's special.
"But then as a Liverpool fan to score at Old Trafford was also special. They are both up there."
Wilson revealed he has been in close contact with Liverpool boss Jurgen Klopp – "he is keeping an eye on the loan players to see how they are doing" – during the early months of his season-long Derby loan.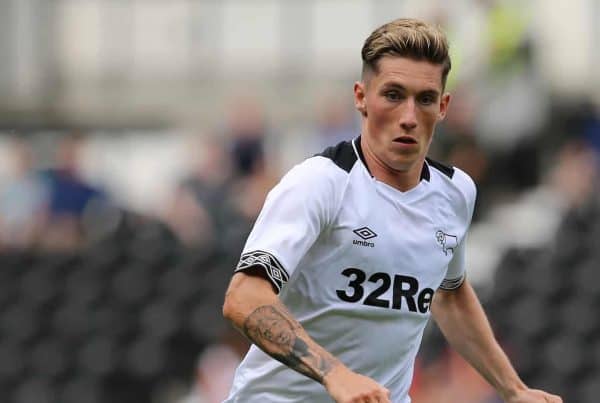 He signed a new five-year deal at Liverpool last summer and hopes working under Derby manager Frank Lampard, the former Chelsea and England midfielder, will act as a launchpad to his Anfield career.
Lampard has praised Wilson's quality and work ethic and the 21-year-old admits to honing his free-kick technique on the training ground.
"I practice them a lot after training, putting them in different positions," Wilson said.
"It's important to have a couple in case the free-kick is a bit further out or closer in. I try to vary the technique.
"You see players like Bale and (Cristiano) Ronaldo who try to get that movement, and then other players like (David) Beckham when he was playing have got that whip.
"I think it's important to use the technique which you feel is most suited."