A space could well open up in the Liverpool attack this weekend, meaning one of Xherdan Shaqiri or Daniel Sturridge gets the nod to start.
The international break doesn't appear to have been too kind to the Reds, with the likes of Naby Keita and Sadio Mane picking up injuries.
Virgil van Dijk and Mohamed Salah were also injury worries, missing the second match with their respective sides—though both have been cleared for action against Huddersfield at the weekend.
Even so, the probable absence of Mane—from the XI if not the squad entirely—after surgery on his hand should mean Jurgen Klopp has a decision to make.
We put it to the fans across social media to ask who they'd rather see come into the starting lineup: Shaqiri or Sturridge?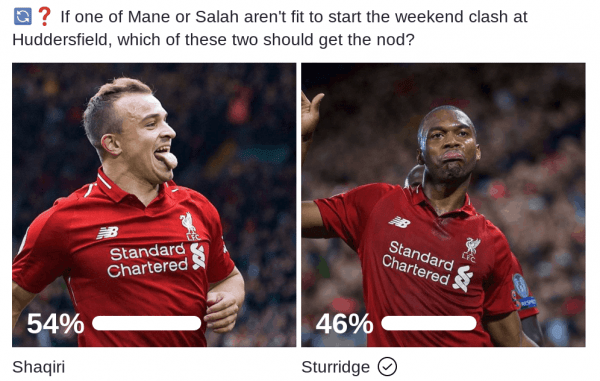 It was far from a one-sided poll, but the Swiss international edged it across more than 13,000 votes on Facebook, 54 per cent to 46.
And on Twitter it was a similar story: 55 per cent went for Shaqiri, with 45 per cent wanting to see Sturridge get his chance to start.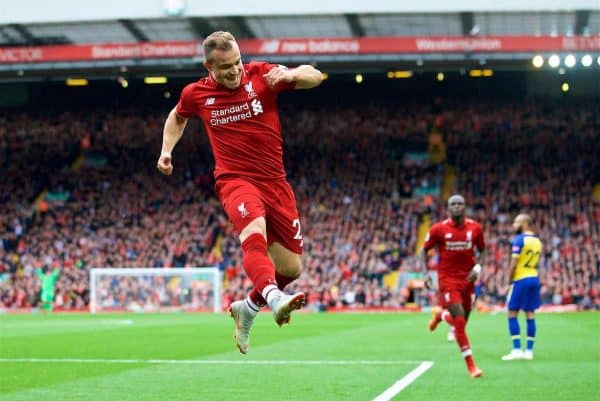 Thus far, Shaqiri has made six appearances for the Reds since signing from Stoke, totalling 191 minutes.
Two starts have come his way, one in the League Cup defeat to Chelsea and one in the Premier League win over Southampton—though he was subbed off at the break there.
Sturridge has yet to start a league game but has played more minutes: 205 across nine appearances, with his starts coming in the Champions League against PSG and the same League Cup defeat.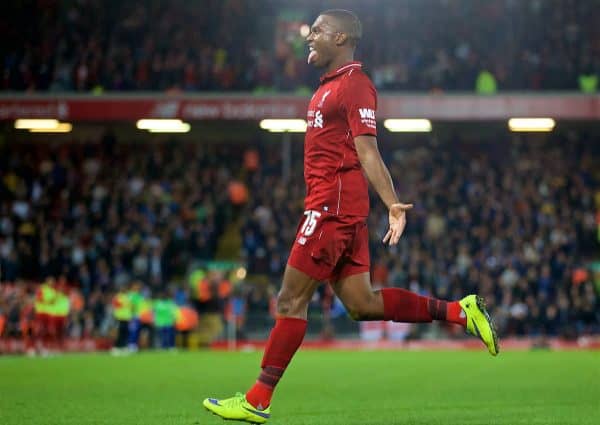 The striker has scored four times so far, averaging a goal every 51 minutes on the pitch, and was named September Player of the Month by fans.
That's apparently not enough to get him the nod if there's only one space up for grabs against Huddersfield—it's Shaqiri who should start, say the supporters!