Trent Alexander-Arnold has made the right-back spot his own at Liverpool, and says he'd be happy to stay there his entire career.
While often deployed in midfield in his youth days, the Academy staff made the decision to re-focus him in defence to aid his chances of breaking through.
As it has transpired, that was a great call to make, with Alexander-Arnold making the most of Nathaniel Clyne's injury last season to really establish himself.
Even so, boss Jurgen Klopp has on one or two occasions pushed Trent further forward into a midfield role, with the 20-year-old mirroring much of the senior squad with an amount of versatility to his game.
Some fans feel his longer-term future could be in midfield on a more regular basis, either holding or in a box-to-box role.
But, now part of the England set-up at right-back too, his position for club and country right now could end up being the one he remains in for good.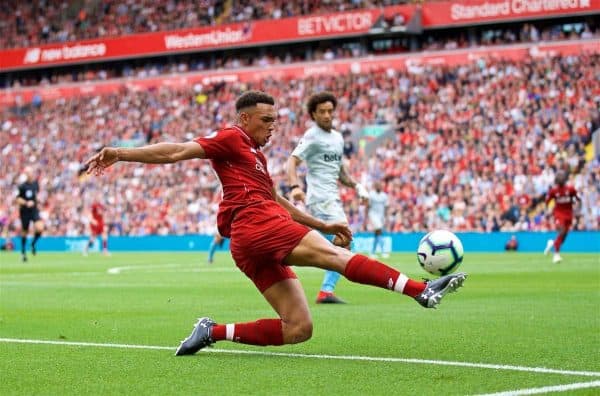 Having learned the role, Alexandar-Arnold now enjoys it immensely, as he told ESPN.
"It's a position that I enjoy and somewhere I love playing. That's my position, and if it's that for the rest of my career then I'll be more than happy to do that.

"It's not something that I focus on. I just try and play where the manager puts me as well as possible.

"It's not important to me where I'm playing, just as long as the manager is happy and trusting me to go out on the pitch. That's all that really matters to me, playing for the club."
The youngster has admitted he's more assured now, a natural consequence of experience, but isn't resting on his laurels.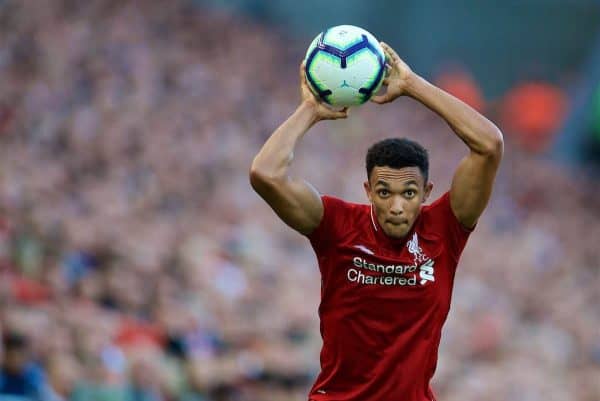 "I think I'm more comfortable than when I first came up as a shy, nervous lad," he went on.
"But I think it's important to not get too comfortable because there's always people that want your position and someone who is hungry and wants to take it off you.
"I think the moment you get comfortable is the moment that people start gaining on you and start taking that position from you."
The Reds return to action at Huddersfield at the weekend and it will be interesting to watch the lineup emerge.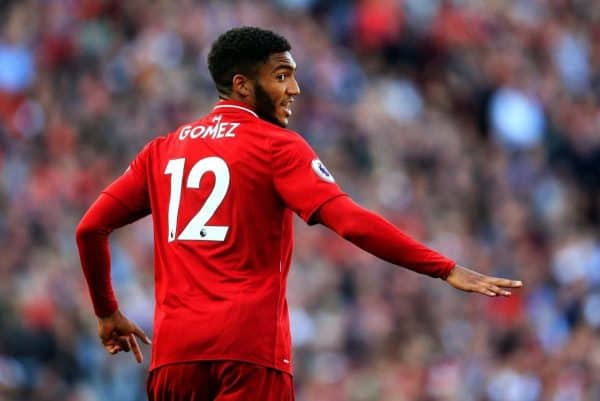 Having been a regular at the start of the season, Alexander-Arnold was left out against Man City, with Joe Gomez moving from centre-back to right-back in his place.
Rotation will be a part of the game for the Reds' first-teamers this season, but Trent has already done more than enough to be assured of a long-term future in the team.
Knowing Alexander-Arnold wants to play the same role for the long term, however, means that the Reds can essentially have the back four locked down for many years to come, and focus on the midfield rebuild without worry of which role Trent may eventually fill.