Steven Scragg looks at what's next for Liverpool after an unsatisfactory, but vaguely predictable, night in the Champions League against Paris Saint-Germain.
Jurgen Klopp needs to think long and hard about what's important in the next fortnight.
I did quite a bit of slagging off of PSG after our opening game of this season's Champions League.
Some people felt I was harsh, but they are fair game for the criticism, as far as I'm concerned. A nouveau riche entity with a passionate support, yet a football club with little in the way of soul.
The worst of the best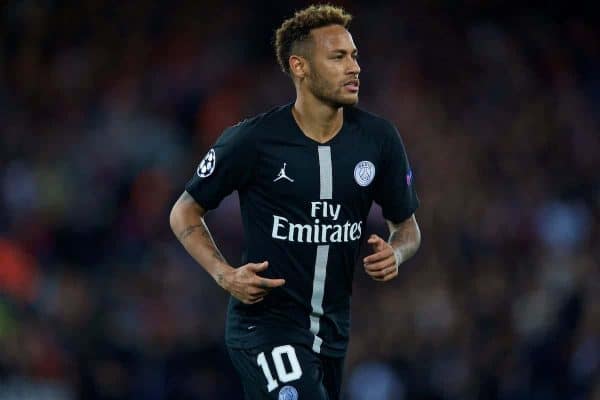 Neymar must be the worst 'best player in the world,' ever.
He preens, he flicks, he plays to the crowd as the ball rolls past him, he scores, he falls over. He's a Cristiano Ronaldo tribute act, basically.
A football club born in 1970. My brother and sister are older than PSG.
For a team which dominated the first half, against a Liverpool stuck in second gear for the duration, blessed by a myopic referee and the most open cheque book in world football, PSG's play-acting and sleight of hand, added to by their strange sense of over-jubilation at the final whistle, was almost a compliment.
They aren't going to be winning the Champions League this season, or any season, soon.
Red perspective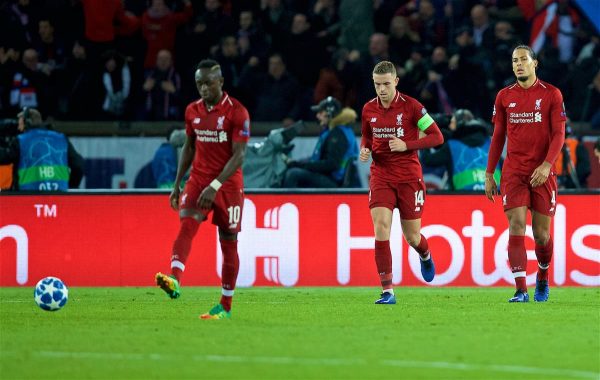 That said, neither are we.
There is something utterly shamefaced about our European efforts this season. 'Cruising along' might be fine and dandy in the Premier League, but you can't do that in the Champions League.
In the Champions League this season we have shown a dreadful sense of entitlement, that is more than a match for anything PSG feel about football in general.
Is it arrogance? Is it indifference?
Take your pick.
You have to earn your shot at European glory. Last season we did exactly that. This season we have tipped up as if we are waiting for a glory we are somehow owed.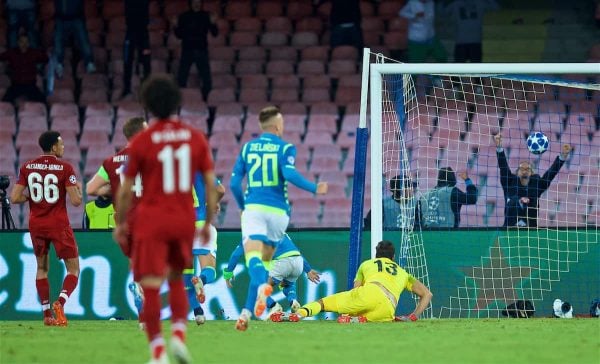 We beat PSG on the opening night and have lost three of the following four games. Paris was awful, as were Belgrade and Naples.
Tag on Kyiv and Rome at the end of last season and it makes for a grim run on our travels in Europe, since we won at Man City in the 2017/18 quarter finals, in April.
What is it exactly?
Do we miss the touchline input of Zeljko Buvac?
Do we miss the on-pitch input of Alex Oxlade-Chamberlain?
This was always going to be a difficult European campaign. We don't tend to respond well in Europe the season after reaching the final. We were then dealt one of the hardest groups in the draw for good measure.
Priorities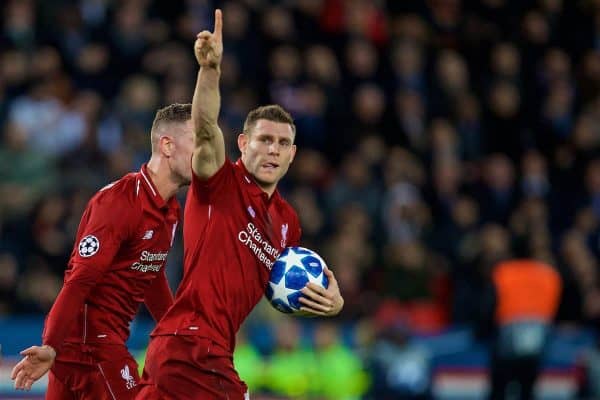 I suggested earlier in the season that we should prioritise the Premier League over the Champions League.
Partly because I felt something like this was on the horizon in Europe and partly because I felt—and still feel—that we are capable of winning the Premier League title this season, if we focus intently enough upon it.
Over-stretching ourselves in an insipid European campaign, then rearranging the squad chairs domestically, does us no favours.
On the back of this loss at the Parc des Princes, we now must be strong and business-like in Sunday's Merseyside derby.
We aren't really prioritising the Premier League, however. We are gambling with the Premier League and not even getting the European perks to show for it.
This is the point of time where we need to stand up and be insistent upon the direction our season is to take.

The Europa League would be a disastrous deviation for us.
Playing Thursday-Sunday-Thursday, or Thursday-Monday-Thursday, will send us off-track domestically.
We either need to navigate ourselves a way past Napoli and limp into the last 16 of the Champions League, or hope that Red Star Belgrade eclipse us into 4th place in Group C.
I don't downplay the importance of the Europa League there. The prize in winning the Europa League is a place in next season's Champions League and one of the most beautiful trophies football has to offer.
Yet, there is a time and a place for the many various cup competitions the game of football tempts you with.
There is a time in the development of a football team when angling to win the Europa League makes sense. There is a time in the development of a football team when angling to win the League Cup makes sense.
2015/16 was the time for that. When we were in no fit state to challenge for the Premier League title.
Definitive answers

The next fortnight will shape the rest of the season.
Everton on Sunday, away trips to Burnley and Bournemouth to follow, then the definitive answer to which direction Europe takes us when Napoli return to Anfield for an evening of edginess.
The next fortnight is where we decide our season is going.