So much has changed so quickly for Joe Gomez, now a key starter for Liverpool and a first-choice at international level, that neither manager can do without him.
A year ago, Gomez remained on the fringes at Anfield: talented, but still fighting to make a spot his own and in a regular battle for game time.
Nathaniel Clyne's long-term absence saw him dovetail at right-back with Trent Alexander-Arnold, but this summer it was centre-backs who were missing—and Gomez grasped his opportunity firmly.
The No. 12 has played more than 1,200 minutes this season already—mostly in the centre of defence—the seventh-highest tally in the Liverpool squad.
While still learning to an extent, he is now finally in his natural role and impressing on a weekly basis, looking a perfect foil for Virgil van Dijk and keeping Dejan Lovren, Champions League and World Cup finalist, out of the team more often than not.
Right now, Gomez is with England, and his manager there made a brief comment in the lead-up to the national team games which highlight just how much he is thought of.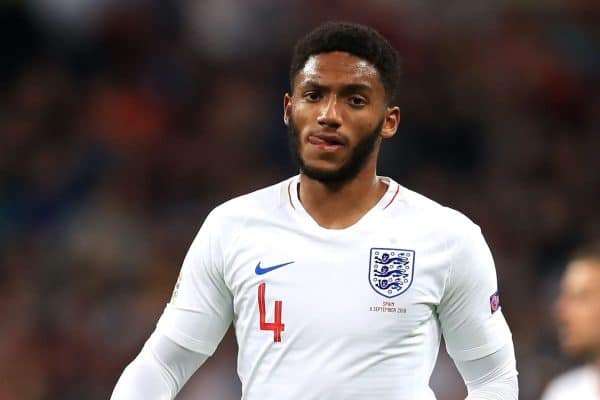 "Joe, we've modified (his training) in the early part of the week just to make sure that we give him the best chance for being involved on Sunday."
So said Gareth Southgate, per the Mirror.
The telling line comes in the England boss wanting his best team, his strongest XI, available for Sunday: the Nations League match against Croatia.
There's no question that Gomez comes into that category now, a stand-out for the Reds and indeed across the Premier League in 2018/19.
Jurgen Klopp, too, has given an insight—directly and indirectly—as to how important the 21-year-old is now.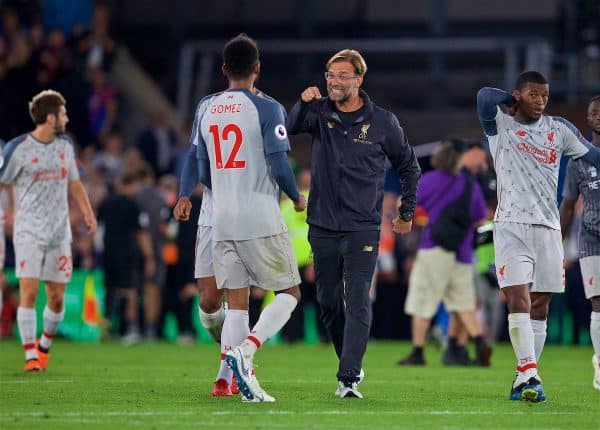 After the win against Brighton back in August, he hailed Gomez for responding well to being singled out.
"He has been very good and today was a big test. Obviously Brighton thought 'let's pick Joe Gomez for the long ball challenge with Murray' and Joe did really well.
"He is a good footballer. I like how his confidence is growing as well. His speed is good, and there are a lot of nice things for us."
A new contract is reportedly in the offing for the No. 12, which perhaps highlights most of all how fast and far he has come: he did, after all, only sign his last extension in January 2017.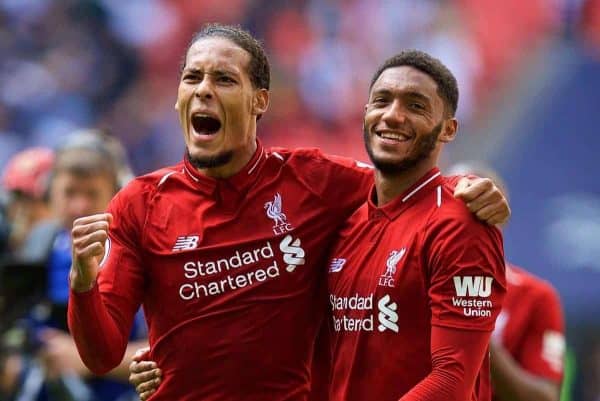 "He has a big future here at Liverpool, no doubt about that. Joe is a very important part of the squad," Klopp said recently.
Considering only as recently as pre-season there was no real suggestion Gomez would be a first-team regular, let alone as centre-back, it's an incredible rise borne entirely of his own performances.