Sadio Mane signed a new long-term deal with Liverpool on Thursday, with manager Jurgen Klopp hailing a player he feels every club in Europe would want.
A key member of the Reds' attack, Mane has followed team-mates Roberto Firmino and Mohamed Salah in committing his long-term future to Anfield.
Now with a deal ready to sign until 2023, Mane can continue to showcase his abilities and importance to the team over the coming seasons.
Klopp was clearly delighted that his No. 10 was keen to commit, telling LiverpoolFC.com exactly why the Senegalese star is such a vital member of the side.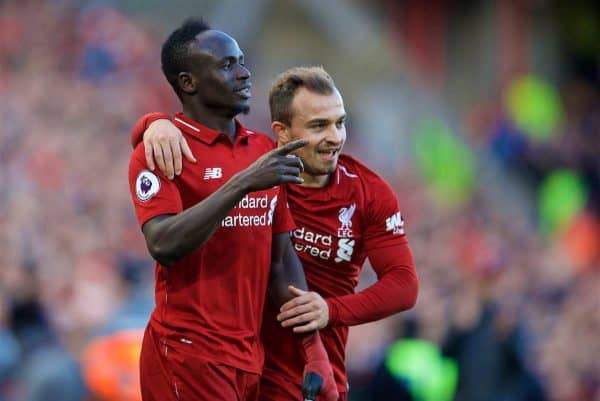 "I can't think of a single club anywhere in Europe that wouldn't want a player like Sadio available to them, so the fact he wants to remain with us says something about where we are currently.

"He is a such an important member of our team and squad. He radiates joy and I think this is reflected in his performances and impact on the pitch.

"The only criticism I could ever have of Sadio is that maybe at times he is the only one not to see just how good he is – but as an attacking player he is the complete package."
Mane was the Reds' most important player in his first season after arriving from Southampton, perhaps alongside Philippe Coutinho, and he has gone from strength to strength since then.
A haul of 20 goals last season already looks within touching distance for 2018/19—he has seven so far in all competitions—and Mane will help drive the search for silverware, says Klopp.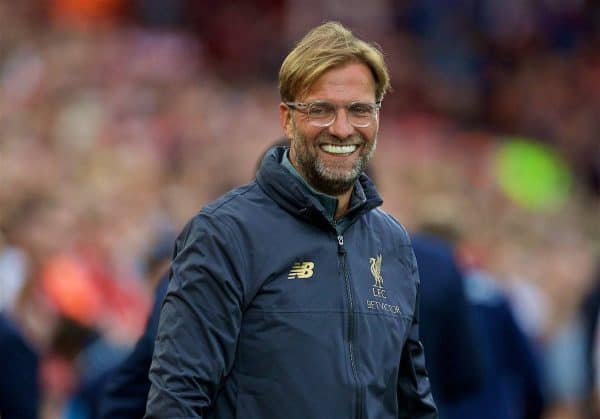 "He made a big impact when he first arrived, but if anything he's got better and better each season. His trajectory has only been upwards in terms of his level and his contribution.
"I know his teammates will be as delighted as we are and also the supporters.
"Maybe the other thing which is lost on some who don't know Sadio is just how ambitious and hungry he is to achieve things and be successful. He is more driven than I think many will be aware of."
With all three front men now tied down to long-term deals, Reds fans will be hoping they rediscover top form soon.
Liverpool are challenging for the Premier League title and have two big Champions League matches on the horizon, but by common consent, there's yet another gear to go in terms of style and goalscoring threat.
Mane being happy, secure and fully committed to the cause will only enhance the chances of that extra level of quality being found.