A bronze bust of Liverpool Football Club's founder, John Houlding, has been installed at Anfield.
Supporters will be able to see the statue, which depicts Houlding in his mayoral attire, on 96 Avenue.
The bronze, which stands just under 7ft tall, has been created by Liverpool sculptor Tom Murphy, who also created the world famous Shankly statue which sits outside the Kop and has become a landmark in its own right.
The creation of Houlding's memorial was begun as part of the Club's 125th-anniversary celebrations last season and has been in development for almost 12 months.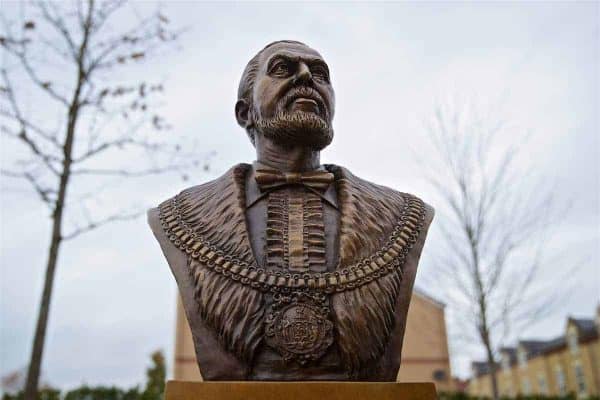 LFC chief executive Peter Moore said: "We didn't have any symbol at Anfield that was a representation of our Founder that our supporters could see and touch and reflect upon.
"The project of creating the bronze began in our 125th season, 125 years is long time and it was all started by this man – without him, football on Merseyside certainly wouldn't be what it is today.
"I hope our supporters take the time to go and visit Mr Houlding as he looks proudly upon our Main Stand."
Houlding officially created Liverpool Football Club on 3rd June 1892 following a dispute with Everton who played at Anfield, the ground he owned. Everton left and Houlding found new players to create a team to play at his ground – Liverpool Football Club was born.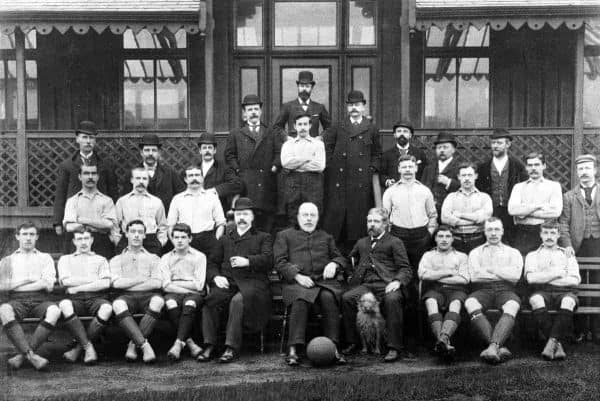 Houlding was not only the founder of the Reds, he was a businessman and Lord Mayor of Liverpool from 1897 to 1898. He died in the South of France in 1902 after a lengthy illness.
"There are very few pictures of John Houlding in existence so I did a lot of research around the style of dress that would have been worn at the time," explained sculptor Murphy.
"I was also lucky enough to be able to visit the Town Hall to understand the detail of the mayoral chain which can be seen around his neck. He was a really interesting person to work on and completely different from the Shankly statue."
Reds can visit see the bronze of John Houlding on 96 Avenue from 9th November. An official unveiling ceremony will be held in the near future.