With Jurgen Klopp experimenting with different duties for Mohamed Salah and Roberto Firmino this season, Liverpool fans have had their say on their best roles.
The Reds steamrolled their opponents last term in a 4-3-3 system, but this time out the manager has opted for a more controlled approach.
This has seen him alternate between that formation and a new-look 4-2-3-1, with the latter typically seeing Firmino deployed in the No. 10 role with Salah moving up front.
It is questionable whether this gets the best out of two players who scored 71 goals between them in their previous roles in 2017/18.
But this seems to be the approach Klopp will keep faith in, and reacting to a series of polls on the This is Anfield accounts on Facebook and Twitter, Liverpool fans were largely agreed.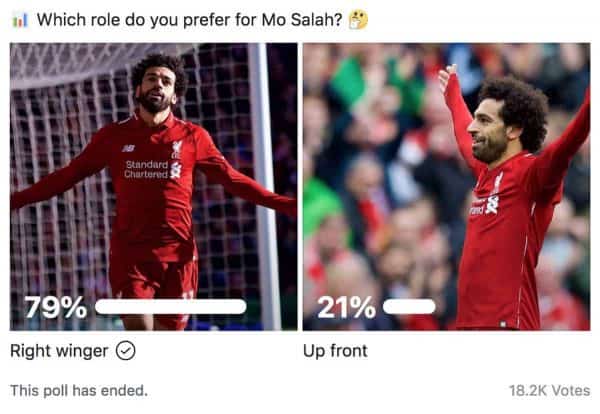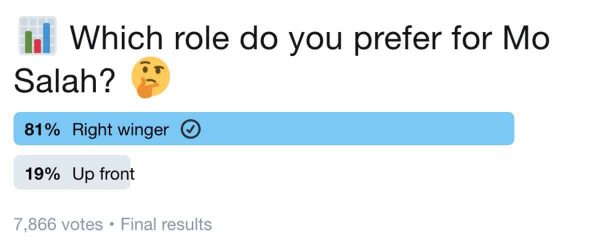 Of the 18,200 supporters to vote on Facebook, 79 percent deemed Salah to be at his best on the right wing, with this also backed by 81 percent of 7,866 voters on Twitter.
"If it ain't broke, don't fix it, and it wasn't broke," Pete Davies wrote, while Salim Chowdhury simply reminded that his chant has him "running down the wing."
Interestingly, many voting for Salah to return to the flanks argued that this should largely be due to Firmino's lack of efficiency in the No. 10, with Eamonn Hutchinson writing that "having him up front is killing" the Brazilian.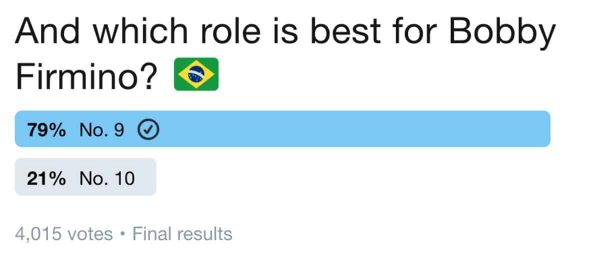 And unsurprisingly, a majority deemed Firmino's best position to be as a No. 9, with 74 percent of 14,200 voters on Facebook and 79 percent of 4,015 on Twitter in agreement.
"One of the best false nines in the world," Adam James Smith attested. "So underrated. The heartbeat of our attack."
Daniel Lee suggested Xherdan Shaqiri should move into his role in the 4-2-3-1, writing "if Shaq is being treated and rewarded like he should be, then he would be a starting 10 and Bobby does what he does best as a high-pressing 9."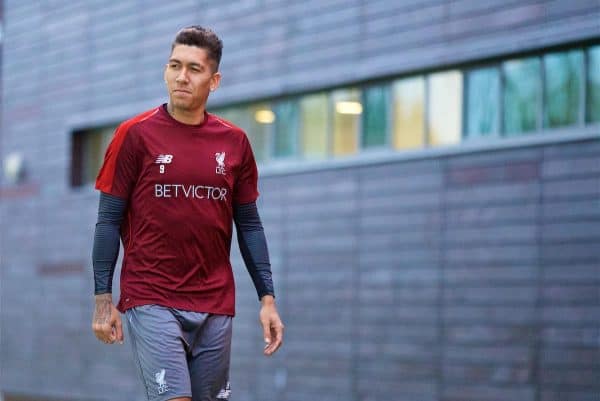 However, Lutendo Ragimana argued that Klopp could be reverting to the role that saw Firmino make his name at Hoffenheim, describing him as "a natural No. 10."
"I'd rather he played No. 10 and we bought in a clinical striker," wrote Ste Foston, looking to the transfer market.
"We need some creativity behind the front three and Bobby is smart enough for it."
Klopp is unlikely to make any signings in January, with the manager widely expected to enjoy a quiet winter window, and this could see him stick with Firmino and Salah in their new roles.
Of course, the manager's view is the most important, and it remains early days for the 4-2-3-1, but it's clear supporters aren't wholly convinced so far.