Liverpool lost 2-1 to PSG to leave the Reds needing a big final group stage performance against Napoli to progress to the Champions League last 16.
Jurgen Klopp's side started slowly and never quite recovered in Paris, falling two goals behind before James Milner's penalty reduced the deficit.
Despite dominating possession in the second half, the Reds rarely threatened to find an equaliser and now must beat Napoli. A win by two clear goals will be enough to progress, though other permutations also exist.
After a difficult night in Paris, not too many Liverpool players came out with much credit and fans were disappointed with team selection in some quarters, too.
This Is Anfield trio Matt Ladson (@mattladson) , Chris Williams (@Chris78Williams) and Karl Matchett (@karlmatchett) air their views on the game, the key positives and negatives and debate where the Reds go from here in midfield.
The good…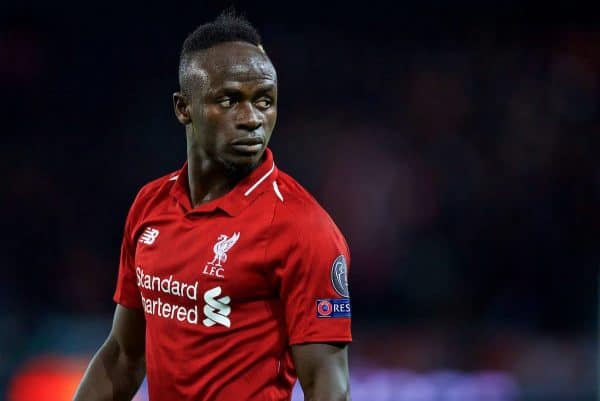 MATT: Not much was good was it!
Alisson at least made some good saves and Robertson did well again. Mane at least tried to make things happen, but bar those three and Van Dijk, the rest were well below par.
There's very little else positive I can find.
CHRIS: The second was a marked improvement on the first 45.
Once Liverpool had some belief in themselves to go forward, PSG were on the backfoot and looked vulnerable, especially to the pace of Mane—unfortunately we didn't capitalise on that vulnerability enough, which we'll come to later…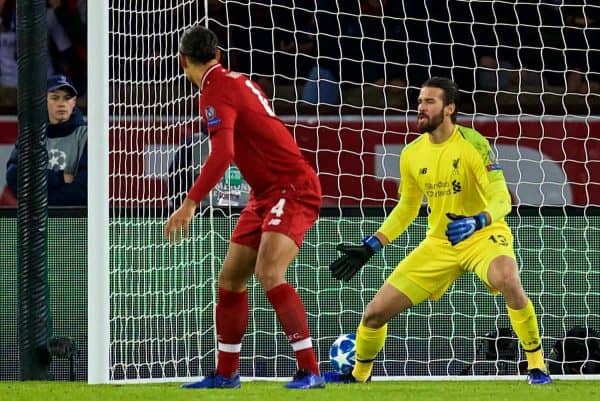 KARL: Slim pickings, as evidenced from the sentence apiece from the guys above!
Alisson was probably the pick of the bunch, which while it didn't make a difference this time in the outcome, it kept the Reds in the game and highlights the value of having an elite player in that position.
It doesn't seem to be a popular opinion, but I also thought Milner did a good job, even in the first half.
Obviously he's not technically near the likes of Verratti, but he did what we needed: supported the channel with runs, clattered one or two of their players and, of course, netted the pen.
The bad…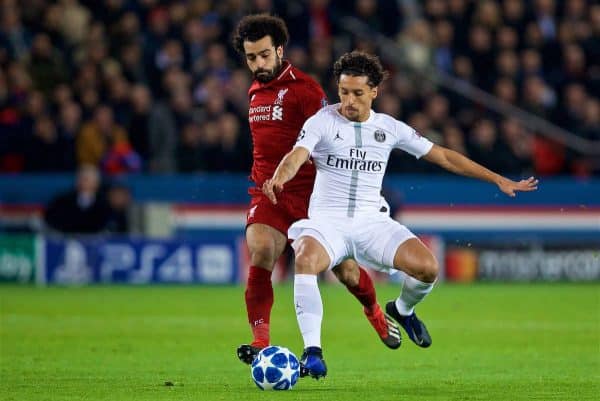 MATT: Plenty. Personally I thought Salah was absolutely woeful, a complete shadow of the player last season, easily snuffed out by a defence which really we should have given more problems to.
But the major issue was, of course, the midfield.
Henderson was absolutely awful; uninspiring, pedestrian, too many safe passes, absolutely no invention. The list can go on.
So many times in the second half on turnovers in possession he slowed the play down and wasted an opportunity to turn PSG's defence around and get them running towards their own goal. More on the midfield later…
The decision to play 4-3-3 and with that midfield trio made sense in some respects, but it created issues where players such as Firmino appeared lost with a changed role from their one in the 4-2-3-1.
I don't think Gomez as a right-back works any more either.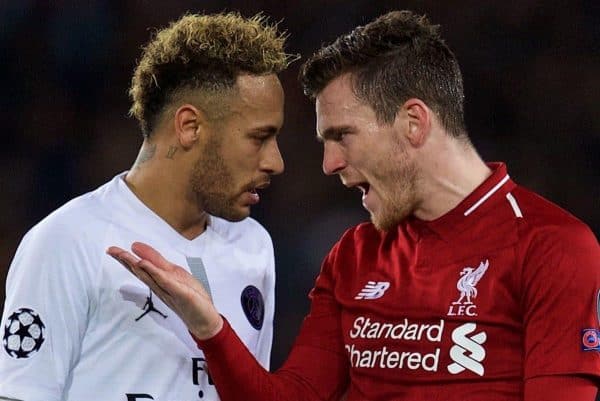 What else? Oh, the ref, of course. How he was trying to give a corner on the penalty is bewildering, while the no red card for Veratti is another reason VAR can't come soon enough.
As for PSG, what a horrible club.
Neymar is everything that's wrong with a modern footballer. Doing flicks and tricks when the game wasn't won, then celebrating post-match like they'd won a cup final when they could still get knocked out. Bizarre.
CHRIS: Liverpool's mental approach to the game cost them, as at half-time the game was effectively lost even though we'd managed to claw back a goal.
By allowing Neymar the space and time in midfield which we did, it gave Liverpool a mountain to climb after the break.
It's no secret that Neymar will use every trick in the book to drive his team forward, however, the space he found in between Gomez and Milner was unacceptable and allowed PSG to go into a commanding lead.
Liverpool were at times woeful in possession and their decision making was as bad as we've seen in the last 12 months.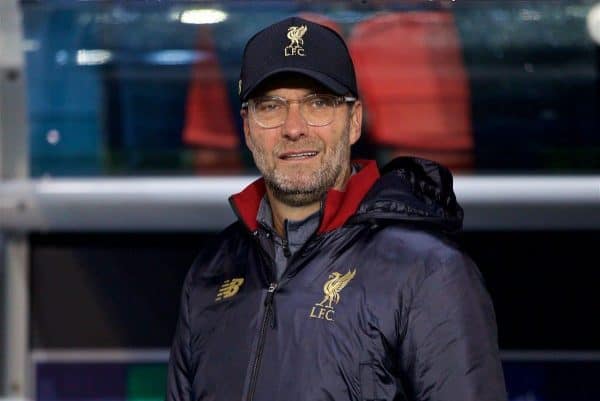 KARL: I'll agree with the boys above on individuals: Salah was anonymous and resorted to Neymar's tactic of diving; Henderson was beyond dire and Lovren was hilariously bad, constantly out of position and utterly incapable of stopping his man one-vs.-one.
But most disappointing was that we had nothing to offer second half even when we kept PSG penned back.
There was no creativity, none of the subs had an impact, the goalkeeper simply wasn't tested.
Klopp got his XI wrong and his set-up away from home in the Champions League this season simply hasn't been good enough.
…and what's the immediate-term solution to Liverpool's midfield muddle?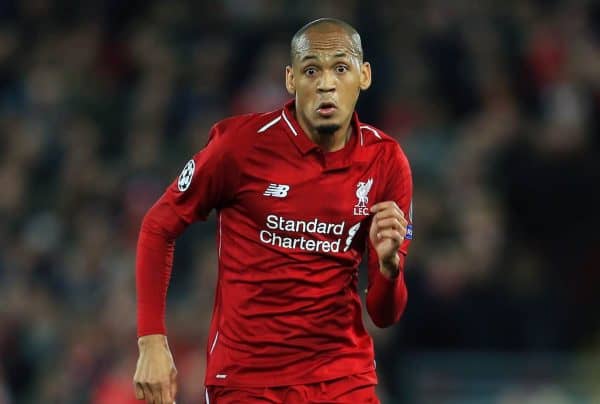 MATT: The solution is not easy, because clearly Fabinho and Keita aren't quite ready. We need Shaqiri in the team, which seemingly means we need 4-2-3-1, at least in Klopp's eyes.
So it's the two left. Wijnaldum would be one for me, with either Fabinho or Keita alongside him: Fabinho in tougher games, Keita in more winnable fixtures.
Henderson has never worked in a 4-2-3-1 going back to the Rodgers and Dalglish days.
CHRIS: Fabinho and Keita need to step up to the plate. While both talented they need to show what's required to play for Liverpool.
Likewise, those entrusted to run as a three in midfield aren't able to offer the speed that's required, so a formation change to 4-2-3-1 is required, with Shaqiri as the No.10 and Firmino as the No.9 and Salah back to wide right.
The double pivot must contain one defensive and one attack-mind player, it can't contain two similar players such as Milner and Henderson.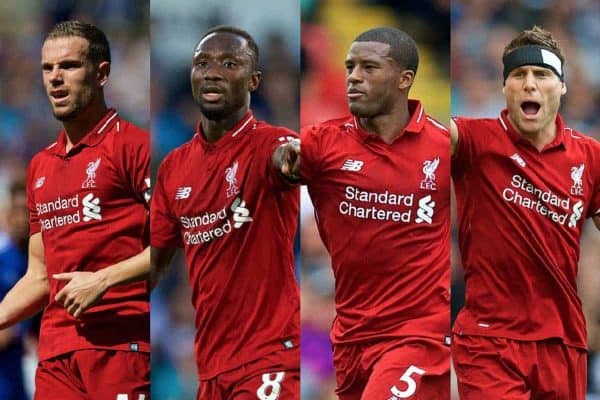 KARL: I'm similarly inclined to go 4-2-3-1 more regularly. It's not just about the personnel, but the team approach: we're not swashbuckling, press-and-counter right now; the forwards aren't creating their own chances as they did last year.
So, to counter that and be the solid-but-successful side such as against Watford, it should be the double-pivot midfield and an extra attacking body. I also think we defend well when we drop off the ball to a flat four midfield, which is easily done, leaving two up top.
Fabinho and Wijnaldum would start for me, with Keita and Milner then next in line to get chances to establish themselves.
That's following the form guide, though for the next immediate game, Everton, I'd be inclined to see Wijnaldum released to attack further forward.