FIFA 19 fever has already gripped plenty of gamers as they look to play as the Reds—but some stats on Liverpool players' attributes are bafflingly low.
Remember the look on Daniel Sturridge's face when he found out he was slower than expected on FIFA 18?
Well, he's not going to be overly happy with the new version, either—his pace has dropped again this term, according to the producers.
He might be surprised, but Reds fans probably won't be, given how he compares on the pitch to the likes of Sadio Mane and Mohamed Salah.
That said, there are other players whose stats might well cause an amount of incredulity and frustration, particularly when compared to team-mates or Premier League rivals.
All attributes have a maximum rating of 99.
Roberto Firmino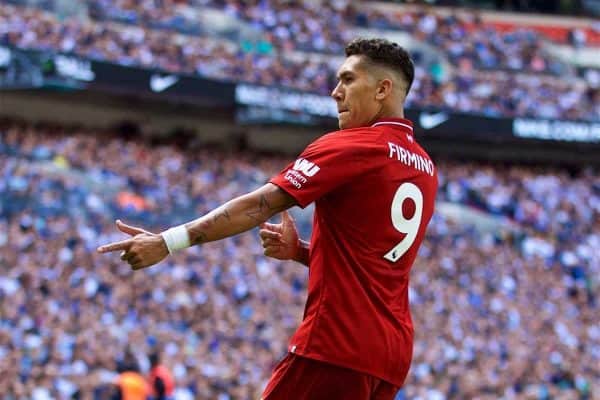 Think of Roberto Firmino. What comes to mind? Chief among his traits have to be his work rate and what he brings to the attack beyond merely in-the-box finishing.
A typical moment of class from the Brazilian might see him closing down an opponent, winning back possession—then immediately pinging a 25-yard pass through the defence, freeing one of his attacking team-mates to run in on goal.
Which makes three of his attributes in particular rather eye-catching…and not in a good way.
His standing tackle rating is just 64, while interceptions is rated even lower, at 58.
Even Firmino's long pass rating is on the low side at 75.
While we're on the subject, one rating of Sturridge's which should be higher is the same: a long pass rating of 62 doesn't do him justice.
Joe Gomez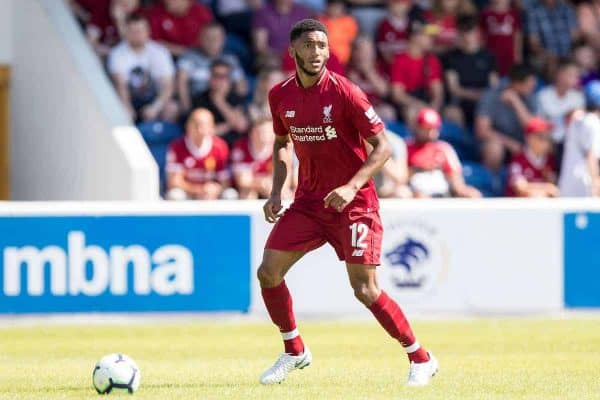 Unfortunately, it tends to be the case that young players' ratings are a year behind: by the time they've shown they've taken a huge step forward in the current campaign, the game is already released.
In FIFA 19, certain areas of the game will see Gomez's stats improved with special release cards, but his 'normal' stats are scandalously low for a defender of his ability.
His interceptions are rated at 77, an area he has shone in at the back this term, while he's also supremely confident in possession.
Which makes the trio of ball control (68), dribbling (67) and composure (65) rather galling to see.
Naby Keita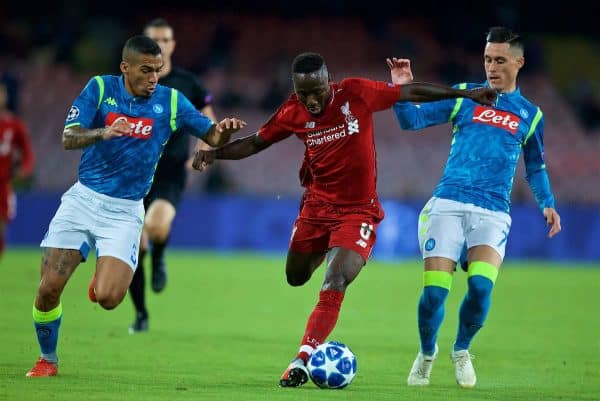 As with Firmino, think of a typical moment of Naby Keita action: he'll help win back possession, then surge forward to set up a counter-attack.
We haven't seen him at his consistent best in a Liverpool shirt yet, but there have been enough hints to prove what he's good at.
As a ball-winning midfielder, then, it's rather absurd to see him weigh in with a stand tackle rating of 62 and his strength capped at 58.
By comparison, that's a lower strength rating than Premier League heavyweights Lewis Cook of Bournemouth (63), Chelsea's Cesc Fabregas (61) and…team-mate Adam Lallana (64).
Finally, and most unbelievably, Keita's sprint speed rating is 60.
Joel Matip's is 69.
Trent Alexander-Arnold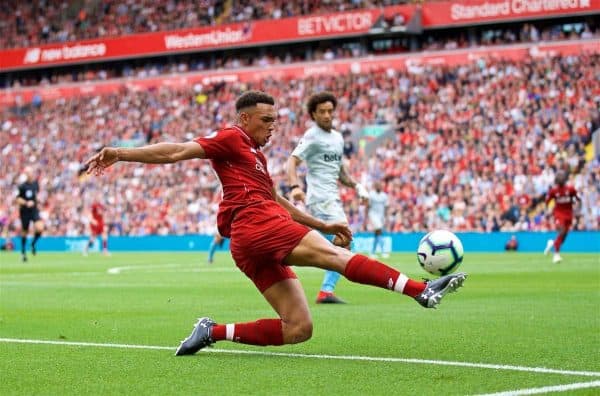 Trent Alexander-Arnold faces some of the same issues as Gomez in that he is maturing and improving quicker than game stats can be updated.
We can't have too many complaints at his individual statistics as a result, but one or two still look on the low side considering what he shows on a regular basis.
As a regular set-piece taker for club and country, his free kick accuracy rating of 74 is surely due a bump.
And ball control of 72, really? There aren't too many players in the top flight with a better first touch and ability to manipulate the ball under pressure, certainly not in his position.
Xherdan Shaqiri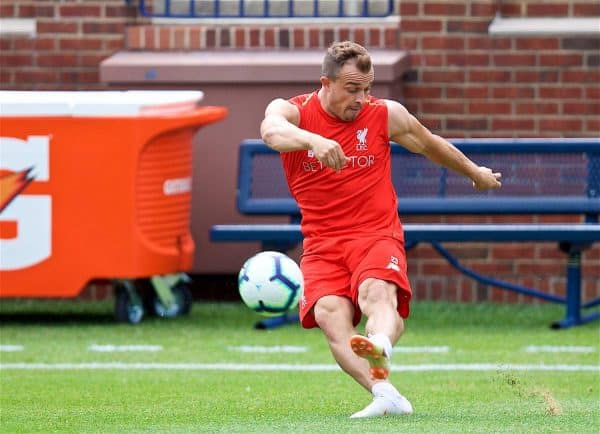 Look at that photo. Look at those calves. Arguably, FIFA stats don't go high enough to calculate Xherdan Shaqiri's true strength levels, but still…73?
We're yet to see him knocked off the ball this year and his upper-body power is as impressive as the girth of those sock-stretchers he calls legs.
After the weekend and his superbly taken goal, there's also a case to be made for upping both his volleys (76) and his finishing (71).
And the final word goes to James Milner: surely his penalties should be up in the 90s, not a meagre 83!