The buildup to Thursday's title clash between Liverpool and Man City is set to dominate the next four days, and Pep Guardiola has already started the so-called mind games.
The City boss, speaking after his side won 3-1 at Southampton on Sunday, says that Liverpool are "maybe the best team in Europe or the world right now."
While Guardiola may well be correct with his assessment, given that Jurgen Klopp's side are unbeaten in 20 Premier League games so far this season, his words are clearly intended to put the pressure on the Reds.
"The problem is the other team is fantastic," Guardiola told BBC Sport.
"[Liverpool are] maybe the best team in Europe or the world right now and in top form."
"You have to accept it. All we can do is do our job, play our games and after that we will see."
Klopp's side end 2018 seven points clear of last season's record-breaking City side, and Thursday's clash at the Etihad Stadium could see them take a huge step towards the title.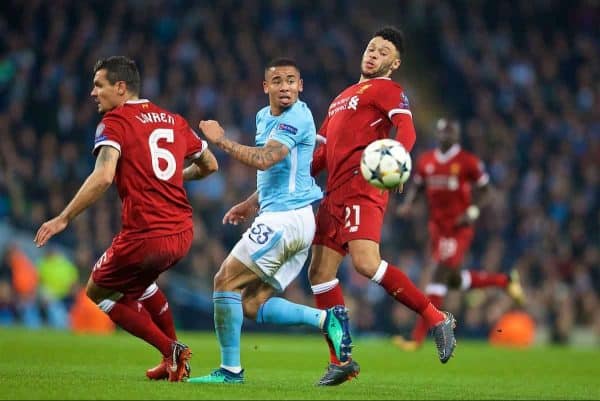 "With the position of Liverpool, if we drop points then it is over, it is finished; it would be almost impossible," said Guardiola in his post-match press conference.
"Of course they are going to drop points but not too many. If you want to be there as far as possible until the end we have to remember what happened last season, and this as well, apart from the last few days."
Liverpool beat City three times last season, once in the Premier League and twice in the Champions League, but suffered a 5-0 defeat in the league encounter at the Etihad after the early dismissal of Sadio Mane.
"We are not here to send a message, Liverpool know what they have to do, we know what we have to do on Thursday," said Guardiola.
"I know the distance is big, seven points, especially because they're so solid and consistent. But we're at home, hopefully our extra help from our people at the Etihad can help, they can support us.
"In the winter break everyone loses games, except for Liverpool in this period, but everyone drops points, that's normal."