Liverpool's 5-1 win over Arsenal put them nine points clear at the top of the Premier League, with a number of interesting stats emerging from the game.
Jurgen Klopp's side were rampant against the Gunners, coming from behind at Anfield to secure their latest three points.
Roberto Firmino's hat-trick was added to by goals from Sadio Mane and Mohamed Salah, as Liverpool's chances of title glory were enhanced greatly.
Here are five of the best statistics from Liverpool's latest victory.
Bobby Tops the Charts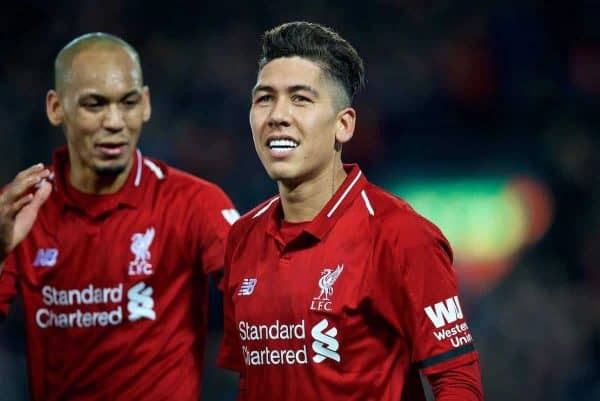 Firmino registered his maiden hat-trick for the Reds, scoring his first Premier League goals at Anfield since April against Bournemouth.
The Brazilian's second was one of Liverpool's goals of the season, as he weaved through Arsenal's defence before firing home.
The 27-year-old's treble means he is now the highest-scoring Brazilian in Premier League history, with 43 goals to his name.
Former Liverpool man Philippe Coutinho originally held the record with 41.
Rare Anfield Deficit Overcome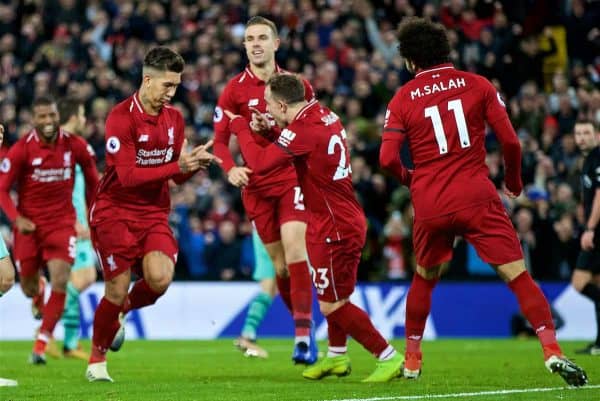 When Ainsley Maitland-Niles put Arsenal 1-0 up early on, the Anfield crowd was almost shocked by what it had just witnessed.
There's a reason for that.
It was the first time in 364 days that Liverpool have gone behind at home in the league, dating back to Jamie Vardy opening the scoring for Leicester City in an eventual 2-1 win for Klopp's men.
The manner in which the Reds responded almost immediately was the stuff of champions and they remain undefeated at home in the league since April 2017 (31 matches).
That's their joint-third longest run in history.
Front Three on a Par with Last Season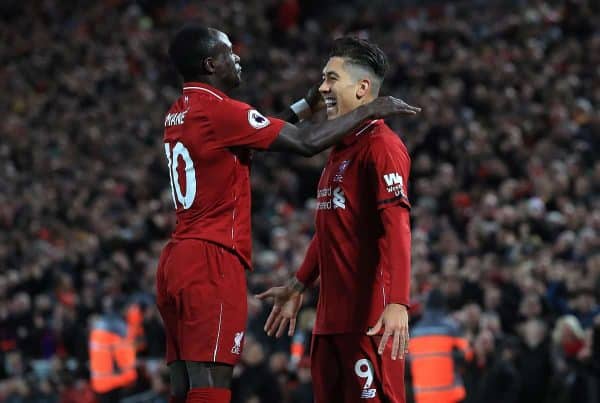 Liverpool's attack has actually been criticised at times this season, due to Klopp adopting a more pragmatic approach.
The general consensus has been that Mane, Salah and Firmino have not been as potent as they were this time last year, but their goalscoring feats suggest otherwise.
The trio scored all five of the Reds' goals between them on Saturday, taking their combined tally to 28 in the league.
That was exactly the same at this point in 2017/18, going to show that they are equally devastating this time around.
Alisson's Remarkable Stat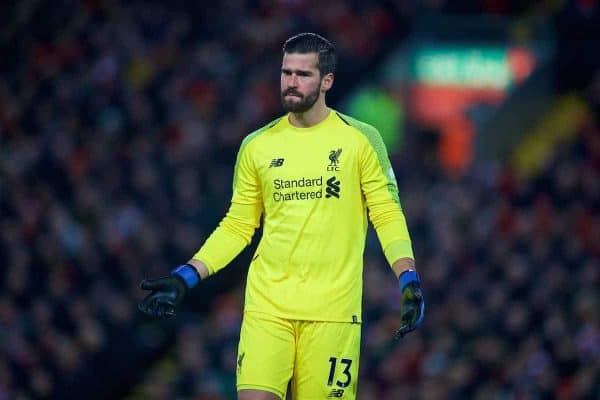 Liverpool's defensive record this season has been almost hard to comprehend, with just eight league goals conceded in 20 games.
The Reds' new-found brilliance at the back is highlighted by an eye-opening statistic regarding Alisson, whose wonderful distribution was on show against Arsenal in the lead-up to Salah winning the first-half penalty.
The Brazilian has conceded 10 goals at Anfield in 2018—five of those were for Roma when Liverpool ran out 5-2 winners in the Champions League in April.
To have let in the same number of goals in 90 minutes as he has in nine home matches for Liverpool is quite remarkable.
Record-Breaking December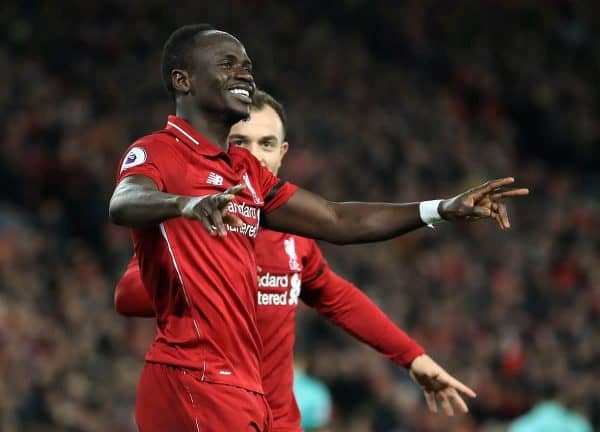 Saturday's win was Liverpool's eighth of an incredible December—a record number of victories in a single month for the Reds.
It all started with that unforgettable 1-0 win over Everton, which is a day that feels pivotal in the title race, given the nature of Divock Origi's winner.
Burnley and Bournemouth were then overcome away from home, Napoli were defeated in the Champions League and Man United were comfortably beaten in the league.
A tricky trip to Wolves saw Liverpool run out 2-0 winners, before the latest triumphs over Newcastle and Arsenal.
This is extraordinary form from the Reds, with a 100 percent winning record secured for the month. Let's hope it continues into 2019.