Joe Gomez has signed a new six-year deal with Liverpool, with the club rewarding the 21-year-old's significant progress since his move from Charlton in 2015.
Gomez has made great strides since overcoming a serious ACL injury shortly after Jurgen Klopp's appointment, and is now establishing himself as one of the most promising defenders in Europe.
Alongside Virgil van Dijk, he has formed the Premier League's most solid centre-back pairing this season, playing a key role in the Reds conceding just six goals so far.
It comes as a major boost, therefore, that the club have confirmed on Monday morning that Gomez has put pen to paper on a new deal that will keep him at Anfield until at least 2024.
"Signing this new deal means the world to me," he told LiverpoolFC.com.
"I've been at the club a few years now and have had the pleasure to play for Liverpool and experience what that means, so I am delighted to get the chance to extend my contract here.
"I love the club, I love playing and learning here, and I am happy for that to continue."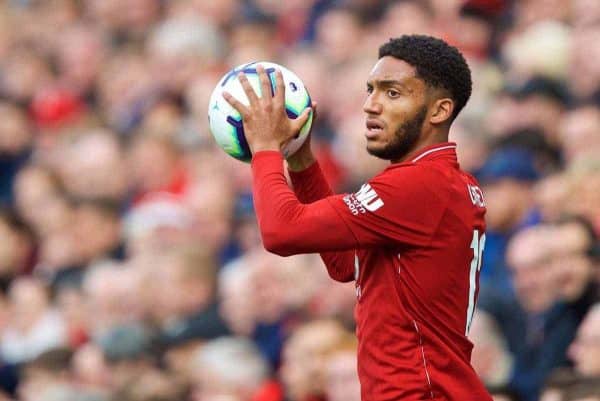 Given Gomez's growing reputation, it could have been a concern that a top side on the continent could have developed an interest, but signing a six-year deal suggests he's not looking to move on any time soon.
Interestingly, unlike the likes of Mohamed Salah, Sadio Mane and Roberto Firmino when they recently extended their terms with the club, Gomez is tied down long beyond Klopp's expected tenure.
The manager is currently contracted to the end of the 2021/22 campaign, with many of his key players signing until 2023, which provides a timely opportunity to consider their futures if he does depart after seven years on Merseyside.
Gomez, however, has committed until he is 27, by which point if he continues his progress he could be one of the best centre-backs in world football.
The Catford native has made 59 appearances for Liverpool so far, but is currently sidelined with a fractured leg that is set to keep him out for up to six weeks.