Despite scoring a hat-trick in Liverpool's 4-0 win at Bournemouth, Mohamed Salah insisted James Milner deserved the post-match recognition.
The Egyptian King netted his second treble for the club in a blistering performance as Jurgen Klopp's No. 9 at Dean Court, with his two goals after half-time particularly impressive.
Though his opener came from an offside position, his second-half double were top class, making a mockery of the Cherries' back line—with centre-back Steve Cook's own goal compounding a miserable afternoon.
But while Salah was the clear standout in a 10-out-of-10 performance, he showed his humility as he fulfilled his post-match duties alongside Milner with Sky Sports.
Handed the Man of the Match award, the 26-year-old said he couldn't accept it, instead giving it to Milner, who became only the 13th player to make 500 appearances in the Premier League, being the second-youngest to do so.
"I have to congratulate him for his amazing career, he deserves it today," Salah said.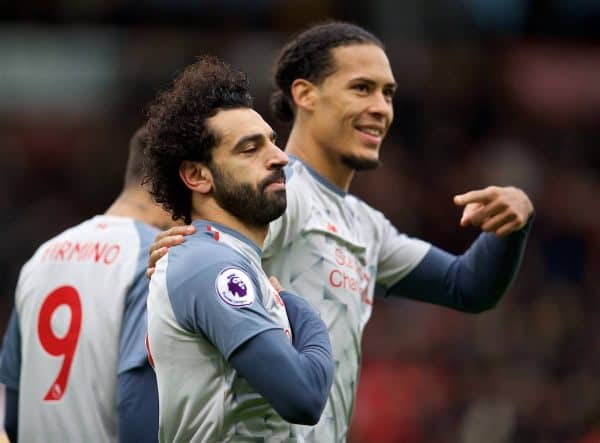 However, Salah did acknowledged that it was a perfect afternoon for him, in a season that has seen him struggle to match impossible expectations after his 44-goal campaign last time out.
"It's not a bad way [to get back to top-scoring form] at all!" he conceded.
"Top of the table, scored three goals, fantastic win today and a clean sheet.
"My expectation was very high, but I know everyone's expectations for me are also very high.
"But as I said before, the most important thing is we are top of the table."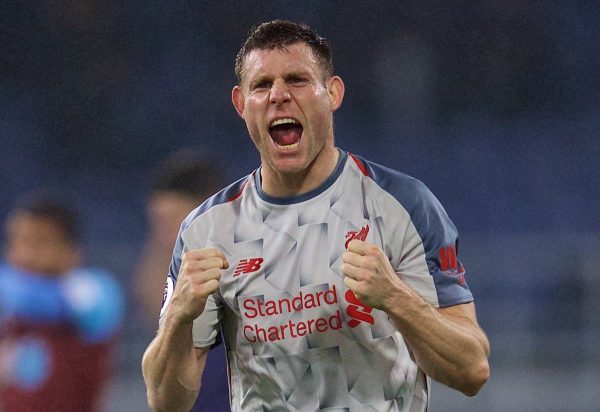 Milner reflected this in his own assessment, though the veteran—who turned out at right-back on Saturday—didn't agree that it was Liverpool's best display of 2018/19 so far.
"It wasn't our best performance of the season by any means, but we were efficient, got the job done," he said.
"He was unbelievable, caused them all sorts of problems and took his goals really well.
"[It was] great to get another clean sheet at a tough place to come."
Only Jamie Carragher and Steven Gerrard have reached the 500 mark in the Premier League while wearing a Liverpool shirt, and Gareth Barry is the only player to hit the milestone at a younger age than Milner.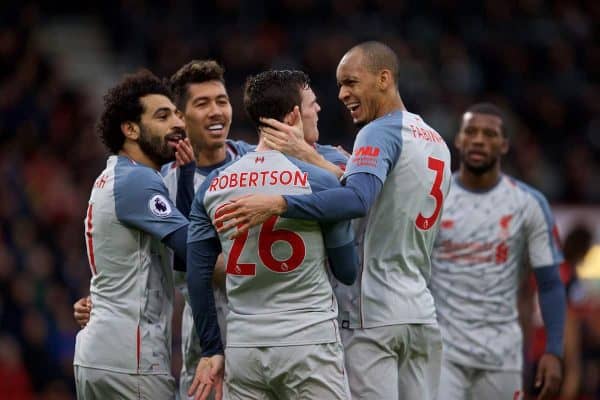 But while the result allowed him to relish his achievement, the No. 7 was quick to stress that the Reds need to keep momentum going with clashes at home to Napoli and Man United to follow in the next week.
"I can enjoy it today because we won 4-0, but I think, obviously, it's more something for when you look back," he added.
"It's a nice achievement to have, but the result is the most important thing today.
"We needed to keep getting these results and keep getting the three points, we've had two tough away trips this week in quick succession and two really good results.
"Obviously the games keep coming thick and fast, so we've got to keep our foot on the gas."