Liverpool reach the halfway point of the season in emphatic fashion as the Reds opened up a six-point gap at the top of the Premier League.
After a wonderful away victory against Wolves, Liverpool pulled away from champions Man City at the Premier League's summit. How would the Reds now cope with being the team to catch?
As it turned out, quite well: an emphatic result against Newcastle showed Jurgen Klopp's side are built for a title challenge.
With the Reds romping to a 4-0 win, it was another day to forget at Anfield for ex-Liverpool boss Rafa Benitez.

Newcastle initially looked to take the Reds on as the fixture developed into an open encounter during the early stages.
It was no surprise when the Reds took an early lead, though, the only shock was from who scored—Dejan Lovren netting his first goal since the final day of last season.
The Croatian was alive to a poor Newcastle clearance and the centre-back smashed the ball into the top corner of the goal via a wonderful half-volley from just inside the area.


The second half provided no respite for the Magpies; 60 seconds after the restart Mohamed Salah won, then converted, a penalty.
It was the Egyptian's 25th goal in 28 Premier League games for Liverpool at Anfield.

It knocked any remaining fight out of the North-East visitors, they had all the hallmarks of a team who wished not to be on the pitch anymore—devoid of attacking ideas they began to try and ensure it didn't become a rout.
Shaqiri followed up his two goals at Anfield last time out with another against Newcastle.
The Swiss international in the right place, at the right time, to tap in a cross from Trent Alexander-Arnold.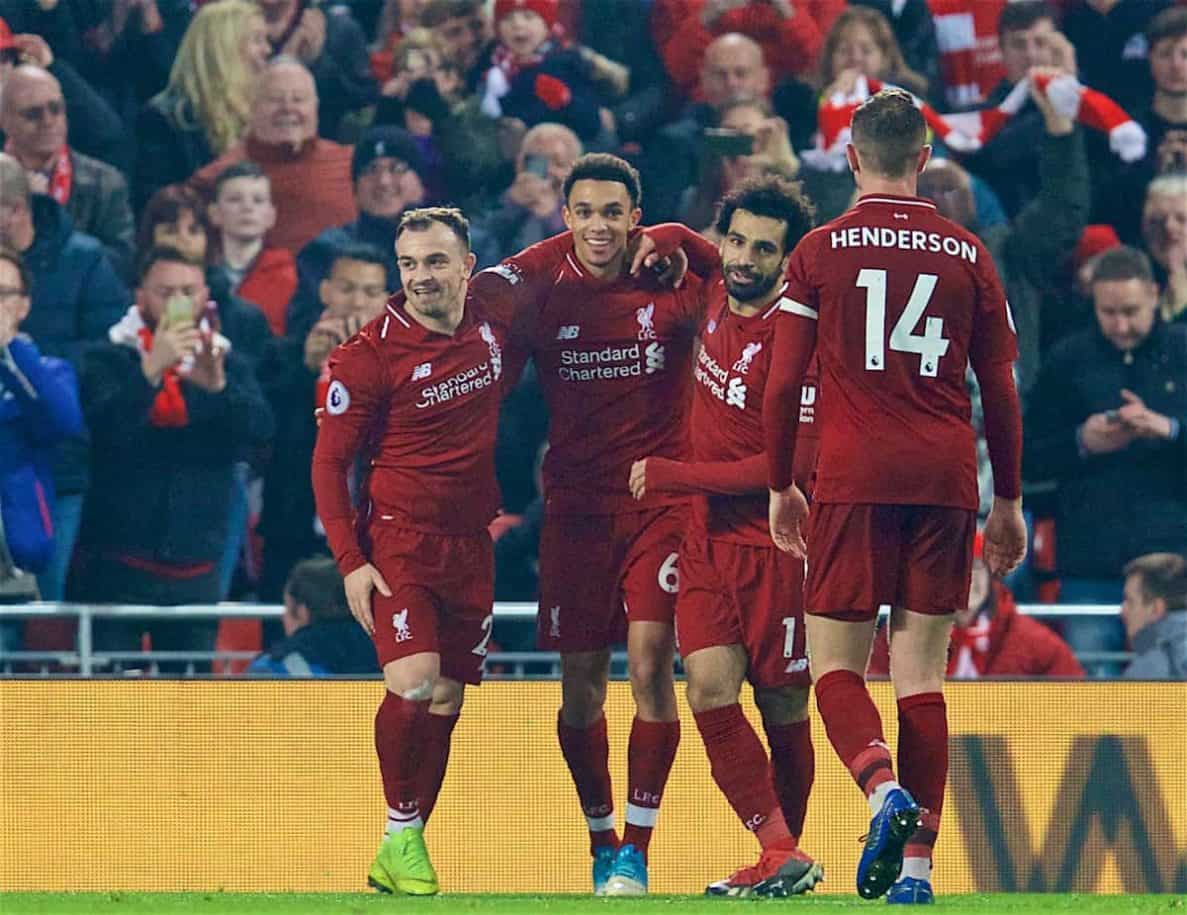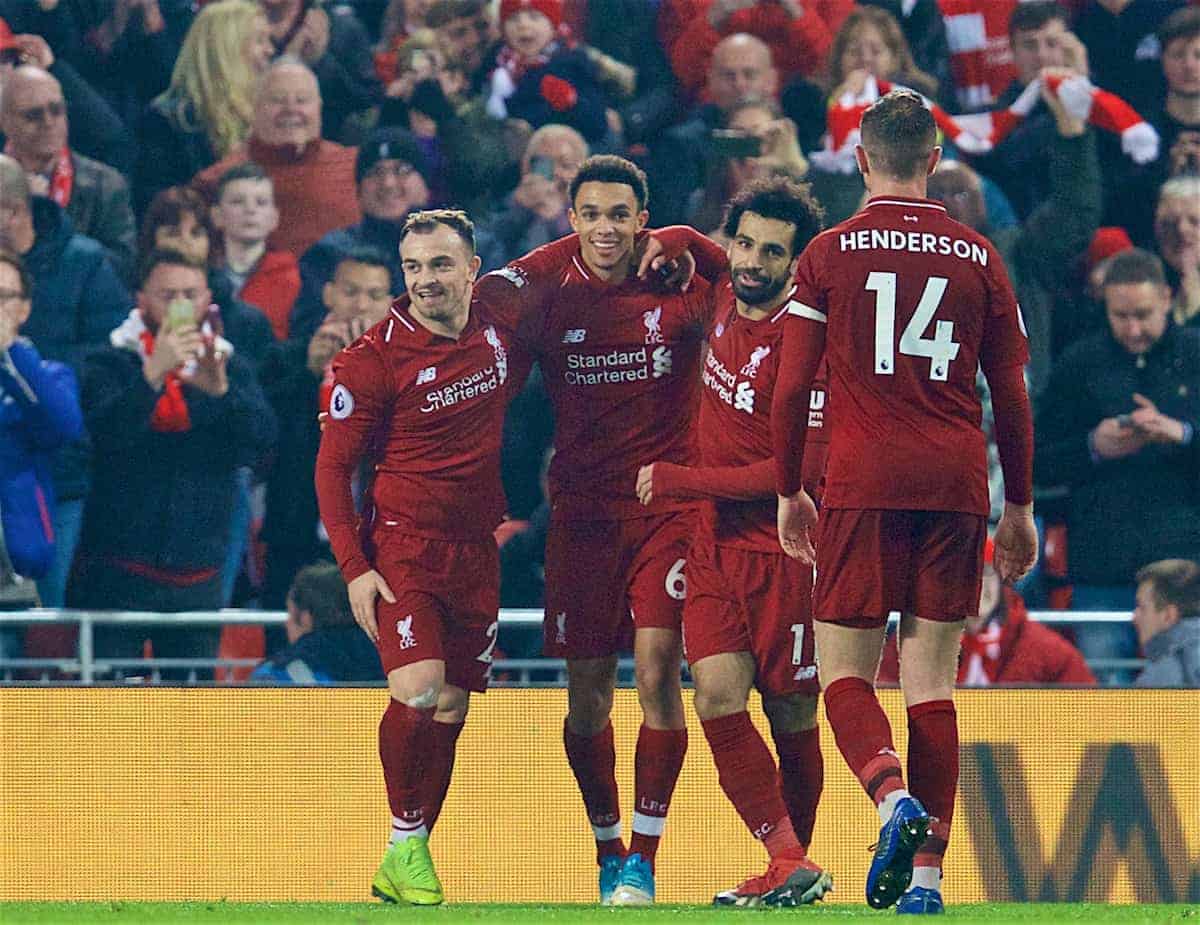 The question now became how many could Liverpool score with 10 minutes remaining? The Anfield crowd had their answer just five minutes later.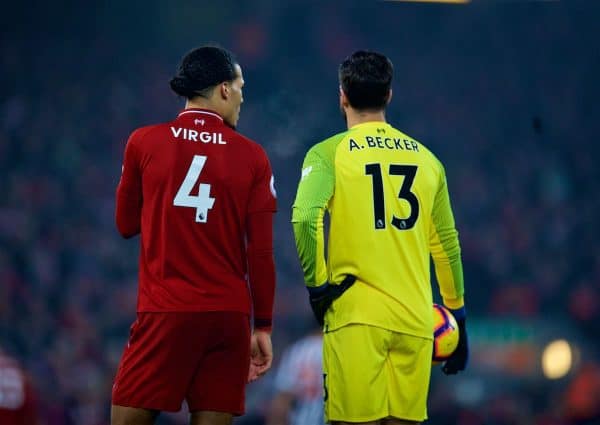 Fabinho beat Diame in the air at the near post and powered a header into the back of the net, the Brazilian had ensured that the Magpies were hit for four—the ball into the box by Salah was almost impossible to defend.


At the final whistle Anfield erupted, Liverpool had extended their lead at the top of the table to six points, as Man City had been beaten by Leicester City.