Kenny Dalglish has given his take on Andy Robertson's rise from a Celtic release to key man at Liverpool and Scotland captain, saying he "ticks all the boxes."
The newly knighted Sir Kenny, still the King to Reds, remains deeply involved with the club, as Virgil van Dijk's testament to the 67-year-old last week proved.
Following his tremendous career as both player and manager, Dalglish now serves as an off-field advocate, with his love for Liverpool ensuring a warmth towards those coming into the club.
One of those is compatriot Robertson, who received support from the club legend on his arrival from Hull in 2017, which no doubt aided what was a difficult adjustment period.
Now, the left-back is one of the first names on Jurgen Klopp's teamsheet, with only Alisson (2,610), Van Dijk (2,575) and Mohamed Salah (2,480) playing more minutes than him this season (2,407).
And in his column for the Sunday Post, Dalglish reflected on Robertson's new five-year contract and what it means to Liverpool.
"His level of consistency has been reflected in this new deal," he explained.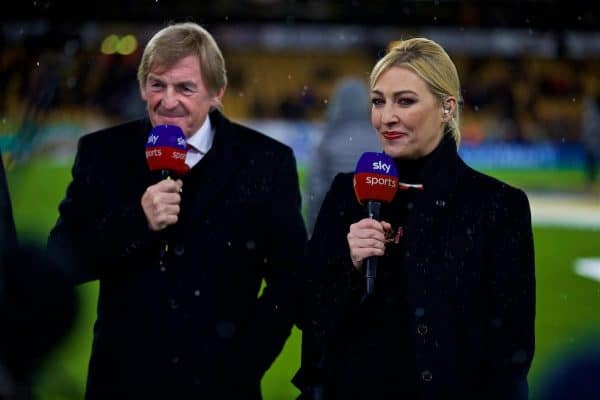 "It's a great endorsement of Andy's ability and just what everyone at the football club thinks of him, from the coaching staff to players such as Virgil van Dijk, James Milner, Jordan Henderson and Mo Salah.
"I have to admit I'm delighted to see him commit his future to Liverpool. For me, there are few, if any, better than him in his position.
"He has excellent fitness, delivers inviting crosses into the box and gets assists.
"But he can also defend at the other end, as you have to be able to do to be playing in the current Liverpool team.
"Perhaps Andy's ability, positional sense and tackling prowess are overlooked because of what he brings in the final third.
"But, make no mistake, he is as effective in one half of the pitch as he is in the other."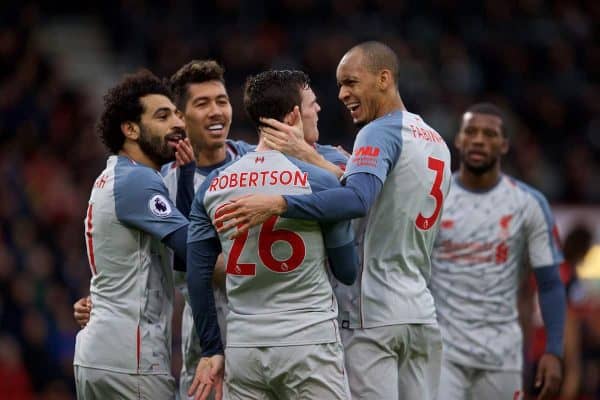 Robertson was named captain of Scotland in September, and having been released by Celtic as a youth player, forcing him to take a more challenging route through Queen's Park, Dundee and Hull, this is a major achievement.
So too, is how he has wrestled the role of first-choice left-back from James Milner and Alberto Moreno and established himself as indispensable to Klopp.
In his first months at Anfield it seemed unclear as to whether he would settle, but now signing an improved deal 18 months after joining, Dalglish paid tribute to both the player and the club for Robertson's rise.
"Obviously, he deserves credit for that but it also speaks volumes for the Liverpool dressing room and the culture and environment created by the manager," he continued.
"In some dressing rooms, some players might have looked at Andy and questioned his credentials to be in their company down to his CV before he got to Anfield.
"But the Liverpool players welcomed him with open arms and helped him settle in very quickly.
"All members of staff would also be doing the same for Andy. They want to see people succeed and thrive.
"Andy was welcomed with open arms and he has been a good addition to the dressing room because he is bubbly and lively. He is a good mixer."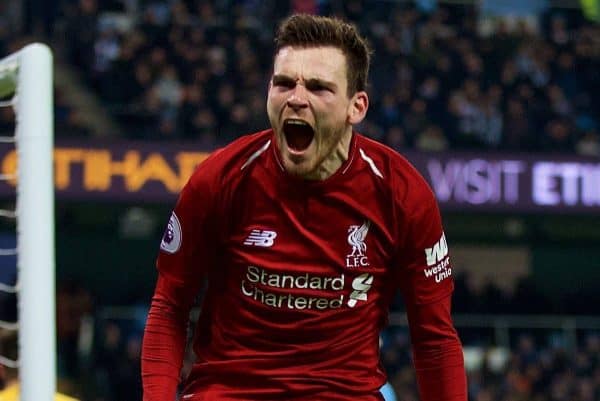 One of many leaders in the Liverpool dressing room, Robertson—who trails only Salah (eight) in the assist charts (seven)—is playing pivotal role in this season's title challenge.
Dalglish ended his column with a fine assessment of the 24-year-old's value, and a hopeful glance towards May, when he hopes Robertson will be lifting a major trophy.
"Andrew is absolutely at Liverpool on merit. He is not being carried by any player or the team. He makes a massive contribution," Dalglish added.
"Long may it continue and here's hoping he has silverware with the club to celebrate in May."