Virgil van Dijk has revealed the help Liverpool legend Kenny Dalglish has given him since joining the club, and how it inspires him to make history at Anfield.
Van Dijk has now played a full 38 games in the Premier League for the Reds, and in last weekend's 1-0 win over Brighton made his 50th appearance for the club in all competitions.
The Dutchman's impact has been incredible, playing a key role in transforming the fortunes of Jurgen Klopp's defence and spearheading a title charge this season.
Unlike many other new signings under Klopp, Van Dijk slotted in and performed immediately, debuting four days after officially joining Liverpool and missing only five games since.
He has attributed the role of Dalglish, now serving as a director for the Reds, to helping him settle and instilling the ethos required to become a legendary figure at Anfield.
"Kenny Dalglish gave me his mobile number in the very beginning and told me to ring him at any time," he revealed.
"It is unbelievable when he sometimes sends me messages before games. That is what Liverpool is about.
"Like most clubs, Liverpool have some private boxes for players available. I have my own box for my family here. To get there, you have to walk through the boardroom.
"On matchdays, that is like walking in a museum. Almost every Liverpool legend is present. I just love to hear all the stories from the guys who used to play for this magical club.
"When you have meant something to this club, they will never forget you. You are Liverpool forever."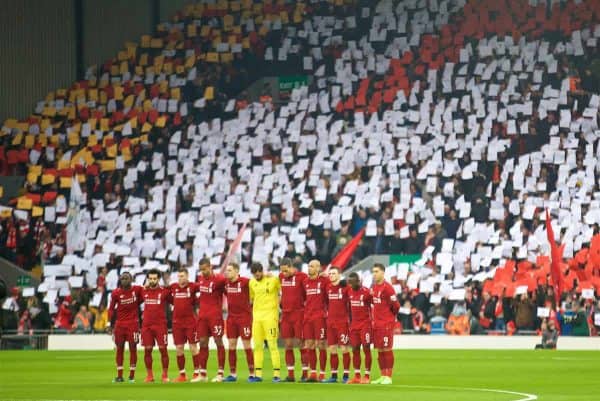 It is great to hear how Dalglish, now 67, is still a big influence behind the scenes at Liverpool, having been so crucial to their success over the years as a player and manager.
Andy Robertson paid a similar tribute to the King in an interview in November, with these small details so important on joining such a historic club.
Furthermore, it is something Dalglish is not obliged to do, highlighting his lasting connection with the Reds that maintains the desire to contribute in any way possible.
Van Dijk certainly has a long way to go before he can be considered a legend on Merseyside, but he is clearly aware of what is required to do so.
Liverpool marked what would have been the 100th birthday of Bob Paisley at Anfield on Saturday.