Jurgen Klopp is confident Fabinho is capable of stepping in as a centre-back in the Premier League, with the Brazilian expected to start at Brighton.
Injuries to Joe Gomez, Joel Matip and Dejan Lovren have left Klopp short of options as partner to Virgil van Dijk, with teenager Ki-Jana Hoever debuting at the back against Wolves on Monday night.
The 16-year-old joined Fabinho in a makeshift duo, and they were two of the more impressive players in a disjointed overall performance as the Reds lost 2-1.
While Matip is now back in full training, doubts over his match fitness could see Klopp turn to Fabinho alongside Van Dijk for Saturday's clash with Brighton at the Amex.
In his pre-match press conference, the manager insisted that preparations were better kept on the pitch in this situation, suggesting that overloading the No. 3 with analytics would be detrimental.
"If he has to play as a centre-half for example, it's not sure in the moment, we'd rather do that on the training pitch," he told reporters.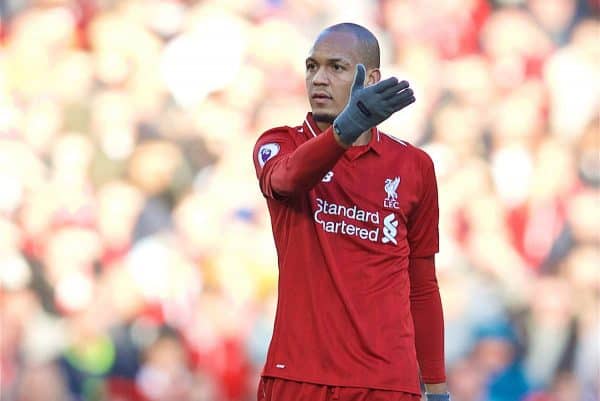 "With a lot of the information we have you complicate things.
"What we want is the natural understanding of the game. It's still only football.
"And if you are a holding six or a centre-half, with the ball it's easier, without the ball it's different because you don't have a line behind you.
"But that's the most important things: use the one and be prepared for the other and everything will be fine.
"Then you have help from the players around, that's always like it is.
"One player usually can't decide one game, in defence you always need the boys around you.
"We speak a lot in the week, but we try not to make it more complicated than it is."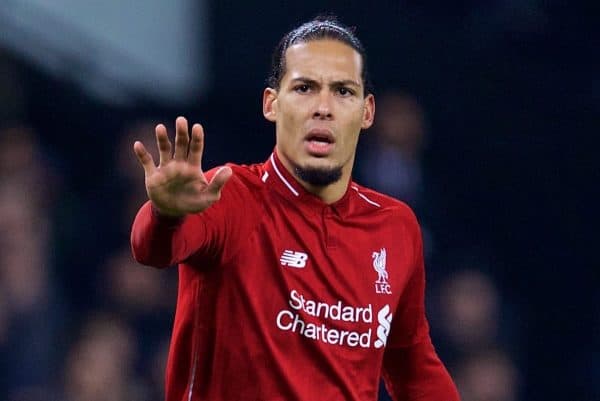 The difficulties in adjusting to a new role will be aided significantly by the presence of Van Dijk, who is one of the best—if not the best—centre-backs in world football.
In his own preview, Brighton manager Chris Hughton lavished praise on the Dutchman, insisting that while he is yet to substantiate it with silverware, he is of the same standard as the likes of John Terry and Rio Ferdinand.
Klopp looked to play this down in response, preferring to focus on his importance to Liverpool and his room for improvement still.
"Look, I think much more positively about my players than I talk to you about them," he said.
"The only problem we have is if I follow your path with this praise then we create headlines that don't make sense.
"In the end when Virg looks back on his career, hopefully when he's 39 or so, there's a lot to come.
"If he then looks back and everybody says he was the best centre-half in Premier League history then he did a lot of good things in his career.
"He has outstanding potential. He's a fantastic person, he's physically strong, has all the technical things you need as a centre-half.
"So many things were already good, and many things he can still improve, so that's the situation.
"And I don't have to judge him now and compare him with other players from the past. For us he's very important.
"Most important is he's fit so far constantly, that helped a lot—it helped him a lot, by the way, because he could get rhythm and stay on track, all that stuff.
"It's all good. That Chris likes him I can imagine, I like him as well. I really like him, as a player and as a person."