Jurgen Klopp has aired his views on the political climate of the UK at present, suggesting history has much to teach in terms of how to proceed.
The Liverpool boss has never been afraid to air his own views on the subject of Brexit—though always in the same way as with any topic, it's because he has specifically been asked so by a journalist.
On this occasion, speaking with BBC's Dan Roan, Klopp has spoken of why people should be looking at what has happened beforehand as an indication of what would perhaps be the best course of action.
"I still hope that somebody uses common sense and doesn't try to improve only their own position.
"It's all about the people and about Europe. For me this is a wonderful place in Europe and I hope it stays like this."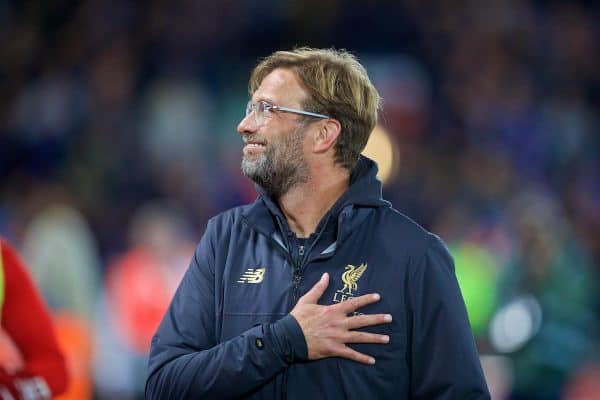 While acknowledging that being part of the European Union might not be perfect, Klopp notes that being alone is undoubtedly a position of less strength.
Mirroring his approaching to football management, Klopp insinuates that it's better to be part of a group and to work together for improvement, rather than seeking out individual gain.
"Do we want a not-perfect situation alone or a not-perfect situation as a strong partner in a very strong unit?
"For me it's only common sense, because history taught us that if you're alone you are weaker than the unit. That's how it is."
Klopp went on to dismiss the notion that an original vote should mean no deviation or change of plans.
Klopp Brexit bonus:
Lots of you seemed interested in hearing Jürgen's views on Brexit. So here's some more of what he told us: pic.twitter.com/Ja9R7ORNIb

— Dan Roan (@danroan) January 30, 2019
The interview segment is part of a wider-ranging talk for BBC One, with Klopp also discussing his role at Liverpool, his hopes for the title and more.