Simon Mignolet will earn a rare outing in goal for Liverpool against Wolves on Monday night, but says he cannot complain about being behind Alisson Becker.
The Belgian was No. 1 at Anfield for several seasons, but first Loris Karius and now new signing Alisson have displaced him.
Being sub 'keeper isn't a role which Mignolet is a fan of, naturally, but boss Jurgen Klopp has had nothing but praise for the professionalism and attitude of the 30-year-old this season.
The FA Cup third round is a chance for Mignolet to give a reminder of his qualities, however, and he'll look to put in a good performance—but it's to help the team, rather than his own position.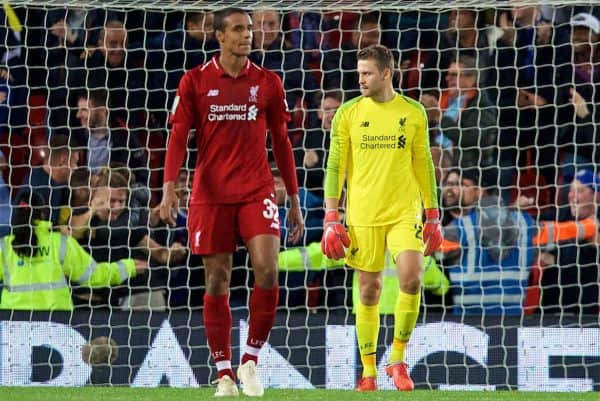 Mignolet knows he'll revert to backup thereafter and told LiverpoolFC.com he'll do what he can to help Liverpool push on all fronts, as the man in front of him is simply one of the best.
"I'm behind Alisson, who is a really good goalkeeper – probably within the best five goalkeepers in the world, if not the best – and you can accept and understand it.

"We try to work hard and we get along really well as well, the both of us. I can learn from him, he can learn from me and we just try to work as hard as we can.

"Not only between the goalkeepers, but I also know that I have to be ready for if anything happens or the team needs me, and therefore I have to be working hard on a daily basis for when the chance comes along or I get called upon.

"It's not easy, mentally especially, but I try to keep the focus as best as I can. That's the only thing I can do really."
The game at Molineux will be only the second appearance of the season for Mignolet, after he featured in the League Cup defeat to Chelsea.
Liverpool will hope to earn a longer run in the FA Cup, but it means the goalkeeper and several of his team-mates who also play a support role will have to find top gear quickly to produce a winning performance.
Mignolet says he can take plenty from Alisson's performances, though, as he continues looking to improve even at this stage of his career.
The Brazilian has been a massive hit since arriving from Roma in the summer and Mignolet says he has every key attribute which goalkeepers need.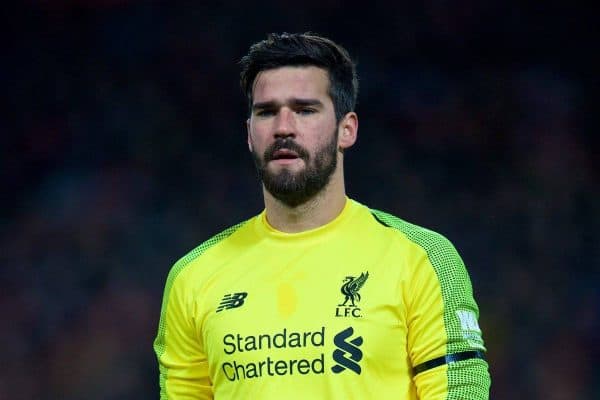 "I think he's just a naturally good goalkeeper. He's got the talent and everything comes natural to him, which makes him a really special goalkeeper.
"He doesn't have to really think about anything and switch off, it's always coming fluently and that makes it very easy for him to play in goal.
"He's No.1 for Brazil in front of the 'keeper for Manchester City, so that says itself a lot already. He's doing really well for the team and I can only learn from him."
Mignolet's positive approach to playing the support role is one which has been echoed by several Reds this term.
It showcases how Klopp has fostered a togetherness in the squad, even with those not regularly featuring, and it's a key trait as the Reds look to win major trophies.
All the squad will be needed, even if only to give a rest from time to time to the starters, as is the case for Mignolet against Wolves. He's still playing a part and proves that the squad is together as one, fighting for the same causes.