Jamie Carragher has refuted the suggestion Liverpool's clash with Man United was do-or-die, explaining that results in the next two games will define the draw.
Reds supporters were left deflated after Jurgen Klopp's side were unable to break down an injury-ravaged United, despite the loss of Roberto Firmino to an ankle problem in the first half.
United arguably had the better chances of the game though largely sitting deep, and Joel Matip even put the ball into his own net, only for the goal to be ruled out due to Chris Smalling's offside.
But while it could be seen as two points dropped, Carragher believes Liverpool's results against Watford on Wednesday night and Everton next Sunday would turn this into a positive.
"With Liverpool I think we keep building this game up, and they should have gone and won it, but it's the week," he argued.
"It's not Man United, it's the week, and I said before this game, if Liverpool get out of the end of this week, and they're still top of the league—whether it's a point [or more]—it's a good week.
"Because this was the week, where [like] a couple of weeks ago where City had that big week and Liverpool were looking, thinking 'points could be dropped'.
"If you can get through Watford and Everton, then you've got a breather, no midweek game.
"If Liverpool are top of the league then, you look at the next two fixtures (Burnley at home, Fulham away), and then there's the big international break, and then it really kicks in.
"But if on March 4, the day after the Everton game, they are top of the league, they are in a great position to go and win it."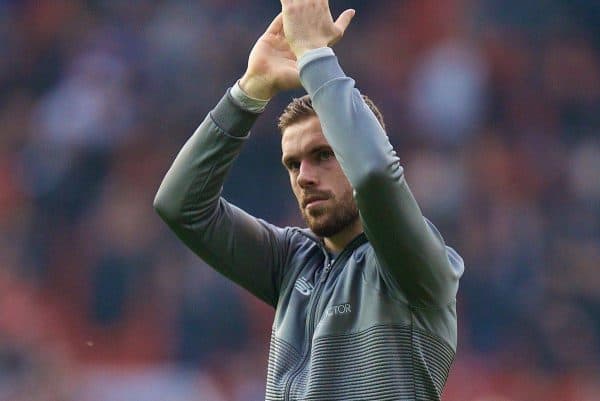 Carragher talks sense, providing the context perhaps needed in an emotional response to that stalemate, as it was certainly far from a disastrous afternoon for Liverpool.
To be disappointed with a 0-0 draw at Old Trafford is still justified, but the Reds can stay top, and perhaps even extend their lead over Man City, if they take six points from Watford and Everton.
The same can be said of this game than of the same result against Paris Saint-Germain in midweek, with the approach of those two high-profile sides testament to Liverpool's quality.
But as James Milner explained after the game, they need to find ways to open up tight defences in order to achieve their goals this season.
Both Watford and Everton should present a tough challenge in this respect, but two victories should restore optimism over the Reds' title challenge in the Premier League.