James Milner reflected the disappointment of the dressing room after Liverpool drew 0-0 at Man United, but insisted it could still be a "good point" come May.
Milner was one of two players brought into the side on Sunday, with the veteran a surprise replacement for Trent Alexander-Arnold at right-back.
Though he certainly didn't impress with his end product at Old Trafford, the vice-captain at least endeavoured throughout, making more touches than any other player (104) and creating four of Liverpool's six chances.
Instead, the likes of Sadio Mane, Mohamed Salah and first-half substitute Daniel Sturridge were more frustrating, failing to fire the Reds to victory.
They still went back to the top of the Premier League, however, and speaking to Sky Sports after the game Milner highlighted this, while conceding that a lack of creativity undermined the visitors.
"I'd say a clean sheet is pleasing, [it is] not an easy place to come anyway," he explained.
"We did all the running, but didn't create as many chances as we've liked.
"The least we wanted was a clean sheet, [but it is] disappointing not to win. We'll know if it's a good point after 38 games.
"I don't think we were good enough with our movements, the final ball at times, around the box we didn't manage to open them up as much as we'd have like.
"They're a confident team and well organised, but with the players we've got we'd have liked to have made more opportunities.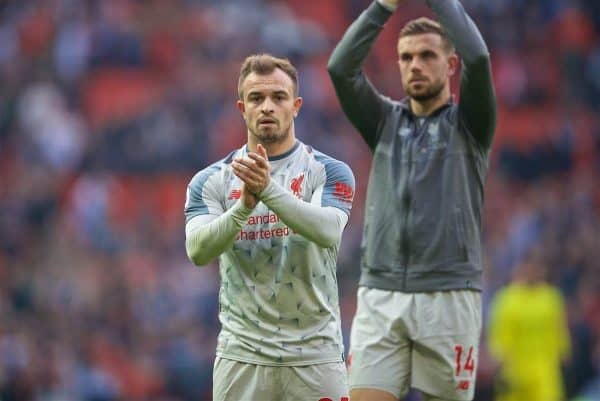 "After every game, when you play for a team like Liverpool, you want to win and we know we can.
"When you come off it's disappointing, but we've got to hope it's a good point at the end of the season.
"We just have to keep going. We've got to look where we can improve when we've got the ball. We've come up against it a lot this season."